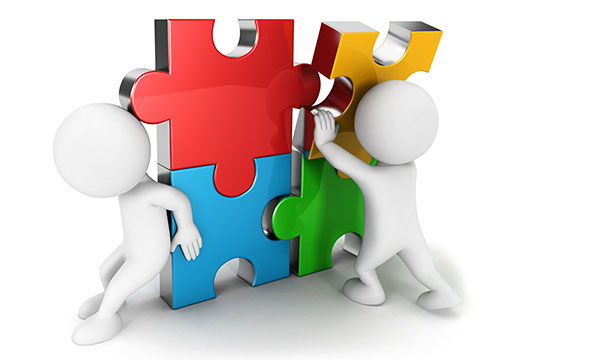 Professor Suzanne Shanahan has helped dozens of Duke students work their way through daunting curriculum requirements toward graduation.
Read More
But when they ask her one question -- why the curriculum is the way it is – she can't find the words to answer them.
Neither can many other faculty members, more than two-thirds of whom weren't at Duke when the curriculum was approved in 1999. Their collective inability to articulate the curriculum is a problem for Duke.
"Many people at Duke would agree the logic of our current curriculum matrix is not clear," said Shanahan, a sociology professor who is chairing the Imagining the Duke Curriculum Committee that has launched a major review of the curriculum.
"The intellectual rationale – although sound -- is not broadly understood.  Advisers, faculty, students don't get it, and it's hard for them to articulate the purpose behind it. Michael Hardt [literature professor on the curriculum committee] told me that if the only thing that happens in this process is that people understand how and why this works, and what we're doing here, that would be good."
Charged by Arts & Sciences Dean Laurie Patton, the three-year effort to review the curriculum will help both students and faculty focus on its purpose and utility.
As associate director of the Kenan Institute for Ethics, Shanahan is familiar with the challenge. She hears regularly from directors of undergraduate studies who struggle to help students fit a creative vision of interdisciplinary and international learning into the current curriculum's complex matrix.
She also hears from faculty members who are encouraged to experiment in the classroom but cannot attract students who seek traditional courses for graduation requirements.
And she hears from students who think the complexity of the current curriculum encourages a "fill the checkbox" behavior.
Solutions will come later. The first year of the review process, Shanahan said, is focusing on developing mechanisms for engaging faculty and students. Early in the process, she said one questions has already come up: simplification.
"We're keeping all options open," Shanahan said. "Right now we're saying we may change nothing, we may change everything or we may do anything in between. That said, a lot of people tell me they would like simplification.  There may be too many rules and requirements that promote an anti-intellectual 'fill the box' behavior. The trick is how do we integrate all of these goals in ways that make sense."
While Patton referred to the effort as a "tweak," it is the first encompassing review of the curriculum by arts and sciences faculty since it was approved in 1999. Back then, the university faced different academic challenges. For example, students were bypassing quantitative thinking courses and foreign languages, skills Duke considered important in developing global citizens. Political Science Professor Peter Lange, before he became provost, spearheaded a new matrix-based approach that aimed to give Duke graduates both broad-based skills and deeper education in a chosen field.
On many accounts the approach worked, Shanahan said. Foreign language, quantitative learning and study abroad enrollments increased, and about half of all students now engage in independent study before graduating.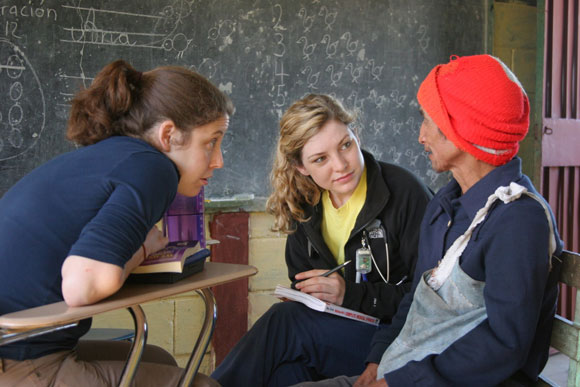 Bass Connections students in Peru. Photo courtesy Bass Connections
Simultaneously, students and faculty are taking advantages of programs such as Duke Engage, Duke Immerse, Bass Connections and Program II, all of which encourage students to pursue educational experiences across disciplines, across the globe and even outside the classroom.
"The curriculum has to catch up with the entrepreneurial energy of both faculty and students," Shanahan said. "It's a great irony.  One of the great legacies of Peter Lange as provost for 15 years was a series of incredible signature features that now his own curriculum must adapt to. The curriculum needs to reflect the innovation in the classroom.
"The problem is there is a lack of understanding of the curriculum and what it offers.  When students want to create a plan for their education that can't fit into the curriculum, they start to think of it as a barrier.  We want student authorship of their educational experience."
Patton and Shanahan have set out a tentative timetable for the committee: One year of review, one of developing solutions and one of refining proposals and approvals by faculty panels. As the university steward of undergraduate education, Arts & Sciences will lead the effort, but Shanahan said the process depends upon consultation with faculty from all four schools offering undergraduate courses.
Patton developed an unusual two-committee process. Shanahan's panel is consulting with a second committee of faculty and administrators known for promoting innovation in undergraduate education. This ad hoc advisory committee will serve as a sounding board for the Shanahan committee.
"They'll help us brainstorm," she said.  "They'll get the first draft of our ideas.  It's an extraordinary group, all people who are committed to undergraduate education but who will approach curriculum from different perspectives and give us different vantage points."
One of the advisory committee members is Gunther Peck, professor of history and in the Sanford School.  He calls the first year of work a "potential collective action problem."
"When people hear curriculum, they tend to not view it as something they can shape." Peck said. "We need to change that. We want to have a bottom-up curriculum review. We hope faculty understand that the end product will be connected to their own aspirations for the curriculum." 
That process begins now. Shanahan's committee is already holding weekly meetings at 3-5 p.m. on Fridays open to all faculty and students wanting to learn more and to present ideas. The committee is also reaching out to departments, faculty working groups and faculty leaders such as directors of undergraduate studies. Town halls and online tools are also in the works.
"If we do engagement correctly, by the time we propose a draft document, people should already have clear sense of what will be in it," Shanahan said. "There shouldn't be surprises. I think this is as much about getting people to embrace curriculum and be able to narrate it as it is about creating change."