Creating a Safer Campus Starts with You
Duke Police stress awareness, teamwork to curb criminal activity
Want to help create a safer atmosphere on campus? It may be as easy as looking around.
According to the Duke University Police Department, one of the biggest hurdles to overcome when it comes to a shared responsibility of safety is encouraging Duke community members to be more aware of their surroundings. It's a simple step, but one that's pivotal in the difference between recognizing what's normal and what may be out of place.
Read More
"We don't even like to look at each other sometimes, do we?" asked Eric Hester, crime prevention officer with Duke Police. "But we often find the weakest area of information is because someone just doesn't want to look around too much."
During a recent class on campus safety with about 25 faculty and staff, Hester emphasized being visually vigilant as a key component of campus safety. The class was part of regular outreach efforts by Duke Police that include hands-on programs like the Citizens' Police Academy and presentations geared toward crime prevention.
At Duke, Hester said the police department encourages a process called Crime Prevention Through Environmental Design (CPTED). The effort includes steps like controlling access to buildings through the DukeCard ID and natural surveillance, which includes educating students and employees how to recognize suspicious behaviors.
One of the tenants of the CPTED process is being aware of surroundings so if something seems unusual, Duke community members will be able to describe details about who, what, where and when an incident occurred. Students and employees can then contact Duke Police on the phone at (919) 684-2444 or even by sending text messages to Duke Police using the "Emergency" icon on the Duke Mobile app, which is available for free through the Apple and Android app stores. All text messages are monitored 24-hours-a-day, 7-days-a-week through a web interface in the police department's dispatch center.
Those without a smart phone can also text Duke Police directly by texting 67283 and using the keyword "HelpMe" as the first word in the body of the message. 
"Learning to aid police sends the message that we are aware of what is happening around us and Duke is not a good target for crime," said Cathy Carter, assistant director with the Trinity College of Arts & Sciences Office of Facilities. "As a team, we are learning to make our campus a safer place to work."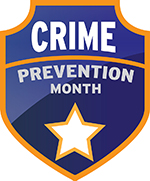 When it comes to describing a suspicious person, Hester noted that students, faculty and staff should first remember to mentally check for simple aspects like the person's sex, estimated age, height and build. From there, features like the pitch of voice, any physical ailments like a limp and body art like piercings or tattoos are important.
"Even the little things can make the biggest difference for law enforcement," Hester said.
But most of all, Hester emphasized the need for Duke community members to simply become more aware of everyday surroundings so they'll realize when something stands out.
"It's not just crimes that can harm a place, it's a reputation," he said. "We all want Duke to be known as a place where crime is not tolerated."
To learn more about Duke Police's crime prevention efforts and how you can schedule a free information session, visit their website.