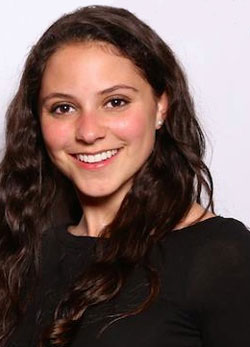 Senior Katharine Cummings is creating a Wikipedia-style webpage to update a book on the impact of technology on our society.
The computer science and cultural anthropology major is currently working on revising the 2007 book "Blown to Bits." With the blessing of the original authors of the book, Hal Abelson, Ken Ledeen and Harry Lewis, Cummings is updating each chapter and creating an online resource that can be edited by a virtual community -- similar to how public editors work with Wikipedia pages.
"Blown to Bits" focuses on the legal, technological and social implications of the digital explosion, said Cummings, a New York City native. The book covers topics ranging from copyright law to privacy issues, but because it was written in 2007, it is already outdated.
Cummings began her research after taking a computer science class on technical and social analysis of information on the internet with computer scientist Owen Astrachan. She is working under a Research Experience for Undergraduates extension to a grant that Astrachan received to improve computer science education in high schools.
"The product of my research -- the online, updatable and curated version of Blown to Bits -- will be a resource for those courses," Cummings said.
As she works through each chapter, Cummings pulls out the information that is still relevant today and contacts experts in different fields to revise outdated information. Currently, she is working on a chapter on copyright law.
"I'm trying to figure out what's important and how to rework the chapter so that it's relevant and I keep the essence of what the original authors were trying to say," Cummings said. "I'm boiling down the existing chapter to its essence and then I will figure out where my research needs to go from there."
Astrachan and Cummings decided to publish the updated version of the book on a wiki page so that it can be accessible to the public and information could be continually updated as it becomes outdated.
"What I'm really enjoying is that I can take this and turn it into a usable resource for others," Cummings said
Cummings is a member of the Duke Dancing Devils and Kappa Kappa Gamma sorority. She is planning on going to law school to study technology law.