Two Students Selected As Truman Scholars
Dominique Beaudry and Jamie Bergstrom are among 59 students selected nationwide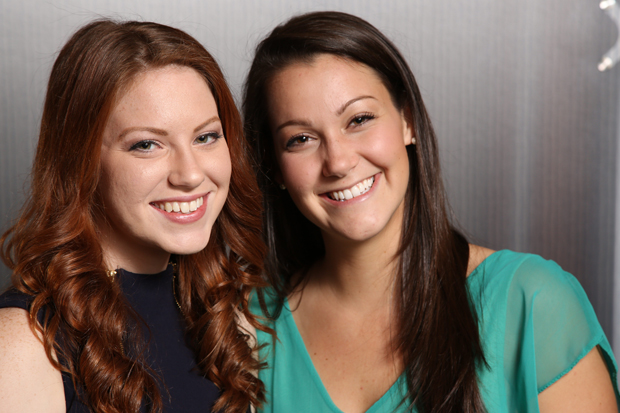 Jamie Bergstrom (left) and Dominique Beaudry (right) have been selected as Truman Scholars.
Duke University juniors Dominique Beaudry and Jamie Bergstrom are among 59 students selected as 2014 Truman Scholars.
Students are selected based on their records of leadership, public service and academic achievement, and their likelihood of becoming public service leaders. The Truman Scholarship Foundation received 655 nominations from 294 schools.
Each new Truman Scholar receives up to $30,000 for graduate study. Scholars also receive priority admission and supplemental financial aid at some premier graduate institutions, leadership training, career and graduate school counseling, and special internship opportunities within the federal government.
"It is a tremendous honor to have two Duke students selected for this prestigious scholarship," said Duke President Richard H. Brodhead. "Dominique and Jamie both exemplify the spirit of the Truman Scholarship, with their passion for social change combined with the intellect and work ethic to effect that change. They have taken full advantage of Duke's extraordinary opportunities and have worked to make both Duke and Durham better. I know they will continue to make an imprint on their communities."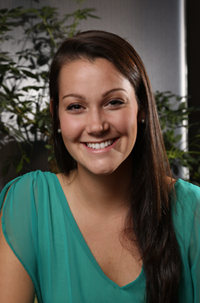 Dominique Beaudry
Beaudry, a Benjamin N. Duke Scholar from Concord, N.C., majors in public policy studies and minors in education and psychology. With Truman funding, she plans to pursue dual master's degrees in public policy studies and education at Stanford University. As part of the Truman 2014 Washington Summer Institute, Beaudry plans to work in the district's public school system next summer.
"I want to work in D.C. public schools to gain experience in a large district challenged by racial and socioeconomic inequities," Beaudry said. "I aim to be a high school teacher in a low socioeconomic-status city in North Carolina that is struggling with racial tensions. I believe policy-makers and leaders must experience first-hand how policies affect teaching, students and assessments before they can implement the best solutions."
This summer, Beaudry will teach middle school students from low socioeconomic backgrounds in Miami who want to go to college.
A volunteer tutor in Durham Public Schools, Beaudry would eventually like to be a superintendent for a large school district. "I hope to use my leadership to implement and guide education policy that provides all students, regardless of their background or circumstance, a high quality and nurturing education like I received," said Beaudry.
At Duke, Beaudry chairs the Honors Council; is founder and director of Future in Sight, a community group that organizes free eye screenings and exams to elementary students in Durham Public Schools; and is an instructor in the Intergenerational Ethics House Course.
She also has worked as a research assistant at Duke, and has done volunteer work in South Carolina and Samoa.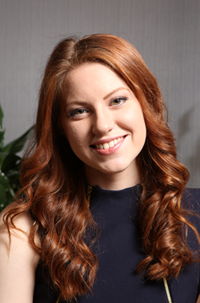 Jamie Bergstrom
Bergstrom, from Warren, Mich., is an international comparative studies major, with a concentration in the Middle East. She plans to seek a master's degree in public affairs from Princeton University, where she will begin her study this summer as a public policy and international affairs fellow.
For the Truman Summer Institute, Bergstrom intends to work in the U.S. State Department's Bureau of Population, Refugees and Migration.
"This experience would allow me to work toward advancing refugee admissions policy and prioritizing global human rights issues," Bergstrom said. "I would simultaneously further my understanding of international displacement and the multilateral efforts already in effect."
On campus, Bergstrom is a peer mentor for 1-G Network, which offers advising and peer mentor for first-generation undergraduates at Duke. She was also editor of "Juhood: Journal for the Middle East and North Africa."
Bergstrom worked as an intern for CNN's "Fareed Zakaria GPS"; was an elementary school tutor and volunteered as a refugee tutor for the International Rescue Committee, among many other volunteer experiences. She also completed an Iraqi refugee resettlement research internship for Arab Community Center for Economic and Social Services.
Ultimately, Bergstrom would like to become a human rights officer with the United Nations.
"I believe that no one should wake up stateless, fearing for his or her life," said Bergstrom. "My mission is to develop policy that protects displaced individuals and secures human rights."
The Truman Foundation also selected two Duke students last year.