Got Summer Fun?
5 free and fun things to do at Duke this summer
Do you need some inspiration prepping for summer fun? Give your wallet a vacation and consider these pocket-friendly activities at Duke this summer.
DiVE into a virtual world
Plunge, immerse, or just dive. The Duke immersive Virtual Environment (DiVE) is a research and education facility dedicated to exploring techniques of immersion and interaction. It's a cave-like system with a stereoscopic rear projected room with head and hand tracking and real time computer graphics.
The DiVE offers a fully immersive experience to the user, who literally walks into the virtual world. The user is surrounded by the display and can interact with virtual objects. Stereo glasses provide depth perception, and a handheld "wand" controls navigation and virtual object manipulation. From flying through a neuro-chemical pathway, to standing in an ancient roman villa, the virtual reality gives participants the opportunity to engage in formerly inaccessible experiences.
Sarah Goetz, a multimedia specialist at DiVE, has experienced all virtual environments and her favorite is the Memory Tower, which "creates a very large world where you fly through a model of the way the brain stores memory."
"It's fascinating at how real it feels," Goetz said. "You're wearing 3-D glasses and you get to the point where you lose the sense that you're inside a box and you start reaching and feeling for something that's not there."
Free tours are 4:30 to 5:30 p.m. on Thursdays, so stop by the DiVE to get immersed. First come, first served.
Hike the Duke Forest
Duke Forest
Step into the serene and secluded woods at the Duke Forest, where hikers can enjoy birding, sounds of the creek, a smooth foot trail or a rock to picnic on in more than 7,000 acres.
"There are lots of different natural community types to see and learn about and great views of New Hope Creek to take in," said Sara Childs, program director of Duke Forest.
Walk around and see more than 900 species of plants, a variety of amphibians and reptiles, butterflies, white-tailed deer, beavers and wild turkeys.
Hikers can purchase recreation maps of the forest from the Duke Forest office, Room 412, North Building, or online.
Explore art and more at the Nasher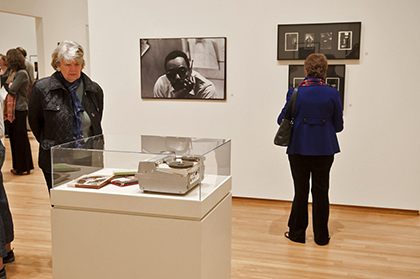 Nasher Museum of Art. Photo courtesy of J. Caldwell via Flickr.
Take a cool escape from the summer heat on Thursdays through August by visiting the Nasher Museum of Art.
Visitors can connect through music, book discussions, wine tastings, sketching in the galleries and viewing films during "Dinner and a Movie." Make an evening of it. See an exhibition, shop in the Nasher store and enjoy locally grown and organic dishes, deserts and cappuccino-style beverages at the Nasher Cafe.
"We have never had so many free programs," said Wendy Hower, manager of marketing and communications at Nasher. "This summer we have something for everyone, every event is connected to the exhibitions."
Duke Chapel. Photo courtesy of Jason Rodman via Flickr.
Tour the Duke Chapel
Explore the neo-Gothic architecture of the Duke Chapel every Sunday after the 11 a.m. worship service. No reservations are necessary to tour the large stone piers, pointed arches, ribbed vaults, flying buttresses and 77 windows with biblical characters and stories.
"Most people are surprised to find that there are a number of people important to the university interred there, either in the Memorial Chapel or the Crypt," said Lois Oliver, head docent.
From 12:30 to 1:30 p.m. daily, there is an organ demonstration open to the public.
Visitors can either arrange, in advance, to have a docent tour of the Chapel or sightsee on their own.
To join a tour, meet the docent near the front steps of the Chapel following the Sunday service, at approximately 12:15 p.m. The tours focus on the interior of the Chapel, and usually run for 30 to 45 minutes. Tours do not include access to the Chapel tower, which is unavailable to the public.
Borrow a free movie or kindle from Lilly Library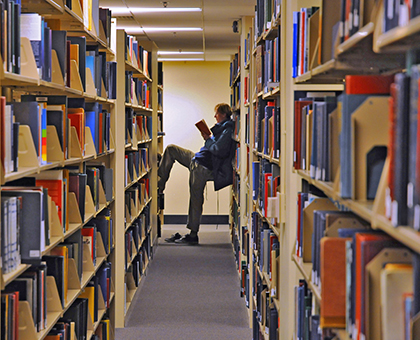 Lilly Library
There are more than 24,000 DVD's at the Lilly Library that current Duke students, faculty and staff can borrow for six days.
"Whatever you're interested in, we have it," said Ken Wetherington, library assistant.
Movie admirers can choose from big Hollywood films to independent, animated to horror, or foreign. Lilly Library has something for all interests.
Kindles also are available for a four-week loan  and can be placed on hold through the online library.