Borrow a Classic Holiday Movie From Lilly Library
Many seasonal titles are available for loan at no charge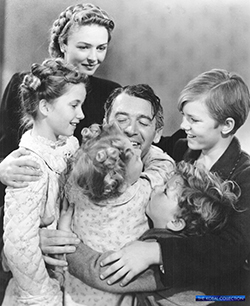 Whether you're in the spirit for "It's a Wonderful Life" or "Bad Santa," Lilly Library has dozens of classic holiday movies with enduring themes available for loan.
Read More
Duke staff, faculty and students may borrow the holiday films - among more than 20,000 overall DVDs at Lilly - at no charge. To rent a DVD, bring a valid DukeCard to Lilly Library. Loans are for three days (holidays excluded), and borrowers can renew once online for three more days.
"The holidays are a great time to check things out," said Danette Pachtner, librarian for film, video and digital media and women's studies at Duke.
Lilly has created a special "Video Spotlight" with many holiday seasonal titles ranging from classic Christmas themes to Hanukkah and Kwanzaa films. The spotlight refreshes every few months with new themes. Movies with a Great Depression theme were featured in the previous spotlight, and there's an archive of all themes to date.
Among Pachtner's favorite holiday classics are "Christmas in Connecticut" and "The Bishop's Wife."
"There's just something about old black and white films that make you feel nostalgic," she said.
Duke community members interested in making title or theme suggestions may do so by sending an email to Pachtner.
What's your favorite holiday movie and why? Leave a comment via the "comments" tab above this story.