Mentors, Malaria and Women in Fiction
Duke's summer reading author discusses medical ethics and portraying female characters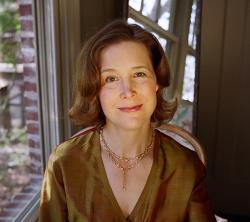 Duke's class of 2016 received its first assignment this summer: Read novelist Ann Patchett's "State of Wonder" and prepare to discuss it once you arrive on campus.
Read More
In a phone interview before two scheduled campus appearances Friday, Patchett tipped her hand regarding her own take on her book. 
"One of the things I really wanted to do with this book is write about female characters who weren't falling in love and weren't being victimized," she said, "but women who were smart and wanted to make changes in the world and take control of their own lives.
"I wrote the book I want to read," said Patchett, who will later speak about the book to the freshman classes at Northeastern University and Hollins College.
"State of Wonder" follows a middle-aged scientist as she leaves Minnesota for the Amazon on a mission for her pharmaceutical employer. Her task is to track down a rogue doctor -- and former teacher -- who is holed up in the jungle conducting secretive experiments. In a twist, the experiments turn out to hold promise for both a lucrative fertility drug and a vaccine for malaria.
Despite its medical and ecological details,"To me, the book was really about a student and teacher, and the chance to find that teacher again later in life," Patchett said.
"I had several mentors in college," she said, noting in particular the writer and North Carolina native Allan Gurganus. "You know, mentors are very hard to find because there's a difference between someone you admire -- and possibly learn a great deal from -- and someone who really mentors you.
Duke Global Health Institute faculty member Dr. David Boyd provides some insight into various global health themes of the book.
"A mentor is someone who really gets down there with you and gives you advice and really helps to shape your life."
Despite the plot's initial focus on fertility, she said, "this is so much more a story about malaria.
"It kills more than a million people a year and they're all poor people, and it's just not profitable" as a target for a commercial drug, said Patchett, whose mother, step father and husband all worked in medicine. "I'm very interested in in medical ethics."
While she spent time researching the book at the Walter Reed National Military Medical Center, she doesn't claim the book's accounts of medicine, mycology and botany are entirely factual: "This is obviously really, really made-up stuff."
A new exhibition at Duke's Nasher Museum of Art takes its inspiration from "State of Wonder."
Patchett said, for her, the book raises issues such as the proper relationship between a teacher and student, motivations of pharmaceutical companies and the quest in the West for prolonged fertility. However, she is hesitant to say too much about her thinking in writing the book because she doesn't want to spoil the reader's interpretation of what issues are at stake.
"It's not my set of these questions that this is about," she said. "There's room for the reader in the story. In my mind, I bring half [of the book's meaning] and the reader brings half."
She was, however, willing to offer advice for the freshmen: "Go to all the ice cream social events.
"The people who shape your life are the people you are meeting this week," Patchett said. "I would urge you to be kind to those people."