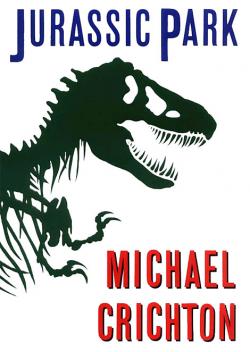 The last 50 years have seen plenty of trashy novels featuring genetics -- usually gone awry. Michael Crichton made a handsome living writing these and Duke Professor Misha Angrist, who teaches genome science and policy, admits to finding them hugely entertaining.
But Angrist, who has an MFA in writing and literature and author of the narrative nonfiction book "Here is a Human Being: At the Dawn of Personal Genomics," likes the more serious works as well.
Here, he discusses his five favorite contemporary genetics novels with higher literary aspirations. 
1. "Enduring Love" by Ian McEwan (1997)
Not as explicitly "genetic" as McEwan's subsequent novel, "Saturday," but a much better read. The plot revolves around a science writer who is stalked by a man with an obscure psychiatric condition (an appendix features a clinical case report). "Enduring Love" is both a taut thriller and a meditation on rationalism, genetic determinism and science after Darwin. Best of all, McEwan is a superb stylist and storyteller. 
2. "White Teeth" by Zadie Smith (2000)
Smith's hugely ambitious and dazzling first novel deals not only with matters of race, gender, religion and family, but also of heredity writ large (what do we get -- and not get -- from our parents?) and small (the power of molecular biology).  One subplot features "FutureMouse," a genetically engineered, cancer-prone rodent that becomes a fulcrum for the story and a potent symbol of the novel's broader themes. 
3. "Intuition" by Allegra Goodman (2007)
What makes "Intuition" exceptional is that it treats science neither as a pure monastic pursuit nor as a playground for evil geniuses. In other words, like romantic love, science is an entirely human activity, full of moments of transcendence and profound weakness.  Goodman absolutely nails life in a molecular biology lab. 
4. Middlesex by Jeffrey Eugenides (2002)
The story of a hermaphrodite named Cal, "Middlesex" is an epic tale of the immigrant experience, the fluidity of gender, coming-of-age in Detroit, and the place of science (and especially genetics) in the 20th century. Eugenides himself described the Pulitzer-winning book as "a kind of novelistic genome." 
5. "Mendel's Dwarf" by Simon Mawer (1998)
I've always thought that Mendel was unjustly overshadowed by Darwin -- probably because of the way we were tortured by Punnett squares and pea plants in grade school. This bittersweet tale about a Mendel descendant who is both a scientist and an achondroplastic dwarf does a fine job of redeeming the monk in the garden and bringing him to life.