Dr. Eric Westman Takes Your Questions On How Low-Carb Diets Work, Live Thursday
Westman, director of the Duke Lifestyle Medicine Clinic, answers viewer questions about the Atkins diet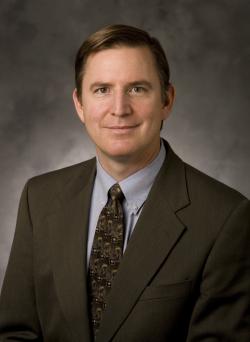 The low-carbohydrate Atkins diet has drawn skeptics and true believers in the 40 years since the late Dr. Robert Atkins presented it in his book "Dr. Atkins' Diet Revolution." One influential advocate of the weight-loss program is Dr. Eric Westman, director of the Duke Lifestyle Medicine Clinic and co-author of "The New Atkins for a New You."Westman will take viewer questions about practicing the diet and his research on its efficacy during a live "Office Hours" webcast interview Thursday, Jan. 19, beginning at noon on the Duke University Ustream channel. To submit a question for Westman, send an email to live@duke.edu, Tweet with the hashtag #dukelive or post to the Duke University Facebook page.
"The Atkins diet was labeled as a high-fat diet," Westman said in an interview with the New York Times. "We've been told over the past 40 years that fat in the diet is bad. Now we know that fat is not bad. What's happened is that there is a paradigm shift in thinking about carbohydrates, fat and protein and health."
Atkins Food Guide Pyramid
"One size does not fit all," he said about diets. "If there is anything we've learned over the last four years, it's just that the low-carb or Atkins approach should be a viable option."Westman is an associate professor at Duke's School of Medicine and an associate editor for the journal Nutrition & Metabolism. He was commissioned to write "The New Atkins for a New You" by Atkins Nutritionals. He is an author on more than dozen scientific papers on low-carbohydrate diets and has a Facebook page dedicated to research updates and diet tips.
Duke's "Office Hours" webcast series allows members of the Duke community and others to engage in live conversations with faculty about their research and scholarship. Visit the Office Hours website to see a schedule of upcoming topics, watch past episodes and sign up for email reminders.