Take Five: Tips For Saving Money With Coupons
Duke employee shares coupon clipping tips
As her 11-year-old daughter lounged on the couch completing her math homework, Zoe Guy snipped coupons from a stack of newspaper advertisements. She folded each coupon, exposing the expiration date expiration date and slipped it into a clear plastic sleeve in a binder.
"I'm a single mom trying to get out of debt," said Guy, an international student/scholar advisor for Duke Visa Services. "I can't pick up a second job, but aggressively using coupons is saving me hundreds of dollars each month."
Guy often brings in excess coupons or products to her office to encourage colleagues to take advantage of  deals. "She's teaching us to be more focused when we shop," said Duke co-worker Maxine Sanders.
Here are Guy's top five tips for saving with coupons.
1. Look beyond newspapers and magazines for coupons. Many brand or store websites offer coupons. Sites such as the Smart Shopper section on WRAL.com offer information on local specials. Also, several websites like coupons.com focus on coupon deals from manufacturers. "I even found a deal for $1-off coupons for Gatorade on eBay and got 15 of them for 99 cents," Guy said.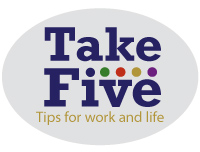 2. Combine store sales with coupons. Using coupons for items already on sale compounds savings. For example, if a store is offering an item at a special of two for $2, shoppers can combine the sale price and two coupons for deep savings.  Large chains such as Food Lion, Harris Teeter and CVS offer email notifications of weekly specials. Staying aware of sales helps shoppers know what coupons to take to the store. 
3. Know store policies. Each store has different policies on days for doubling coupons and limits on how many coupons shoppers can use per item or per day.  "You just have to stay alert and get to know the rules," Guy said. Most stores have coupon policies listed online and available at the customer service desk. 
4. Create an organizational system. Guy tried putting coupons in a coupon organizer she purchased at Staples, "but they fell all over the floor when I tried to get one out," she said. She has since gone back to using the three-ring binder with clear plastic sleeves.
5. Be aware of seasonal savings. Coupons follow a predictable pattern throughout the year with back to school savings in the summer, candy coupons in September and specials on baking goods in November. But watch for other patterns, she said. "October is national seafood month and adopt a shelter pet month," Guys said, "so I'll be on the lookout for seafood and pet food deals then."
Got a coupon tip? Click on the "Comments" tab above this story and leave a suggestion.