Image Of The Week: Campus Farm Workday
Students, faculty and staff can volunteer at Duke's own farm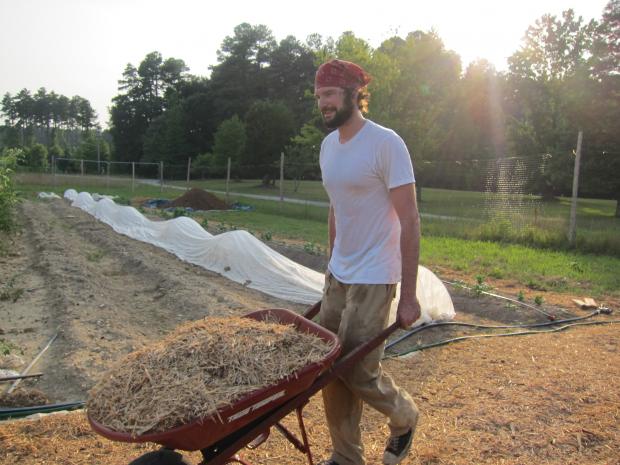 Editor's note: This image was provided by Emily Sloss, the Duke Campus Farm project manager. Submit your own image here.
Joshua Strauss, a graduate student at the Nicholas School of the Environment, moves a wheelbarrow during the July 20 workday at Duke's Campus Farm. Duke community members can volunteer with the farm, which holds workdays every Wednesday and Sunday from 6 p.m. until dark through Aug. 21.
Send us your own "Image of the Week" for Duke Today.