2008 Student Laurels and Honors
Schools and departments cite top students
The following is a partial list of departmental and school honors for 2008. Some additional awards will be announced at departmental events this weekend.
National
Goldwater Scholars
Three Duke students have been selected for Goldwater Scholarships in science, mathematics and engineering for the 2008-09 academic year.
They were among 321 sophomores and juniors chosen on the basis of academic merit from a field of 1,035 mathematics, science and engineering students nationwide. The award provides up to $7,500 toward annual tuition and expenses.
Duke's Goldwater Scholars are Mark Hallen, Nicholas Patrick and Daniel Roberts. Duke's fourth nominee, Stephen DeVience, received an honorable mention. They are all juniors. Sixty-seven Duke students have been named Goldwater Scholars since the program was implemented in 1988.
Marshall Scholars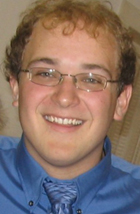 Lee Pearson
Lee Pearson, of Spokane, Wash., was one of 40 students selected for the Marshall Scholarship, which provides two years of graduate-level study in the United Kingdom.
Pearson, a double major in civil and environmental engineering and biomedical engineering, has been actively involved in water resource projects in Uganda through Duke Engineers Without Borders. He also has been involved in a project that introduced a machine to Uganda that shells peanuts and coffee.
Established in 1953 to commemorate the Marshall Plan, the scholarships are awarded each year by the British government to "talented, independent and wide-ranging" young Americans to finance their study in the United Kingdom.
Mitchell Scholars
Ryan McCartney
Ryan McCartney, of Chappaqua, N.Y., was one of 12 Americans selected for the George J. Mitchell Scholarship, which provides for a year of graduate study in Ireland.
McCartney, a political science and philosophy double major, is the editorial page editor of The Chronicle, Duke's student-run newspaper. During his junior year, he was The Chronicle's editor-in-chief during the Duke lacrosse scandal. That year, he was selected by the Associated Collegiate Press as one of the top three college journalists in the country for his reporting on the lacrosse case and Hurricane Katrina.
The George J. Mitchell Scholarships are awarded annually to a dozen Americans under the age of 30 who exhibit the highest standards of academic excellence, leadership and community service.
University
Faculty Scholars
The Faculty Scholar Award is a highest award given by faculty to undergraduates. This year's winners are Sarah Taylor Ellis (English/Music/Theater Studies); Claire Helen Lauterbach (Political Science/History); and Paul Joseph Slattery (Economics/Literature). Honorable mention went to Sarah Katherine Wallace (Public Policy Studies) and Yvonne Joy Yamanaka (Biomedical Engineering).
Mary Duke Biddle Summer Internships in Museum Studies
Caroline Schermer, Kelly McCann and Sarah Leggin won the Mary Duke Biddle Summer Internship in Museum Studies award.
Benenson Awards
The Edward H. Benenson Awards in the Arts are given annually to undergraduate students to broaden their educational and professional objectives in the Arts. The awards are made on a competitive basis for the most outstanding project proposals and are determined by a special committee appointed by the Dean of Trinity College. This year's winners are:
Heather Collins, Shaun Dozier, Sarah Ellis, Kate Gonsiewski, Davis Hasty, Kana Hatakeyama, Pai Worata Klinsawat, Kyle Knight, Maria Kuznetsova, Madeleine Lambert, Caroline Patterson, Daniel Riley, Allison Simler, Marilyn Tycer, Gretchen Wright and Bruna Zacka.
Pratt School of Engineering
Stefano Manzoni, Shuyi Wang and Liangbo Hu received the Department of Civil and Environmental Engineering's Professor Senol Utku Award, given to the best peer-reviewed journal articles written by pre-PhD students. Hu's paper received highest distinction, while high distinction was bestowed on the papers of Manzoni and Wang.
Werapong Goo and Leslie Michelle Voorhees received the Student Service Award.
Sebastian Liska received the Otto Meier Jr. Tau Beta Pi Award.
Ryan Patrick Dobbertien and Eric John Ojerholm won the Walter J. Seeley Scholastic Award.
Ryan Patrick Dobbertien and Eric John Ojerholm won the da Vinci Award from the Department of Biomedical Engineering.
John James Whitman received the Helmholtz Award.
Sara Ashley Hinds received the Theo Pilkington Award.
Lee Michael Pearson won the William Brewster Snow Environmental Engineering Award.
Josclyn Lee Harrington and Steven Joseph Worrell received the American Society of Civil Engineers Prize.
Lee Michael Pearson and Ross Udasin received the Aubrey E. Palmer Award.
Ian Lerner Cassidy and Michael Pearson won the Eric I. Pas Award.
Melissa Ellen Levy and Andrew Shell Waterman received the George Sherrerd III Memorial Award in Electrical Engineering
Jeffrey Alan Hussmann received the Charles Seager Memorial Award.
Audrei Elizabeth Drummond and Gareth Sacha Guvanasen receive the David Randall Fuller Prize.
Addison Wesley Ferrell earned the Pi Tau Sigma Scholarship Award in mechanical engineering.
Chin Chun Ooi received the Raymond C. Gaugler Award.
Sebastian Liska and Chin Chun Ooi received the Mechanical Engineering and Materials Science Faculty Award.
Trinity College of Arts and Sciences
African and African American Studies
Simone Aleiz Randolph received the Walter Burford Award for Community Service.
Caroline Lovejoy Whistler received the John Hope Franklin Award for the highest GPA.
Albert Nnamdi Osueke received the Karla F.C. Holloway Award for Service to Duke.
Art, Art History and Visual Studies
Jennifer A. Morris and John J. Workman won the Nancy Kaneb Art History Award.
Elizabeth L. Duggins won the Mary Duke Biddle Foundation Visual Art Award.
Marilyn M. Tycer won the Sue and Lee Noel Prize in the Visual Arts.
Asian/Pacific Studies Institute
Anant Agarwalla, Guen Han, Seung Min Lee, Amia Liu, Yushen Qian, Rebecca Wu and Kateri Zhu have won the Sirena WuDunn Memorial Scholarships.
Guen Han, Shikha Kapil, and Swathi Padmanabhan have won Janet B. Chiang Memorial Grants for projects encouraging student leadership.
Biology
Nick Cuneo received the James Best Memorial Award in Comparative Organizational Biology.
Margot Bowen received the Edward Horn Prize for Excellence in Biology.
Jonathan Russell won the Biology Faculty Award
Kolea Zimmerman received the Excellence in Plant Science Prize.
Emma Davies received the Magie Schneider Award in Marine Biology.
Chemistry
William B. Hudson and Arnav Mehta received the Beckman Scholars Program in Molecular Imaging and Interdisciplinary Chemical Sciences, which provides financial support for two summers and one academic year plus additional funding for research supplies and travel to scientific meetings.
Julie E. Dexheimer received the American Chemical Society Analytical Division Undergraduate Award, given to a rising junior or senior to recognize students who display an aptitude for a career in analytical chemistry. The award consists of an 8-month subscription in the Division of Analytical Chemistry.
Laura Anzaldi and Quang Pham received the Merck Index Award, given to an AB or BS candidate who has maintained a truly distinguished academic record and intends to pursue advanced study in medicine. The award consists of a copy of the Merck Index.
Amanda Lee received the Department of Chemistry Award, given to a BS candidate who has participated in Independent Study, maintained a truly distinguished academic record, and intends to pursue advanced study in chemistry or a chemistry related discipline. The award consists of a one year student membership in the American Chemical Society and a one year e-subscription to an appropriate journal published by ACS.
Arnav Mehta received the Hypercube Scholar Award, given to a BS chemistry major who has maintained an outstanding academic record and plans to pursue graduate study in an area of chemistry which uses molecular modeling extensively. The award consists of a molecular modeling computer software package. 
Center for Documentary Studies
Megan Moskop and Jessica Silver won the Julia Harper Day Award for Documentary Studies.
Computer Science
Matthew Edwards will receive the Alex Vasilos award for excellence in research, superb work in courses, outstanding work and support in the area of computational biology and for displaying both joy of and appreciate for computer science.
Kamaria Campbell will receive the Alex Vasilos award for working to foster community in her teamwork in computer science courses and throughout Duke University and for demonstrating that success and excellence transcend traditional measures.
Council for the Arts
Adam Eaglin from the Department of English and the Creative Writing Program, won the Sudler Prize in the Creative and Performing Arts. Marilyn Tycer, nominated by the Art, Art History, & Visual Studies Department, received an honorable mention.
Dance Program
Summer Robins won the Julia Wray Memorial Dance Awards.
Economics
Senior Andrey Fradkin won the Allen Starling Johnson, Jr. Best Thesis Prize in economics. Senior Aleksandr Andreev won the first place Allen Starling Johnson, Jr. Outstanding Research Prize. Peter Van Tassel, also a senior, won second place for the research prize.
Education
Kim McCallum won the D. T. Stallings Award.
Michele J. Farber and Jennifer L. Herring won the Winifred Quinton Holton Prize for Education Research; honorable mention goes to Elizabeth Kelly.
English
Jane Chen won the Anne Flexner Poetry Awards.
Daniel Riley won the Anne Flexner Fiction Awards.
Melissa Miller won the Terry Welby Tyler, Jr. Award for Poetry.
Adam Eaglin won the Academy of American Poets Prize.
Dihn Xuan T. Phan won the Margaret Rose Knight Sanford Scholarship.
Doug Clark won the Francis K. Pemberton Scholarship.
Chris Nold won the Francis K. Pemberton Scholarship: Honorable Mention.
Lindsay White won the William Blackburn Scholarship.
Tassity Johnson won the William Blackburn Scholarship: Honorable Mention.
Adam Eaglin won the Schutte Senior Writing Award.
Film/Video/Digital
Shaun Dozier won the Film/Video/Digital Student Filmmaker Award.
Shaun Dozier won the Hal Kammerer Award in Film Production.
History
Senior Taylor Jardno won the La Prade Prize for the best senior thesis in History, and Brence Pernell won the Cannon Prize for exemplary character and high standards of historical scholarship.
Literature
Michael Fee Haley won the Bascom Headen Palmer Prize.
Russell Leo won the Julian Price Fellowship.
Serhat Uyurkulak and Alvaro Reyes won the John Hope Franklin Humanities Institute Award.
Shilyh Warren won the Evan Frankel Endowment Fellowship.
Mathematics
The Julia Dale Prize for Excellence in Mathematics was awarded to seniors Tirasan Khandhawit and Charles Staats III. Khandhawit is graduating with highest distinction for his senior thesis on Knot Theory. Staats is graduating with high distinction for his senior thesis on Tropical Algebra. The Freshman Julia Dale Prize, initiated this year, goes to Mikhail (Misha) Lavrov and Tanawit (Thames) Sae Sue.
The Duke team of Tirasan Khandhawit, Peng Shi, and Lingren Zhang placed fifth among over 500 competing colleges and universities in the W.L. Putnam Mathematical Competition.
The Karl Menger Award for exceptional performance on math competitions has been awarded to Tirasan Khandhawit, Aaron Pollack and Lingren Zhang for their high scores on the Putnam Competition. Each of them ranked among the top 50 of the 3753 competitors. This award is shared by Joonhahn Cho and Brian Choi for their paper with biomedical engineering major Jason Chen on the consequences of melting of the Greenland Ice Cap. This paper, written for the international Math Contest in Modeling, was one of nine that was named "outstanding" out of the 1,162 submitted.
Music
Janet Jieru Chen won the William Klenz Prize in Music Composition for "Isolated Island, for chamber orchestra."
Christopher Glenn Destasio received the Henry Schuman Music Prize "to a graduating senior for an original composition or a distinguished paper in music history or analysis" for "Treatment of the Khorovad Melody in Stravinsky's Le Sacre du Printemps." Honorable Mention went to Melissa Bromley for "Times Ain't Like They Used to Be: How the Heralded 'Non-Performance Tradition' of Old-Time Music is Socially Performed."
Political Science
Claire H. Lauterbach won the Alona E. Evans Prize in International Law and the Elizabeth G. Verville Award. The Alona E. Evans Prize is awarded to students in arts and sciences whose written work on international law reflect excellence in scholarship. The Elizabeth G. Verville Award is given to the undergraduate student who submits the best paper in the subject matter of political science.
Caroline E. Mix received The Robert S. Rankin Award in American Government and Constitutional Law which honors outstanding scholarship in the field of American government and constitutional law.
Elizabeth A. Kelly received The Robert S. Rankin Award in American National, State and Local Governments which honors outstanding scholarship in the field of American national, state and/or local governments.
Gill R. Stevens and Jennifer L. Tanaka received The Robert S. Rankin American Government Award for Leadership and Academic Achievement. These awards are given to students who have demonstrated excellence in the study of American government and whose past achievements and future promise manifests not only high intellectual attainments, but also an exemplary leadership role in service to Duke University or to the community as broadly defined.
Duy Duc Nguyen received the Ole R. Holsti Award in American Foreign Policy and International Relations, which honors/ /the best student written work in the area of American foreign policy and international relations.
Psychology & Neuroscience
Alixandra Pauline Barasch won the Karl E. Zener Award for Academic Excellence in Psychology.
Public Policy Studies
Amanda Annette Dorsey and Brinton Johnston Wadsworth Markle received the Terry Sanford Leadership Award. Dorsey co-founded "Student U," as a class project and continued the program over three years while maintaining high academic performance. "Student U" pairs Durham middle school students with mentors and tutors from area universities and includes an ongoing summer program. Markle raised investment money to co-found Rival magazine, run by Duke and UNC- Chapel Hill students, and has managed a team of advertisement representatives to ensure continued funding. Markle also co-founded the Duke Microfinance Leadership Initiative, a consortium of MBA and public policy undergraduate and graduate students that promotes microfinance initiatives and education. He also was co-captain of the Duke water polo team, was a three-time College Water Polo Association Men's All Academic Team member, and helped found the women's water polo team.
Sarah Adams Gilleskie received the Joel Fleishman Distinguished Scholar Award for highest academic achievement.
David Andrew Fiocco received the Best Honors Thesis Award for "Social Capital and Market Participation in Rural Sierra Leone."
Rachel Annette McLaughlin received the Sanford Ambassador Award.
Romance Studies
Annalies Elizabeth Heinrichs won the Robert J. Niess/Alexander Hull Award in French.
Brian Alberto Ovalle won the Guido Mazzoni Award in Italian.
Kathryn Husted Wooten won the Richard L. Predmore Award in Spanish.
Sociology
Benjamin Sosnaud won the Harper-Simpson Award for best senior thesis.
Theater Studies
Shaun Dozier received the Harold Brody Award for Excellence in Musical Theater.
Dylan Parkes won the John M. Clum Distinguished Theater Studies Graduate Award.
Shaun Dozier and Kana Hatakeyama received Alex Cohen Awards for Summer Initiatives in Theater.
Chelsea Mize received the Dasha Epstein Award in Playwriting.
Sarah Ellis won the Dale B. J. Randall Award in Dramatic Literature.
Julia Robertson won the Kenneth J. Reardon Award for Theater Design, Management or Production.
Madeleine Lambert won the Richard E. Cytowic Award for Outstanding Acting.
Elissa Lerner received the Reynolds Price Award for Scriptwriting.
Rob Baird won the Jody McAuliffe Award for Excellence in Directing.
Service Awards
Samuel DuBois Cook Society
Three students won Sammie Awards this year, which are given to Duke community members who "translate the promise and potential of African Americans into fulfillment and actuality, and to seek to improve relations among persons of all backgrounds." Graduate student Patrick Elliot Alexander was recognized for his work in teaching a course on African-American literature at a local prison. Senior Andrew Cook received the award for his role in creating a tour of Durham for first-year students that focused on Civil Rights history and events mentioned in the freshman reading selection The Best of Enemies. Lauren Gonzalez, a junior, was recognized for starting the Swimming with the Blue Devils program, which offers free swim lessons to Durham children.
Claire Lauterbach of Arlington, Virginia, received the Algernon Sydney Sullivan Award for outstanding commitment to service.
Grant Smith of Knoxville, Tennessee, and Sarah Gordon of Iowa City, Iowa, won the Betsy Alden Outstanding Service-Learning Award
William J. Griffith University Service Award
The William J. Griffith Service Award is presented to students whose contributions to the Duke and larger communities have made a significant impact on university life. Those students whose efforts demonstrate an understanding of the responsibilities of effective university and civic citizenship are eligible for this award:
Outstanding Contributions to the Duke Community
Ben Adams of Smithfield, North Carolina
Geoffrey Bass of Beachwood, Ohio
Katelyn Donnelly of Plymouth, Minnesota
Shawn Jones of San Antonio, Texas
Carla Jordan-Detamore of Philadelphia
Bronwyn Lewis of Lutherville, Maryland
David Melton of Lakeland, Florida
Albert Osueke of Sugarland, Texas
Brian Ovalle of Bay Shore, New York
Simone Randolph of Olmsted Falls, Ohio
Chris Sanders of New Haven, Connecticut (awarded posthumously)
Ryan Todd of Pisgah Forest, North Carolina
Hasnain Zaidi of Abu Dhabi, United Arab Emirates
Outstanding Contributions to the Durham and Local Community
Kelley Akhiemokhali of Houston, Texas
Amy Brown of Columbia, South Carolina
David Fiocco of Temple, Texas
Sarah Gordon of Iowa City, Iowa
Brence Pernell of Blackville, South Carolina
Claire Tiegland of Charlotte, North Carolina
Outstanding Contributions to the Global Community
Ashley Sobel of Paradise Valley, Arizona
Student Affairs Distinguished Leadership and Service Awards
Shivam Joshi of Sebring, Florida; David Wynn of Greeneville, South Carolina; Kamaria Campbell of Tampa, Florida; Anne Fleishman of Fayetteville; Adam Hartstone-Rose of Durham; and Katharine Eggleston of Silver Spring, Maryland.