U.S. Surgeon General To Speak at Duke on Building Personal Connections
Image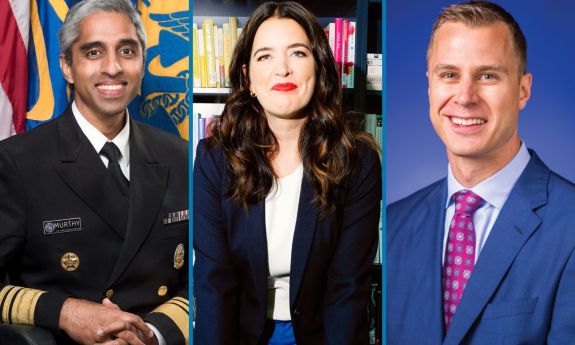 He noted that loneliness is a growing problem across the country, especially among college-aged students. Recent studies show that rates of loneliness among young adults have increased every year between 1976 and 2019, and in 2021, young adults were almost twice as likely to report feeling lonely as those over the age of 65.

"Loneliness is far more than just a bad feeling -- it harms both individual and societal health," Murthy said in his advisory, detailing the healing effects of social connection. "It is associated with a greater risk of cardiovascular disease, dementia, stroke, depression, anxiety and premature death.."

MTV and Active Minds will host an ASKtivation on the BC Plaza from 11 a.m.-3 p.m. Wednesday, Oct. 25, to help Duke community members learn new ideas on how to support friends, family and colleagues.
The event will feature DIY friendship bracelet-making station, giveaways and a photo op with the A.S.K. art installation.
The event is sponsored by the Duke's Offices of Student Affairs and Government Relations.