Governors Island, 'Dedicated Outpost' to Advance Climate Goals
Duke experts tour the future home of the New York Climate Exchange, a public/private partnership for climate research and teaching
Image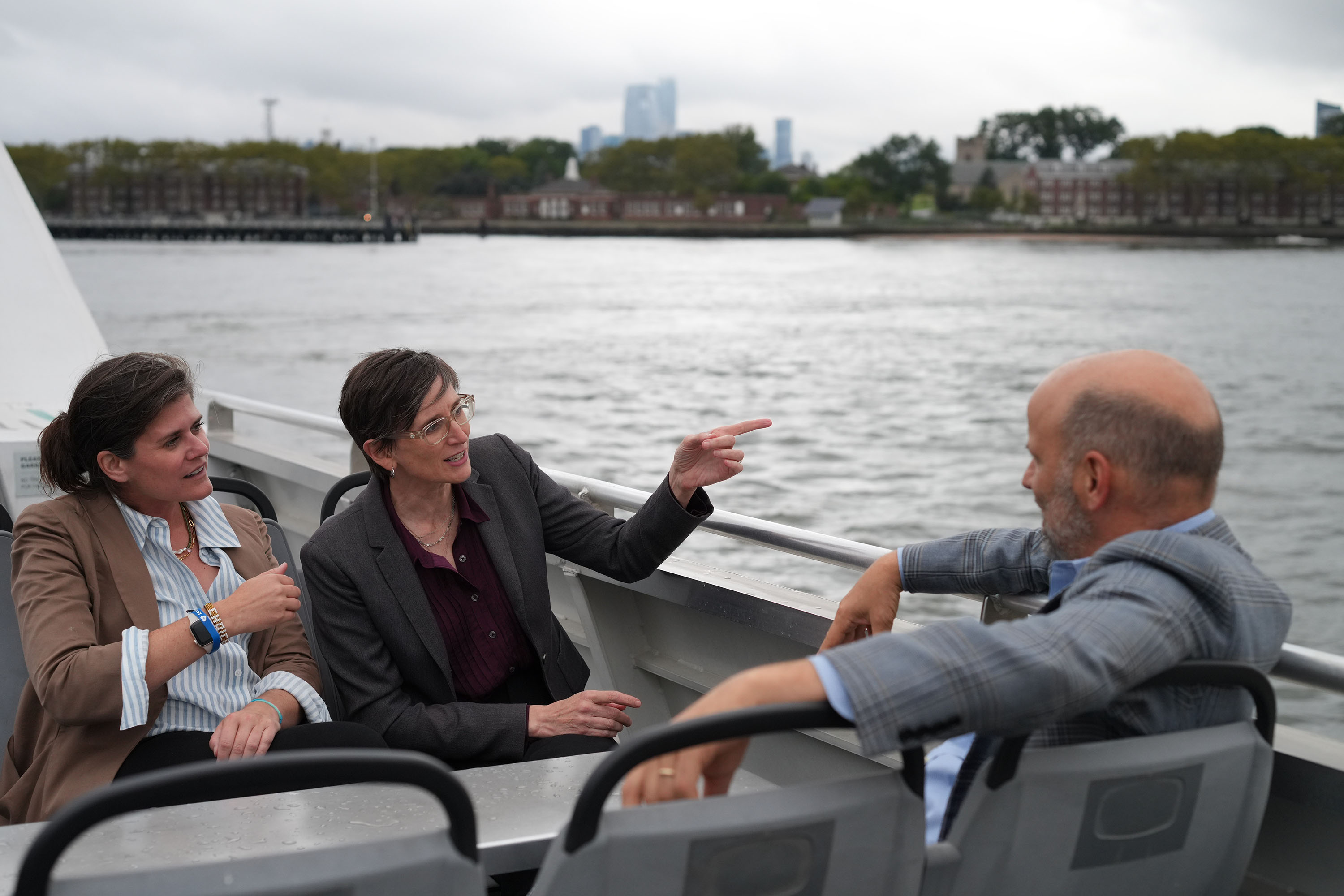 "We will be part of a larger ecosystem of partners who will bring our working examples to New York, learn from others and bring those lessons home to Durham and beyond," Steelman said.
The location will be a well-resourced platform for Duke and Exchange partners, said Jerome P. Lynch, Vinik Dean of the Pratt School of Engineering.
"Duke's institutional leadership in tech commercialization will now have even closer access to a major financial capital with a growing portfolio in climate innovation," Lynch said. "Duke start-ups will find quicker and greater access to venture capital to launch."
Climate Week NYC began September 17 and featured Duke experts including Ashley Ward (heat policy) and Christopher Monroe (quantum computing) leading and participating in discussions. Dozens of Duke students joined protests calling for governments to end support of fossil fuels.
The climate ideas generated now will be the solutions incorporated in the plans, programs, and research activities on Governors Island, said Sara Oliver, executive in residence in the department of civil and environmental engineering at the Pratt School of Engineering.
"We all have a role to play," Oliver said. "Once you come to Duke, it is for life – on campus and beyond. NYCE is just one example of the many areas and initiatives that Duke is invested in as we work with our Forever Duke Community to address climate challenges and accelerate positive impacts at a local and global level."