Sterly Wilder to Step Down from Alumni Engagement and Development
Raised in the Duke community, Wilder has worked at the university for four decades
Image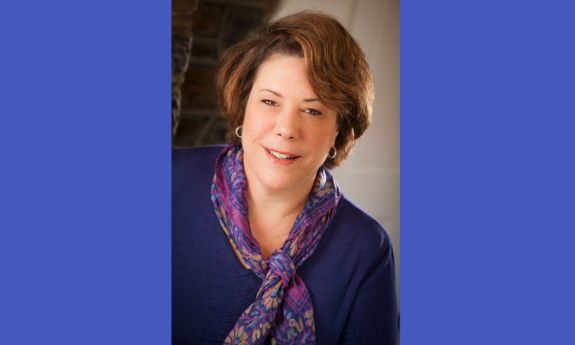 "It's been the greatest honor and a pleasure to serve Duke," Wilder said. "I'm grateful for what Duke has done for me and my family, and I've been so lucky to have had this opportunity."
Wilder's legacy will mean that alumni will play a strong role in every part of the university's mission, colleagues said.
"Sterly is someone who has given so much of her time, heart and talent," said David Kennedy, vice president for alumni engagement and development. "She is the embodiment of what it means to be 'Forever Duke.' Her Duke career has had a positive impact on thousands of students and alumni. So many have had their love and commitment to Duke deepened by Sterly's personal touch and vision, and this is just one of her many legacies."
"Sterly Wilder has been such an integral part of the Duke alumni experience—not only as a staff member but to all the alumni who have provided countless volunteer hours," said Vikas Patel, president of Duke Alumni Association and a member of the Duke University Board of Trustees. "She has mentored students and alumni over the years and has a near-photographic memory of each and every one of them. She has been an inspiration to many. Her contributions have been immeasurable, and we will miss her dearly."
Wilder's commitment to the university started young. Her father, Pelham Wilder, was a beloved chemistry professor who taught at Duke for more than 50 years and served in numerous leadership roles, including 23 years as university marshal.
She grew up with Duke faculty and staff as neighbors. The community was smaller; Wilder remembers many students and internationally known faculty on a first name basis.
"The devotion to Duke starts with my father," she said. "He loved being with students, and they loved him. His service to the people and the institution was a way of life for him, a sign of how much he was committed to Duke. That commitment was just a part of who we all were in our family."
"Sterly's strategic sense, energy and joy have been key assets to Duke for decades. As the leader of alumni affairs, she has continually broadened the web of people who feel connected to Duke and the terms on which this connection serves them. As president I had hundreds of chances to watch Sterly in action, building community and radiating Duke love. Congratulations to Sterly on a job extremely well done."

President Emeritus Richard H. Brodhead
As a Duke undergraduate, Wilder majored in political science and spent her summers working in a variety of Duke offices, including admissions, the annual fund, development and President Terry Sanford's office. "Working for Mr. Sanford was always an adventure. I would go with him to events, and it was extraordinary to watch how he could work a room and engage with every single person. I learned so much from him."
After graduation, she continued working at Duke, first doing development research before moving to the annual fund and the alumni office. In 2004, she became the first woman to lead Duke's alumni office when she succeeded Laney Funderburk.
In the two decades since, alumni engagement has changed as the university grew. With the late Trustee Emerita Janet Hill, Wilder built up outreach efforts to Black alumni. Affinity groups for Hispanic and Asian alumni grew, as did outreach to international alumni.
"I felt strongly that as Duke's demographics changed, our office needed to be visible for all of our alumni. The alumni population was getting younger and more diverse and international. We couldn't just be for undergraduates; we had to welcome graduate and professional alumni as well. We wanted all these groups to see themselves as part of the alumni body."
One of her prouder moments, she said, was working with alumni veterans in 2009 to rededicate the university's war memorial between Duke Chapel and the Divinity School. Names on the memorial hadn't been added since World War II.
"We updated the memorial with the names of alumni who had died in combat since World War II and invited family members to the rededication. It was amazing to see the outpouring of emotion and gratitude from families and friends," she said.
Alumni are part of the university's strategic effort to turn a Duke education into a lifelong learning experience. One example is DEMAN, which connects alumni in the entertainment industry to students and the university. Alumni mentors are now helping students across the university.
Symbolic of the central role of alumni engagement in the university is the new Karsh Alumni and Visitor's Center. When it opened in 2019, Wilder hoped that it would strengthen the office's role in university life.
When the pandemic hit the following year, the center became more than that.
"When I visit other colleges' alumni centers, many of them are next to athletic facilities," Wilder said. "Tallman Trask had the vision to put Karsh instead close to the center of the campus. I believe it's helped us be part of the heart and soul of the university, but it's also become part of Durham. During the pandemic, it became a place where people came to get vaccines or to vote. So many people in the community know about it now.
"We've shown the Triangle and all alumni that Karsh is their home, and we've done the same for current students. I love that students are using the facility for so many different reasons, and while they're here, they learn about the history of alumni and of the university. Ultimately, that was my goal since I started working at Duke- to ensure Duke alums around the world, present and future, knew that Duke was a place where they would always have a home – a place to learn, to connect and to grow for a lifetime."