Coding Goes Global: How One Duke Student Took His Skills Home to Ghana
Nathaniel Wullar liked Duke's Code+ program so much he recreated it for students in Ghana
Image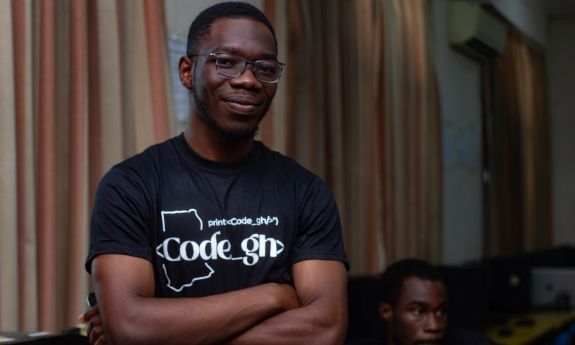 Nathaniel Wullar had completed just one computer science course and knew little about web development prior to taking part in Duke's Code+ program. The program, administered by Duke's Office of Information Technology (OIT), exposes students to the latest leading-edge industry technologies and tools in a peer-learning environment.
Wullar emerged with a whole new skill set, and quickly realized a lot more people should benefit from a program like that. So he set out to build a version of it for young people in his native Ghana, where smart, fast, practical – and free – technical education programs weren't common.
Working with two Ghanaian buddies attending other American universities, Wullar created a program he called Code_GH. It was a two-week coding buffet where students were exposed to a collection of software development skills in GIS, robotics, AI, web and mobile app design. The topics were covered in two-day sessions and taught largely by Ghanaian professionals Wullar brought into the program. He found space at a local university and sought funding for the entire enterprise from Davis Project for Peace, a philanthropic organization that funds student-driven projects like this.
If this all seems complicated for a college student, well, it was. Wullar set an ambitious timeline; he participated in the Code+ program during the summer of 2021 and a year later, he had created his own version in Ghana.
"It was a bit of a challenge," Wullar said. "For the web development part, I had to organize and teach it myself. But it was also a wonderful process because we learned a lot about being prepared for the unexpected."
One of the group's biggest hurdles was simply convincing young Ghanaian students the program was real. In Ghana, computing and other technical education programs are expensive, in part because they require computers and internet access. 
"Enrollment was slow at first because they didn't think it could be free," Wullar said. "When people realized we meant what we were saying – that it was really free and we even provided breakfast and lunch – people started signing up."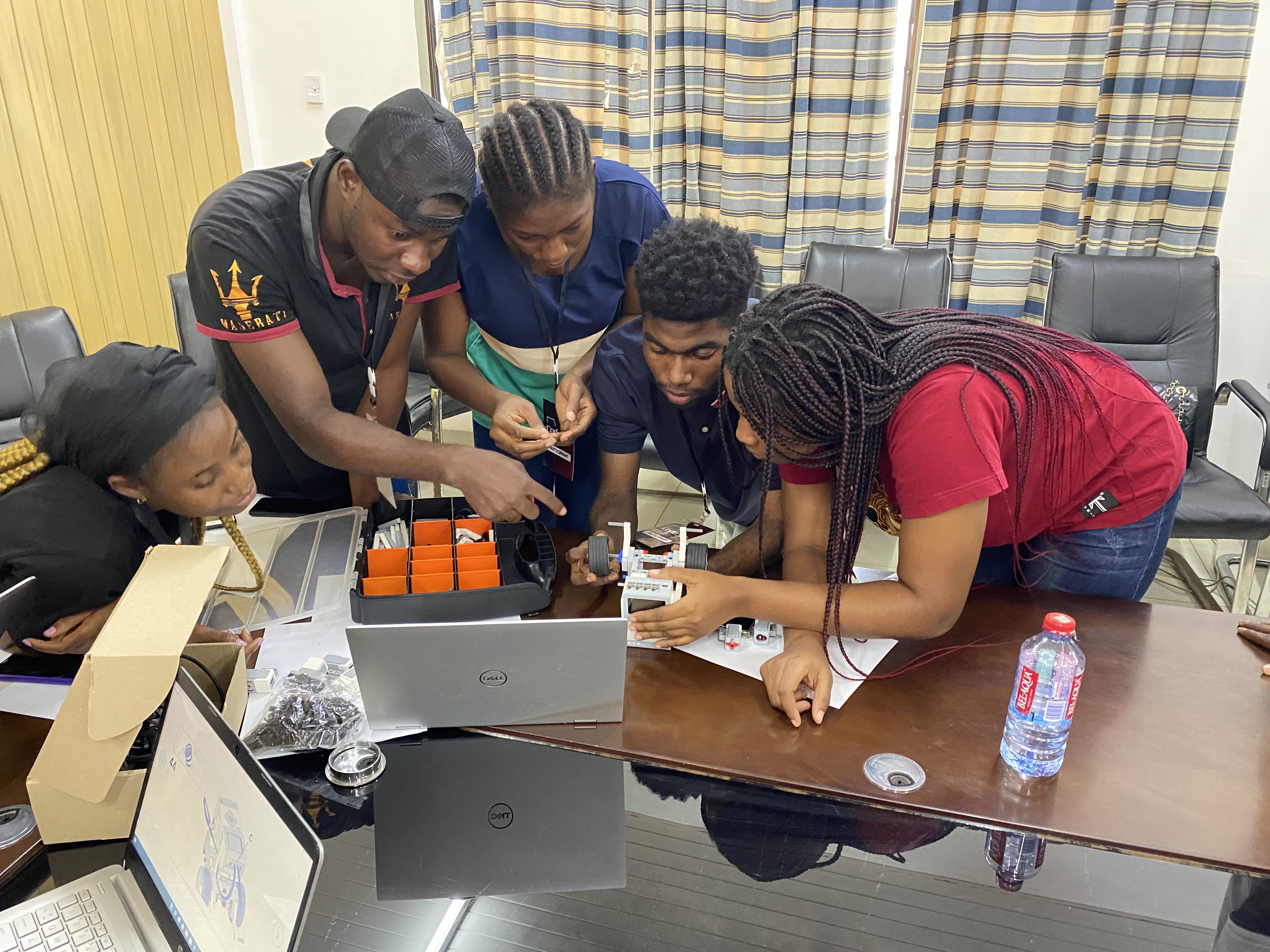 About 44 students from local high schools and universities eventually enrolled and completed the program. Their enthusiasm, Wullar said, was the most rewarding part of the experience.
"At the end of the program, one of the biggest things was seeing people explain what we had taught them," he said. "Students would go home each day and practice everything they learned that day."
The inspiration for all of this is Code+, a 10-week summer coding experience for first and second-year Duke students. It aims to expand a diverse talent pipeline and set students up for strong industry internships. Students work in small teams on real-world projects, and along with technical skills they get professional development and other types of training.
"The students learn an amazing amount during the program," said Jen Vizas, senior director of special programs with Duke's Office of Information Technology. "By the end of 10 weeks their skills are off the charts. Not only do they have a solid understanding of the full application development lifecycle, but they also acquire significant professional skills by interacting with stakeholders, industry experts, and senior leadership throughout the university."
Sheri Tibbs, a web developer in the Office of information technology, led Wullar's Code+ project team. After Code+ ended, Sheri and Nathaniel stayed in touch. He shared with Tibbs his plans to take the project international.
"I was extremely impressed with his determination and fortitude in overcoming many hurdles to accomplish this ambitious endeavor," Tibbs said. "I just love that Code+ is inspiring students to do things like this."