Image
Need A GoPro Or Other Equipment? Borrow Tech for Free
Staff, faculty and students can get equipment at The Link in Perkins Library
The device gave students an opportunity to try assistive technology tools from the North Carolina Assistive Technology Program, a state and federally funded program that helps promote independence for people with disabilities through access to technology.
"Because technology changes so rapidly, it's better that we're able to reach out to the University for help supporting us with the equipment we need," said Atkins, who was able to turn the classroom into an interactive lab with the iPad.
Duke staff, faculty and students can borrow a range of equipment at no charge from the Service Desk at The Link in Perkins Library. Community members with a DukeCard can reserve equipment online and then schedule an appointment at The Link to pick up the gear. A department fund code is required to reserve the equipment, in case of damage.
The inventory includes about 300 items such as high-definition video cameras, DSLR camera kits, voice recorders, headphones, GoPros, and microphones.
Sinisa Hamaric, an IT analyst with the OIT Service Desk who helps manage the equipment, said that Duke employees most often check out items like a laptop or phone charger, but much of the equipment can be used for project needs.
Depending on the item and demand, equipment can be checked out between four hours and a few weeks, helping to fulfill a variety of professional or personal needs, Hamaric said.
"If you're going to the mountains now that fall is here, and you're going to Biltmore, come get a DSLR camera and take it with you," Hamaric said. "If you have a class, and you're doing things outside and you want to record it, use a video camera to record class. There are a lot of advantages."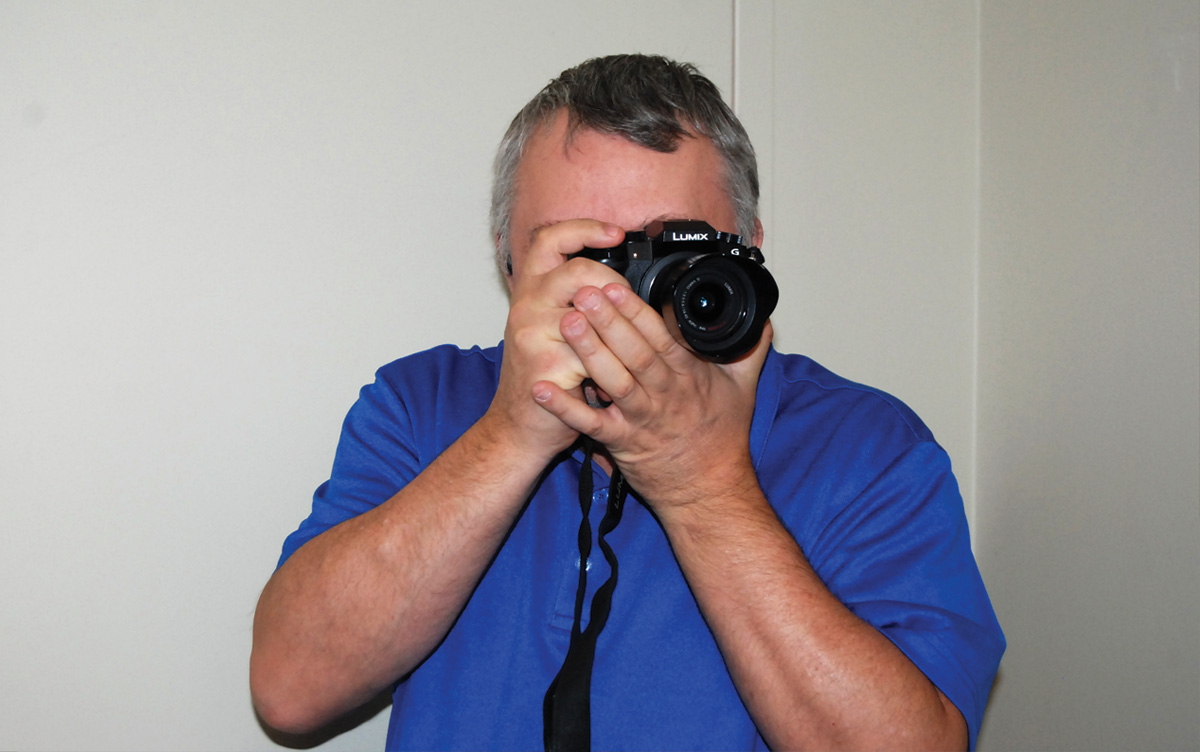 When Hamaric went to Aruba in September with his wife for a friend's wedding, he reserved a camera for the trip. Throughout their tropical adventure, he used the camera to take stunning pictures that'll help him remember the trip for years to come.
"I wanted to take some nice pictures while we were down there," Hamaric said. "I don't use DSLRs much, but I wanted to give it a try. Why not do it in an environment like that?"
Borrow equipment here.
Send story ideas, shout-outs and photographs through our story idea form or write working@duke.edu.