Enjoy End of Summer Fun at a Savings
Get employee discounts at Wet 'n Wild, Biltmore, and more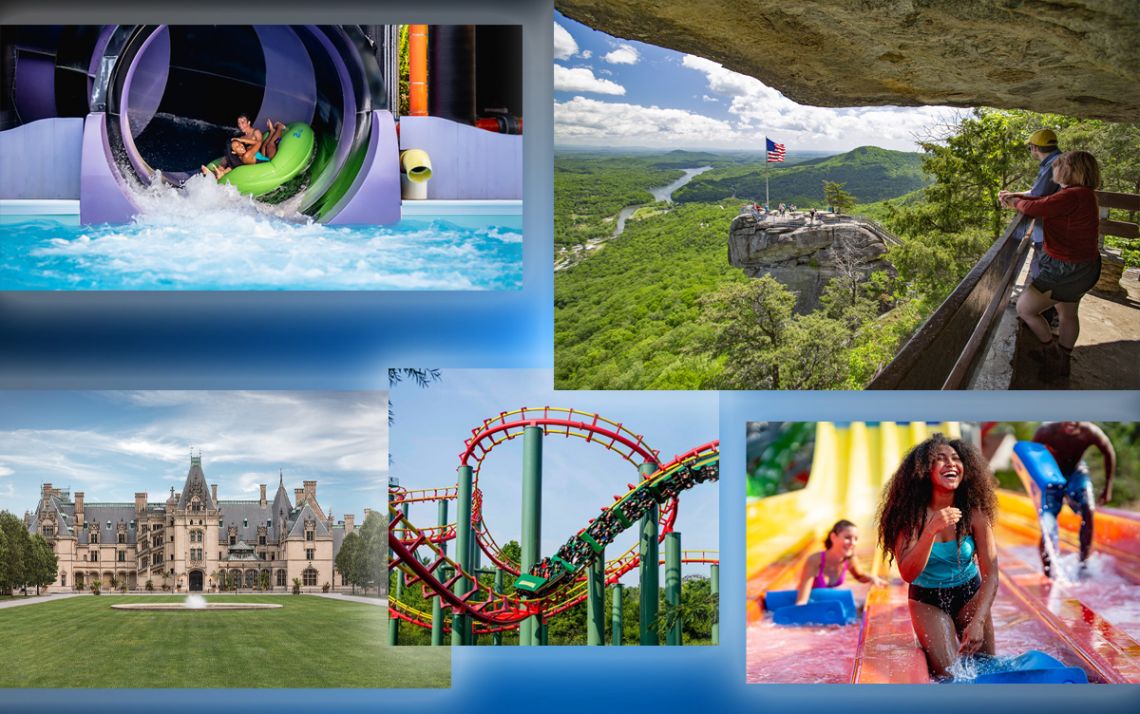 Barrie Harper has spent many summer days at Wet 'n Wild Emerald Pointe, battling the wave pool, relaxing in a lounge chair, and whooshing down one of the 36 rides and attractions while making memories with her daughter and husband.
The waterpark in Greensboro, rated one of the top 10 water parks in the country, has been a prime spot for day trips since Harper joined Duke in 2010. She has made the 30-minute trek from her home in Mebane to the attraction at least 15 times.
"It's just a great family day out," said Harper, a clinical trials project leader at Duke Clinical Research Institute.
Staff and faculty receive a 35 percent discount on daily admission through mid-September to Wet 'n Wild using PERQs, the Duke employee discount program.
Here are some other discounts for late summer fun.
A magnificent estate in Asheville
On their first trip to Biltmore in 1999, Barbara Satterwhite, her husband and daughter enjoyed the vast garden and green houses and soaked up the history of the estate.
Biltmore Estate, which was built by George Vanderbilt in 1895 in the scenic Blue Ridge Mountains of western North Carolina, draws thousands of people each year.
Satterwhite, a clinical technician in Duke's Perioperative Anesthesia and Surgery Screening Clinic, has also visited the Biltmore over the winter holidays using the employee discount. Daytime admission includes the Biltmore House, its grounds, Antler Hill Village & Winery, and more.
"The Duke discount really helped," she said. "I was able to enjoy the fantastic food and souvenirs because of the savings."
Purchase all-day access tickets and save up to $13 on each ticket.
Roller coaster thrills
The Virginia amusement park, Kings Dominion & Soak City, packs more than 60 rides, shows, attractions, kid's area, and 20-acre waterpark.
Receive $25 off single day front gate admission through Oct. 30.
Reconnect with nature
Nestled in the North Carolina mountains near Asheville, Chimney Rock State Park boasts easy to strenuous hiking trails that lead to breathtaking views of peaks, valleys and a 404-foot waterfall.
No view is more famous than finishing the signature climb to the American flag-topped Chimney Rock overlook, which gives hikers a view of 75 miles in every direction. The rock can also be accessed by elevator.
Using a coupon for up to six people that can be printed or used digitally, staff and faculty receive $2 off each adult admission and $1 off each child admission.
Visit hr.duke.edu/discounts for a full list of savings at area businesses and vendors. Your NetID and password may be needed to access deals.