Touching Lives Across North Carolina
Duke finds innovative ways to serve the Tar Heel state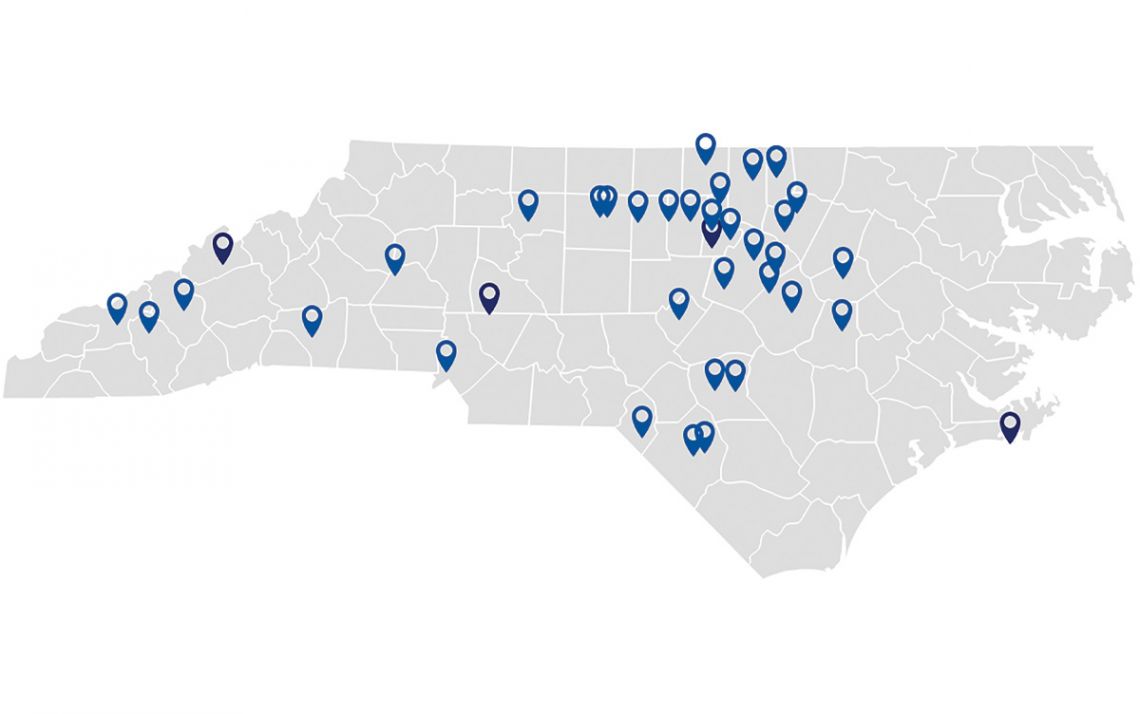 Sitting in Scotland Memorial Hospital in Laurinburg, a town of roughly 15,000 near the South Carolina line, 56-year-old grandmother of six Debra Quick waited to talk with a doctor about her breast cancer diagnosis.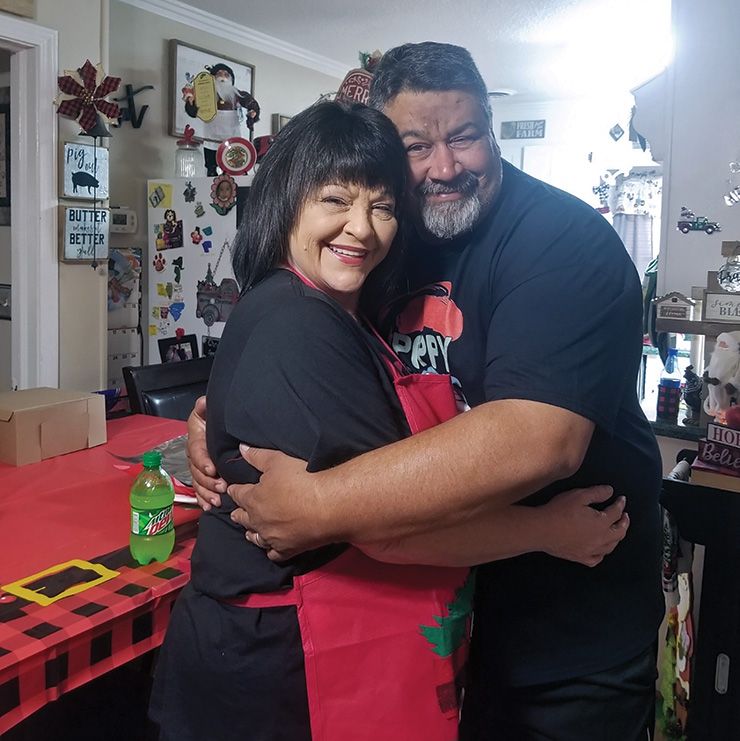 On this day in January 2022, Quick's mind was far away, picturing graduations, weddings, and Christmases she feared she'd miss.
When Duke surgeon Dr. Hannah Woriax entered, she took Quick's hand, smiled, and assured her they would defeat cancer together. 
"She was my guardian angel," said Quick, now cancer-free after surgery, radiation and chemotherapy.
While Woriax lives in Pembroke, roughly two hours from Durham, and sees patients in Robeson and Scotland counties, with "Duke Surgery" embroidered into her white coat, the Assistant Professor of Surgery is proud to be one of the many ways Duke touches lives across the state.
"People here deserve the best care possible, just like patients anywhere else," said Woriax, who serves as a surgical oncologist for two rural cancer centers affiliated with Duke.
The scope of Duke University and Duke University Health System's work in North Carolina was recently highlighted in a report from the Office of Duke State Relations. While Duke's role in the Triangle is well-known, the report illuminated many ways the university and health system touch lives across the state.
Duke is North Carolina's second-largest private employer. Around 34,000 Duke University alumni call North Carolina home and with its roughly 400 clinics and care locations, Duke University Health System serves patients in all 100 North Carolina counties.
Since 1938, the Duke University Marine Lab has brought students and faculty to Beaufort to study the coast. And since 2009, Duke Clinical & Translational Science's landmark MURDOCK Study has given researchers a comprehensive look at the diverse health needs of Cabarrus County residents.
From the Duke-Durham Neighborhood Partnership's efforts advancing affordable home ownership and educational achievement in 14 Durham neighborhoods, to the Duke LifePoint Healthcare partnership, which connects Duke's world class care to community hospitals in the central and western part of the state, Duke finds innovative ways to serve North Carolinians.
"This is what we're all about," said Associate Vice President Doug Heron, who leads the Office of Duke State Relations. "I'm continually impressed by the dedication of people at Duke and the work they do to improve lives in North Carolina."
Savoring moments with her family far from Durham, breast cancer survivor Debra Quick is grateful to be one of those lives touched by Duke.
"I'd always heard about Duke and its great doctors," Quick said. "My doctor was a shining light. She's meant to do what she does." 
Read the Duke in North Carolina report: staterelations.duke.edu/duke-in-north-carolina