How to Easily Change Your Email Alias
Adjusting your email address to accurately reflect your name can be done in a snap
In the giddy days and weeks following her May wedding, Erin Roth embarked on a journey that proved mildly irritating. With her marriage license in hand, Roth, formerly Erin Hull, began the process of updating her name in all the official places. 
She changed her information with her bank and got a new Social Security card, driver's license and DukeCard ID. 
"You don't realize how many places your name exists in legal ways until you have to change it. It's just a slow process and it can be confusing," said Roth, a senior media relations strategist with Duke Health Marketing & Communications. 
One important change that required little effort was updating the name on her Duke email account.
"It was super easy, it took me like a minute," Roth said. "It was definitely one of the easiest changes to make. It might have even been the first one I did."
Duke's Office of Information Technology makes it convenient for staff, faculty and students to change their email alias, or the name used to direct mail to a specific users' inbox. 
An alias – which is usually a user's first and last name separated by a period and followed by @duke.edu – often needs to be updated in cases of marriage or divorce. They are also often changed when an auto-generated alias given to a new employee doesn't reflect their preferred name, or features a numeral because their name matches an already existing alias. 
Changing your alias does not affect how you access your email account, which is identified on Duke's servers with your NetID.
"It's important for people to have email addresses that reflect their identity," said Mary McKee, deputy chief information security officer and senior director of identity management and security services at Duke. "It's also important for them to not lose access to email when they change their email alias."
You can change your email alias by logging into your OIT Self Service account and following these simple steps.
After you submit your new alias, you will then receive a message telling you if your requested change went through, or if there was a problem, such as if your preferred new email address is already in use.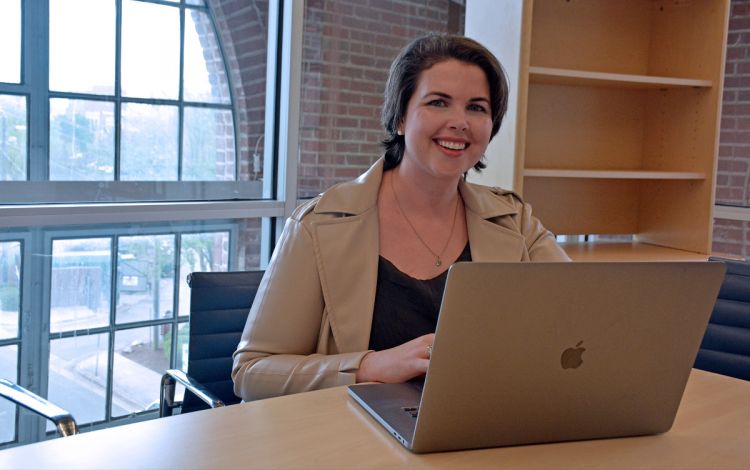 "We try not to over-regulate it, but there are some format requirements," McKee said. "An alias must have at least one period in it and it must be lower case. And there are some other technical restrictions on what characters you can use, but outside of that, we try to leave it up to the people to make their own choices. An email alias is a personal thing, people take it seriously."
Duke email users have the option of using up to two aliases at once. That comes in handy when making a change because it allows users to keep their old alias active while also changing to a new one. Messages sent to the old alias and the updated one will all end up in the same inbox.
"I thought this was a good way to ease people into me having a new name at work," Roth said of making the change. "People obviously still know me as Erin Hull, but they could start seeing Erin Roth in my emails. And it didn't matter which name they emailed, it was still going to get back to me."
Send story ideas, shout-outs and photographs through our story idea form or write working@duke.edu.