Energy Week Begins Nov. 7, With A Role For Everyone
The student-organized event series examines how equitable and resilient energy systems can help combat the climate crisis
Explore issues related to energy and climate change during the 7th annual Energy Week at Duke, Nov. 7-10. The events bring together Duke students, staff and faculty, alongside energy community and industry leaders.
One of the goals for Energy Week planners was to create events that welcomed individuals from all personal and professional backgrounds.
"There's a role for people to play regardless of their experience in the energy industry or addressing climate change," said Anjali Balakrishna, a master's student in the Nicholas School of the Environment. "I think that's probably the most important message for us: This is really all-hands-on-deck moment. And there's a role for everybody."
Balakrishna and Erin Kirton, who is also completing her master's degree in the Nicholas School of the Environment as well as an MBA at the Fuqua School of Business, are student co-leads for the series. They organized the events with a 11-person team of undergraduate and graduate students representing schools across campus. Two components of Energy Week – the Emerging Markets Case Competition and the Duke University Energy Conference – had separate organizing teams from Fuqua and the Nicholas School.
This effort reflects the Duke Climate Commitment, which unites the university's education, research, operations and public service missions to address the climate crisis.
"With this year's Energy Week, we're really trying to show how energy issues are completely central to addressing climate change, and how climate change impacts energy issues," Balakrishna said. "Climate change is entirely due to our use of energy in its different forms."
The planning committee also wanted to create a program that reflects what students want.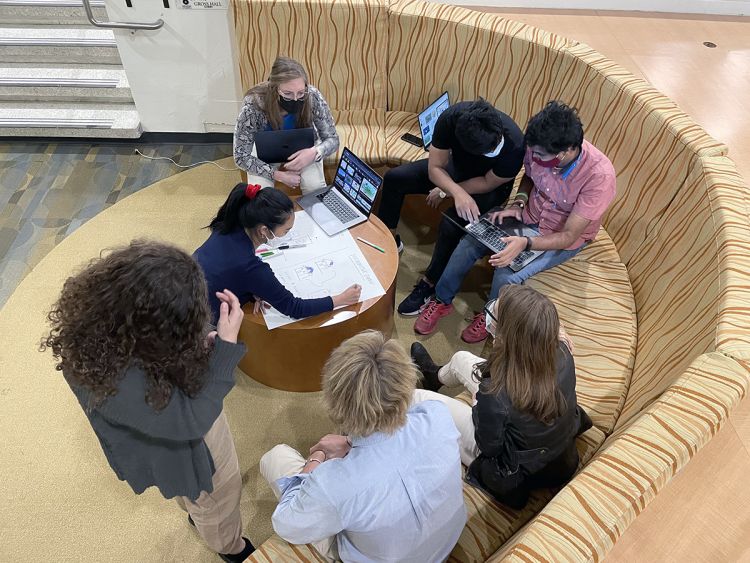 "What makes Energy Week powerful is that it's student-led, and so we can be really responsive to what we see as opportunities to supplement what we're learning in the classroom," Balakrishna said.
So far, Duke students have leapt at the chance to take part. Energy facility tours, a hackathon for advancing electric vehicle adoption, and a dinner focused on energy and human flourishing are already sold out with lengthy waitlists.
Registration remains open for larger-capacity events, including:
The Nicholas Institute for Energy, Environment & Sustainability and the EDGE Center at the Fuqua School of Business advise Energy Week's student organizers, and corporate sponsors help support the activities.
For a full list of events, visit energyweekatduke.org.