Eugene Washington to Step Down from Duke Health in 2023
He has served as Duke University chancellor for health affairs and president and CEO of Duke University Health System since 2015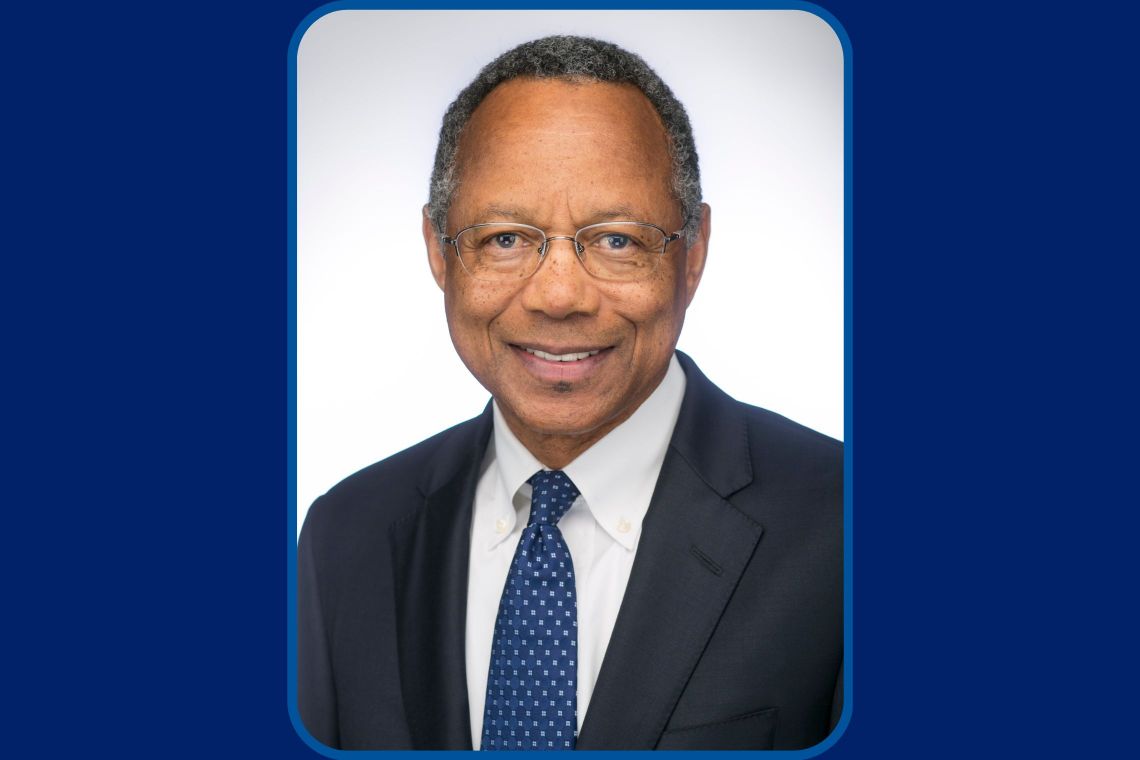 A. Eugene Washington, M.D., chancellor for health affairs at Duke University and president and chief executive officer for the Duke University Health System, has announced that he will step down from the roles on June 30, 2023.
Beginning in 2015, Washington led a transformation of Duke to focus more on promoting health. Through months of discussion, deliberation and reflection involving faculty, staff, trainees, alumni, board members and others, Washington united the organization in January 2016 with a renewed determination to extend Duke's reach and impact beyond medical care into other determinants of population health improvement. Marking this important transition, the organization changed its name from Duke Medicine to Duke Health, and, under Washington's leadership, Duke Health embarked on a series of new strategic priorities and investments.
This included establishing the Population Health Management Office within Duke University Health System and a Department of Population Health Sciences in the School of Medicine, and launching Healthy Duke, a university-wide endeavor that has involved thousands of faculty, staff and students. Beyond the university, Washington convened a multi-sector coalition of public and private entities to help launch Healthy Durham 20/20, which now serves as a foundational component of Duke's recently developed Strategic Community Impact Plan (SCIP).
"Gene Washington's tenure will be remembered as among the most consequential periods in the history of Duke Health, both in its achievement and for its exemplary demonstration of leadership in moments of challenge," said Duke University President Vincent E. Price. "At no time was this more apparent than with the rapid mobilization of our research, education, patient care and community health missions to equitably treat thousands of COVID-19 patients and safeguard public health locally and globally. Duke Health demonstrated remarkable capability and unity of purpose for all to see. I am very grateful to have benefitted from his extraordinary leadership, his wise counsel, and his warmth and friendship, and I look forward to many opportunities to celebrate his legacy in the weeks and months ahead."
As the leader of one of the largest biomedical research enterprises in the country, Washington led and supported multiple endeavors that substantially enhanced the research community at Duke, leading to international recognition and distinction.  In 2017, Washington created Translating Duke Health, a multidisciplinary program, principally based in the School of Medicine and Duke University Health System, designed to accelerate discovery and its translation into health benefit. His support was critical in establishing the Center for Nursing Research in the School of Nursing.  And in 2019 in partnership with Duke Provost Sally Kornbluth, Washington co-led the conceptualization and launch of Duke Science and Technology, a university-wide effort to elevate and sustain excellence in the sciences.
Today, Duke University School of Medicine ranks third in the nation for National Institutes of Health (NIH) funding, up from thirteenth in 2015, according to the 2021 Blue Ridge Institute for Medical Research report. Similarly, Duke University School of Nursing research has grown from being ranked ninth in NIH funding in 2015 to ranking fifth in the nation today.
Washington also is known for his mentorship of faculty, staff, students and other learners. His support for Duke Health's educational mission includes significant efforts to advance innovative pedagogy and interprofessional education. He played a leading role in founding the Duke Center for Interprofessional Education and Care, a collaboration between Duke's Schools of Medicine and Nursing to nurture professional development and interdisciplinary studies across Duke Health's academic and clinical missions. In late 2015, Washington was instrumental in founding the Duke Margolis Center for Health Policy, which fosters education and engagement to inform policy making and implementation for better health and health care.
As president and chief executive officer of Duke University Health System, Washington oversaw an era of growth and community impact in the midst of unprecedented challenges, further enhancing Duke's contributions across the Durham, greater Triangle and North Carolina communities. During his tenure, Duke Health completed new patient bed towers at Duke University Hospital, Duke Raleigh Hospital and Duke Regional Hospital, including Duke Behavioral Health North Durham, which greatly expanded the area's ability to respond to emergency, inpatient and outpatient behavioral health needs. In 2021, Washington broke ground at Green Level in Wake County, beginning construction on the first major new campus for the Health System in almost 20 years. Today, the Health System provides more than 66,000 inpatient stays and nearly 3.4 million outpatient visits each year and delivers $823 million in community benefit and investment.
"All leaders are ultimately measured by the lives they touch and meaningfully improve," said Duke University Health System Board Chair William Hawkins III. "Gene Washington's impact is not only on all of the patients, families, colleagues and students he has personally touched, but also on many thousands more through a generation of leaders he has inspired and who will carry on his legacy."
The conclusion of Washington's tenure will coincide with one of the most significant accomplishments in Duke Health's more than 90-year history, the creation of the Duke Health Integrated Practice, a new provider-led organization within the Health System. Together with colleagues from the School of Medicine, the Health System and the Private Diagnostic Clinic, Washington guided collaborative discussions that ultimately achieved Duke's decades-long aspiration to fully integrate all of the diverse talents and ambitions of the Duke-affiliated clinical community to improve access to highest quality, patient-centered care and advance all of Duke Health's missions.
Washington also has championed efforts to advance equity at Duke, especially through Moments to Movement, Duke Health's collective stand against systemic racism and social injustices. Joined by thousands of researchers, educators and caregivers across the organization, Washington urged the people of Duke Health to engage in brave and safe conversations; to be self-aware and open to learning; and to act collectively to create a community that is stronger, healthier and more just. He has been deeply committed to creating an environment where every person feels seen, heard, valued and that they belong.
Prior to Duke, Washington served in senior executive roles in two other academic health institutions. He was executive vice chancellor and provost at the University of California, San Francisco (UCSF), where he also co-founded UCSF's Medical Effectiveness Research Center for Diverse Populations and was chair of the Department of Obstetrics, Gynecology, and Reproductive Sciences. At the University of California, Los Angeles (UCLA), Washington served as vice chancellor for health sciences, Dean of the David Geffen School of Medicine, and CEO of UCLA Health. Earlier in his career, he worked at the Centers for Disease Control and Prevention (CDC) in Atlanta.
Washington is a member of the National Academy of Medicine, the American Academy of Arts and Sciences and has served on a number of professional and government boards and committees. A1976 graduate of the UCSF School of Medicine, he completed undergraduate studies at Howard University, graduate studies at both UC Berkeley and Harvard schools of public health, and residency training at Stanford University.
The university will conduct a national search for Washington's successor, and those plans will be announced in the coming weeks.