Honoring the Duke Alumni Who Died on 9/11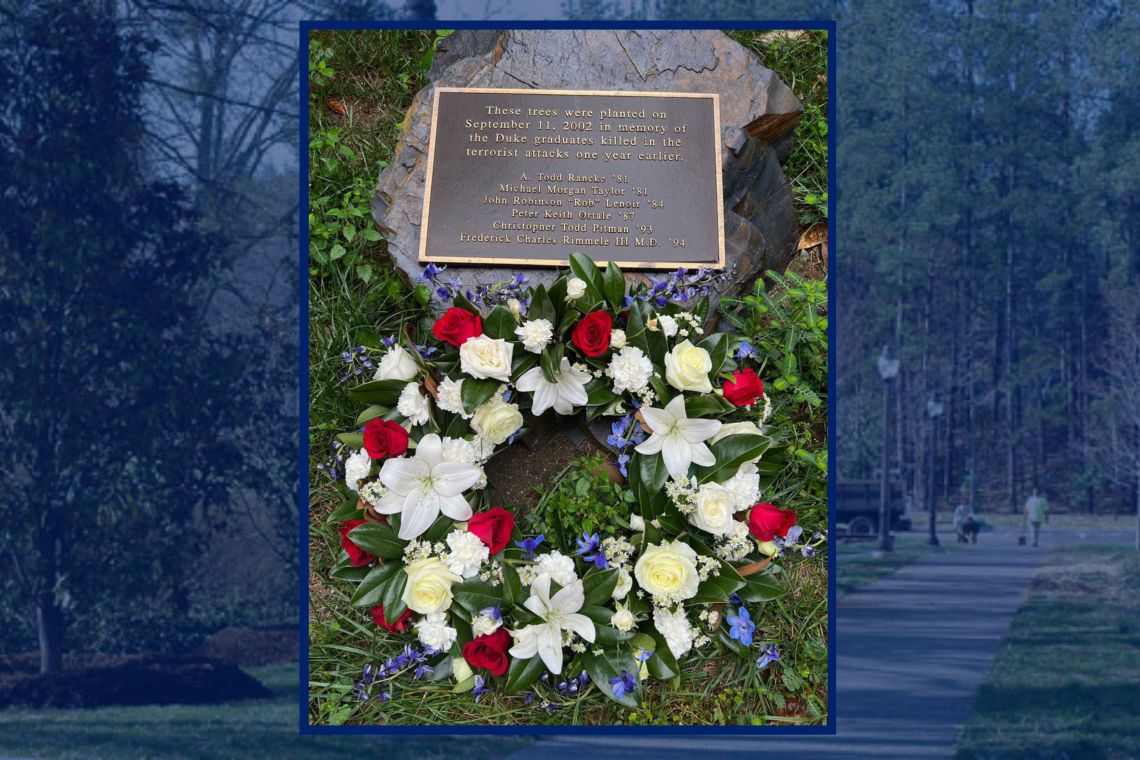 In memory of the six Duke alumni who perished in the attacks on New York and Washington, Duke planted a grove of six trees in Keohane Quadrangle. On Sunday, as occurs on each anniversary of the attack, Duke Alumni Engagement and Development lays a wreath to remember the six Duke alumni we lost on that day:
J. Robinson Lenoir '84
Peter Ortale '87
Christopher Todd Pitman '93
Todd Rancke '81
Frederick C. Rimmele III M.D.'94
Michael Morgan Taylor '81
Read more about the six alumni in Duke Magazine.