Flowers Building Closed Due to Water Damage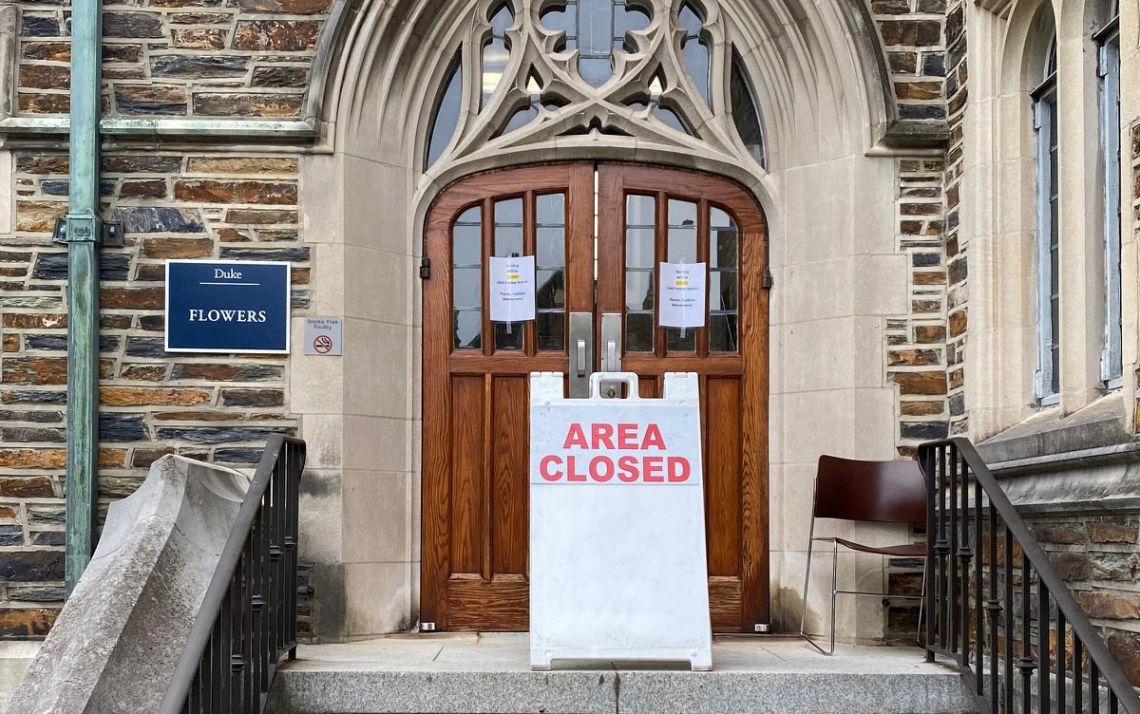 [Updated: Monday, Sept. 26: 3:30 p.m.]
Flowers will be closed to all but emergency crews until further notice.
Departments located in the building will be contacted about next steps. 
[Updated: Monday, Sept. 26: 1:40 p.m.]
The power has been shut off to the Flowers Building so crews can assess potential damage to electrical panels and equipment. 
More information will be posted as details become available. 
 
[Origial Post]
A water line ruptured on the second floor in the Flowers Building early Monday morning causing significant water damage in the building, which is now closed for clean-up and assessment.
The ruptured water line was reported about 9 a.m. Monday. Access to the building is closed for the remainder of the day as crews begin removing water and assessing damage. The water damage includes the second floor, the first floor and the basement. Water also impacted parts of Page Auditorium.
Flowers, which is a mixed-use building on Abele Quad, hosts departments such as the Mary Lou Williams Center for Black Culture, the Chronicle, Classical Studies, and the Academic Council, among others units and programs.
This story will be updated as more information becomes available.