Employees Cheer Blue Devils in Win Over NC A&T
Victory moves football to 3-0 for first time since 2018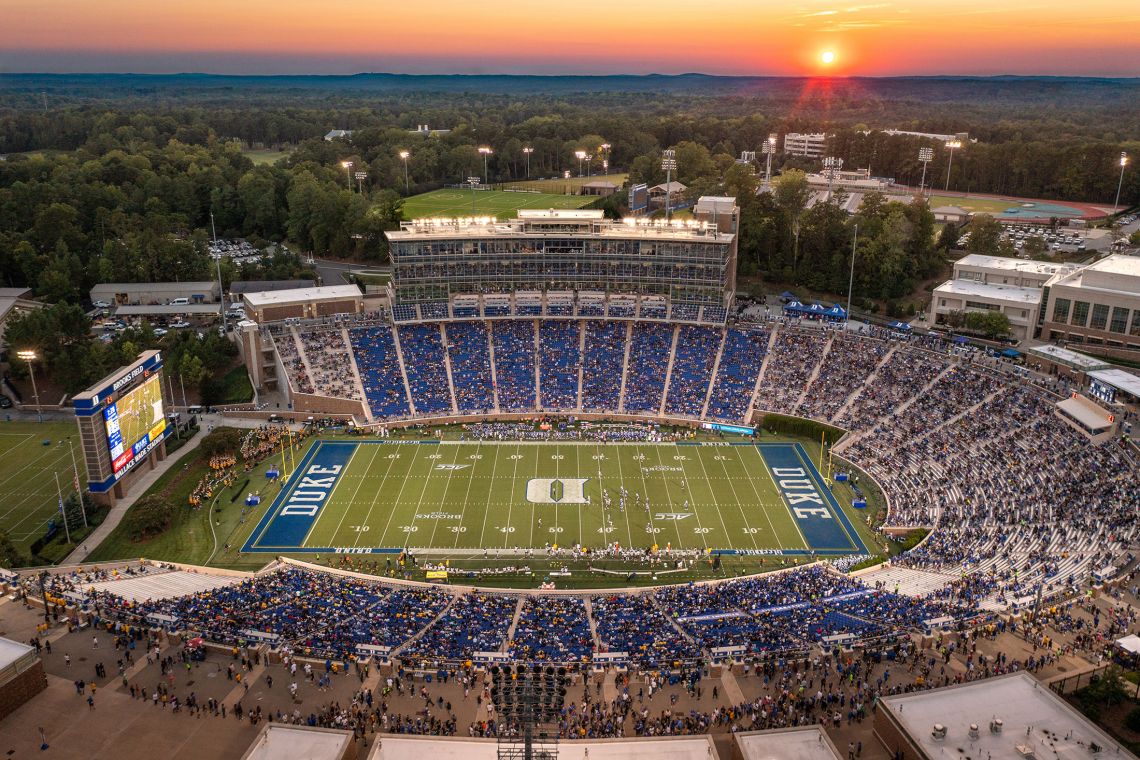 Thousands of Duke employees and their family members filled Wallace Wade Stadium to watch the Blue Devils defeat N.C. A&T 49-20 to move their record to 3-0 for the first time since 2018.
Duke employees snapped up all the available free tickets to the game. As part of the Employee Kickoff Celebration, fans enjoyed free interactive games and kid-friendly activities such as an inflatable bounce house, while having an opportunity to watch the Duke marching band lead the team across the campus to the stadium. As a bonus, Duke Votes partnered with Duke Athletics to hold a voter registration table in advance of the 2022 midterm elections.
Behind sophomore quarterback Riley Leonard, who accounted for four touchdowns, the Blue Devils jumped out to a 28-6 at the half and had a lead as large as 42-6. The offense racked up 420 yards during the game.
Head coach Mike Elko also becomes the first Duke football coach since Fred Goldsmith in 1994 to win his opening three games. Read more on Goduke.com.
Next: Duke heads on the road to Lawrence, Kansas, on Saturday, Sept. 24, for a matchup with the Jayhawks at 12 noon. The game will be broadcast on Fox Sports 1.
Photo by Bill Snead, Duke Digital and Brand Strategy.