Reserve Four Free Tickets to the 2022 Duke Football Employee Kickoff
From concessions to the fan zone, here's what staff and faculty need to know for the Sept. 17 game against North Carolina A&T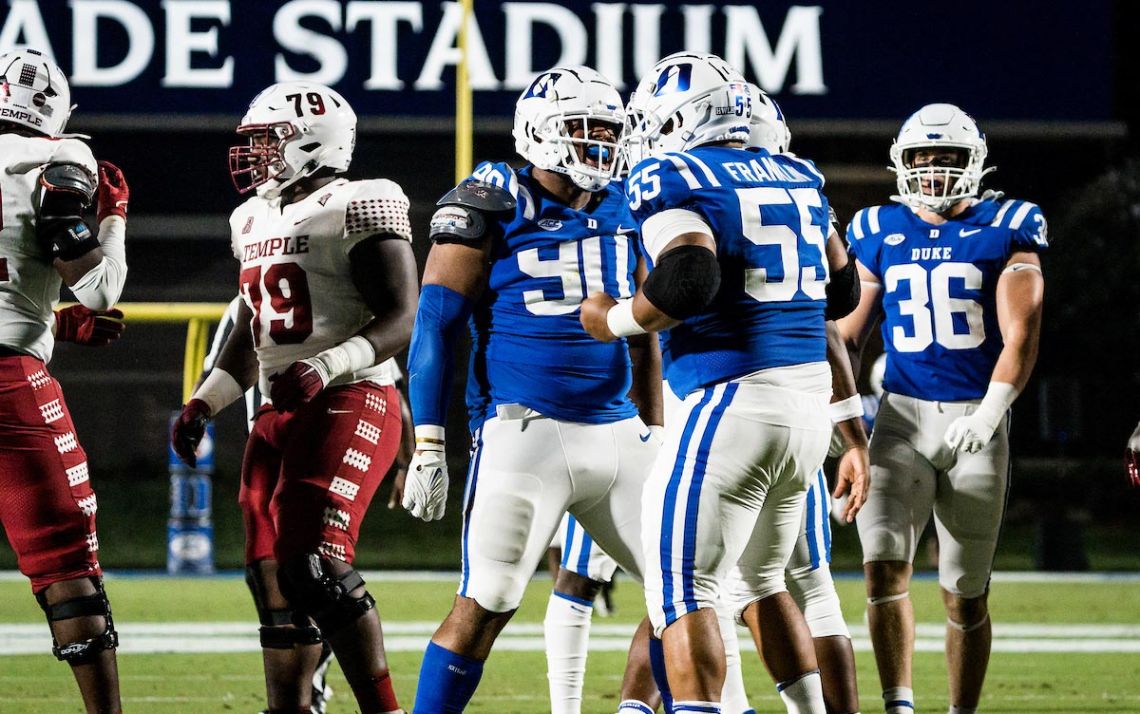 The Duke Football Employee Kickoff Celebration returns Saturday, September 17, when the Blue Devils welcome North Carolina A&T for a 6 p.m. game at Brooks Field at Wallace Wade Stadium.
Benefits-eligible Duke University and Duke University Health System staff and faculty can get up to four free tickets to the game with digital concession vouchers.
Up to four additional tickets with food vouchers may be purchased for $5 each (plus a $2 processing fee for paid tickets). A game ticket is required for stadium entry for any fan age 3 and older.
The deadline for employees to order their free tickets is 5 p.m. September 9, or once the 25,000 ticket allotment is gone.
During the game, Duke faculty and staff will be honored for their efforts and contributions throughout the last year.
HOW TO GET TICKETS
Benefits-eligible Duke staff and faculty reserve their tickets in advance by ordering them online. All tickets will be digital. The touchless option with mobile devices will enhance safety and security. In addition, Duke concessions are now cashless through a state-of-the-art point of sale system which will lead to decreased wait times at all stands. Concessions will now accept credit cards and Apple Pay as payment options.
Note: Faculty and staff will not receive their digital tickets until the week of the Sept. 17 game. An email with instructions will be sent the week of the game, no later than Friday Sept.16, to those who reserved tickets.
Employee ticket orders end at 5 p.m. on Friday, September 9. After that time, staff and faculty will have to buy tickets at full price through the Duke Athletic Ticket Office.
HOW CONCESSION VOUCHERS WORK
All concessions at Wallace Wade Stadium are now cashless. Faculty and staff will receive one digital voucher loaded with each ticket (maximum of 8) valued at $11 redeemable at Blue Devil Concessions stands for any food or non-alcoholic drink. 
Each ticket/voucher must be scanned separately at concessions to redeem a meal up to $11. Digital vouchers cannot be combined into a single order (a family with 4 vouchers would have to scan 4 separate times to redeem each purchase up to $11).
Any order over and above the $11 voucher must be paid through credit card or Apple Pay. Concessions vouchers are one-time use only. Any unused value cannot be redeemed for cash or carried over for use later during this or a future game.
Concession stands will open at 4:30 p.m.
PREGAME FAMILY FUN
Gates will open at 4:30 p.m. Prior to the game, in association with the Employee Kickoff Celebration, fans will be able to enjoy free interactive games and kid-friendly activities such as an inflatable bounce house and a Junior Blue Devils Skill Challenge on the Duke Football practice field. The practice field can be accessed from Brooks Field at Wallace Wade Stadium using the stairwell behind Section 32. An elevator is also available to help those with ADA needs to reach field level. The activities will close just before the 6 p.m. kickoff.
REGISTER TO VOTE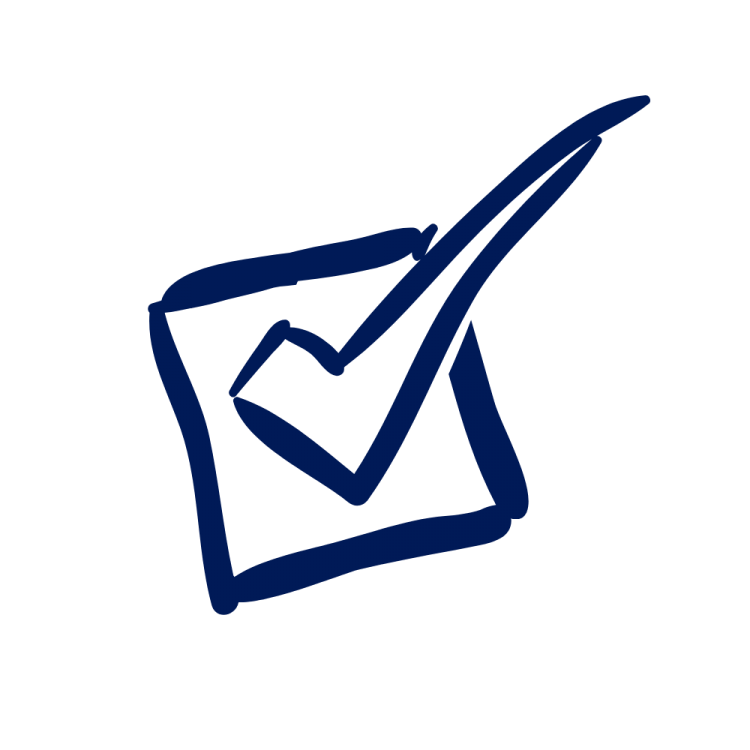 In addition to being the Employee Kickoff Celebration, Duke Football will also celebrate Durham Night on Saturday, September 17, with Bull City-themed promotions. As part of the celebration, fans can get help doing their civic duty as Duke Votes, You Can Vote and Duke Athletics are partnering to offer game attendees a chance to register to vote. From 4:30 p.m. until the conclusion of the game, volunteers will staff a table on the Brooks Field at Wallace Wade Stadium concourse where anyone eligible to vote can register to participate in the upcoming elections.
While valid identifications such as a driver's license or student ID, or documents that can help establish residency, such as a utility bill, are helpful, potential voters don't need to bring anything to register. The trained volunteers on hand can help them navigate the process.
WHERE TO PARK
Parking is free on game day in general public parking lots:
FAN-FRIENDLY BAG POLICY
Athletics continues its bag policy to allow football fans to enter the stadium with their belongings using a clear bag.
All bags and purses must be clear plastic, vinyl or PVC and no larger than 12-inches by 12-inches by 6-inches. Small clutches/wallets smaller than 8-inches by 5-inches x 1-inch and 1-gallon clear plastic storage bags are also permitted. Duke Stores merchandise bags require day-of receipt of purchase for entry. Guests with permitted bags containing medical and/or childcare needs may elect to use the designated Medical/Family Lane at each gate screening area.
Clear bags will also be available to purchase at the Duke Bookstore and Duke Team Store.
ENTRY INFORMATION
Guests can keep cell phone, keys, and wallet in pockets and/or clear bag and walk through without breaking stride.
Remember, there is no stadium re-entry once a ticket has been scanned for entry at the stadium gates. This means if you leave the stadium, you will not be able to re-enter.
For additional Duke Football game day information, see the Game Day Hub and the A-Z Guide.
SHARE YOUR PHOTOS
During the pregame fun and the football game, share your photos by tagging Working@Duke on Instagram, Facebook and Twitter. Or email your favorite pics to working@duke.edu
Send story ideas, shout-outs and photographs through our story idea form or write working@duke.edu.