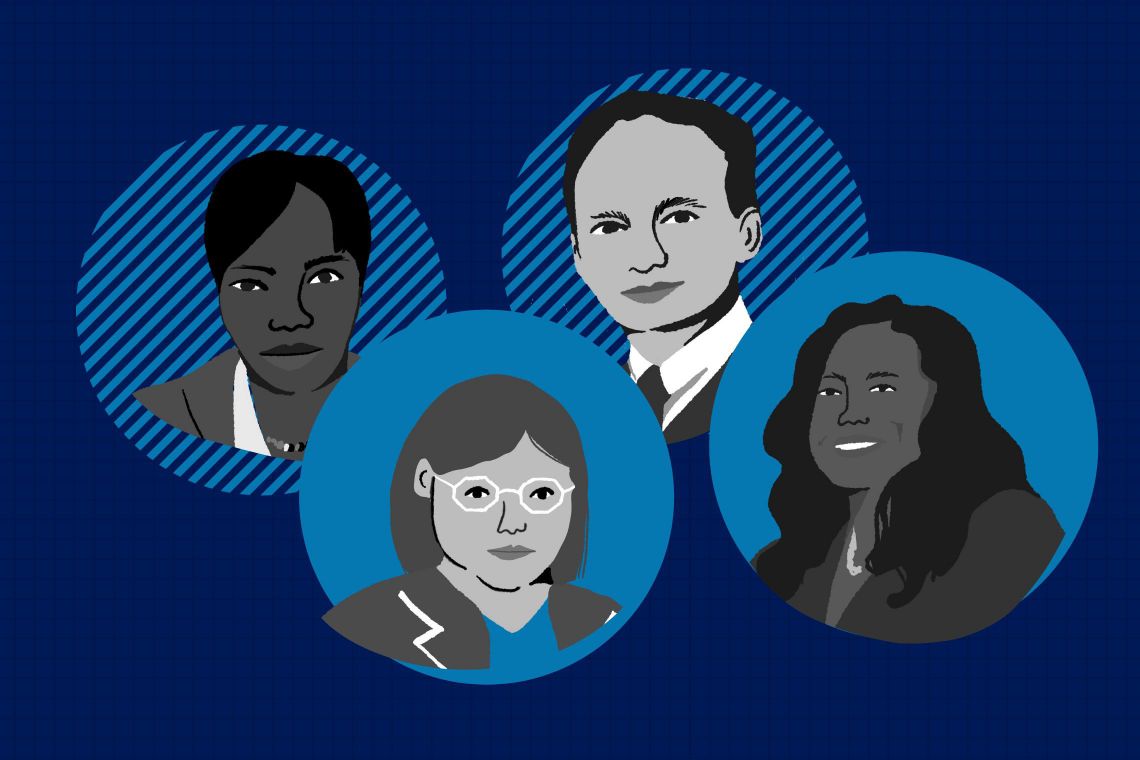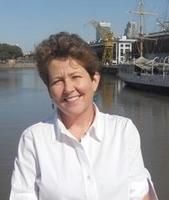 Throughout their learning, children are taught a lot about their rights, but they often don't hear about the stories behind how these rights that benefit all of us, were established.
In a new book, "Righting Wrongs," Robin Kirk goes a step further and tells the stories about the people who helped make those rights established part of our lives.
Kirk, faculty co-chair of the Duke Human Rights Center at the Franklin Humanities Institute, introduces young readers to 20 activists from around the world. Few of them are well-known, and many of them lived regular lives far from a political center, but all of them had significant and lasting influence. Some focused on broad political and civil rights while others campaigned on those that protect specific communities, including women, minorities, indigenous people, refugees, the disabled and others. One is an environmental justice activist who in 2017 held an academic residency at Duke.
Below, Kirk discusses her 20 selected heroes and explains why it's important that children understand where these rights come from.
Q:  You picked 20 heroes.  Can you explain your process for the selection, and discuss why you wanted to showcase heroes?
ROBIN KIRK: I've always been struck by how individuals see in human rights a powerful tool for change. At the same time, it's these people who also change human rights, pushing ideas of right and wrong beyond where they found them. I also wanted to showcase how diverse human rights activists are.
Some try to dismiss human rights as an invention of Europe and the West. While it's true that some foundational ideas are rooted there, it's also a fact that many people of color, citizens of former colonies, and marginalized groups have seen in human rights a valuable way to advocate for their communities.
The book features some familiar stories, like that of Geneva businessman Henri Dunant, who helped create the laws of war. But there are also surprises, like Sierra Leonean FannyAnn Eddy, a champion of LGBTQ rights.
Q: How did you try to help young readers connect their own lives to these heroes?
KIRK: In every story is an anchor of how that person became involved in defending human rights. Ben Ferencz, for example, could never have imagined that he would organize the largest murder trial in recorded history when he was fresh out of law school. Almost single-handedly, he uncovered the gruesome work of Nazi "special unit" soldiers who massacred tens of thousands of Jews in eastern Europe during World War II. Then alone he prosecuted them as part of the Nuremberg trials and won every single conviction.
Ben went on to become a passionate anti-war activist and remains active to this day at age 102.
Q: You were pretty well versed in these people already, but can you tell me one thing that you learned in collecting these stories? Was there any hero whose story surprised you?
KIRK: One of the reasons I wanted to write this, especially for kids, is because I didn't really know enough about these people. When I teach human rights, it's always these personal stories that grab students' attention and stick with them.
For instance, I didn't really know about the work of Judith Heumann, an American disability rights activist. Without committed people like her, we wouldn't have the Americans with Disability Act -- and elevators and ramps and closed-captioning and a myriad of other things that ensure that we can all exercise our rights.
Heumann constantly points out that most people will experience a disability in their lives, either through an accident or the process of aging. Fighting for rights for one group always benefits us all.
Q. In writing these stories from the past, did they affect your own current hopes for change?
KIRK: For me, the lesson is to always be engaged and celebrate even the smallest of victories. That seemingly small victory almost always ends up being a part of the larger positive change we all seek. These last several years have been hard on so many. But we should never lose hope. People working together can change the most awful things. It takes time, but history shows us that deep change is not only possible; it's the way the world works.
Q. Any book on human rights will raise contentious issues, and there's a lot of controversy about what is age-appropriate to have young students discuss. Why do you think it's important that young readers get an early engagement in these issues?
KIRK: I love writing for kids because they are not only ready for these stories; they are eager for them. They want to know how to make things better. One of the things that gives me the most hope is young people.
So many of them have absorbed positive changes, like accepting gender fluidity, fighting for progress on protecting our planet, and insisting on humane treatment for animals. These are some of the coming human rights battles that young people will win.
6. Finally, what do you hope the readers will do with what they have learned in this book?
KIRK: I think Catherine Coleman Flowers, one of my heroes, said it best. Born in one of the poorest places in America, Alabama's Lowndes County, she struggled to get an education. But her parents were civil rights leaders and taught her that fighting for rights is a central part of life.
Catherine can't NOT be engaged in whatever issue she's chosen. She says, "Choose a problem, decide what to focus on, and you will see results."
It's not necessary for one individual to try to right every wrong. Pick the wrong you see, think about how you can change it, and you will find that you have an impact. If all of us are engaged, the whole world changes for the better.