How to Pronounce a Colleague's Name Correctly
Learning how to correctly pronounce names goes a long way toward helping community members feel respected and valued
Growing up in eastern North Carolina in the 1980s, people would often mispronounce Angus Bowers' first name.  
The repeated mispronunciations when he was in elementary school often left him feeling embarrassed.
"For me, that was a lesson that I personally have a stake in this," said Bowers, now a linguist working as a communications consultant at the Pratt School of Engineering, who has led name pronunciation workshops in his role at Pratt.
According to a study by NameCoach, a software company that teaches people how to better pronounce names, 74 percent of people who completed the survey said they struggle with name pronunciation at work. People whose names have been mispronounced note they feel alienated and unimportant and, in some cases, discriminated against.
"We talk a lot in our work about creating a sense of belonging," said Kevin D'Arco, senior associate dean of International Students at Duke. "If you're blatantly disrespecting the pronunciation of a name and choosing to ignore that, that's something that's going to make people feel less welcome."
When it comes to name pronunciations, Ling Jin, assistant director of the International House,  includes a link in her email signature to an audio clip about how to say her name. She includes it as a resource so that people can hear the pronunciation of her name on their own time, recognizing anyone can struggle with pronouncing names.
"It's a challenge for everybody," said Jin, who grew up in Shanghai, China, and obtained her bachelor's degree in Hong Kong, where she lived and considers her second home. "There's so many names that I also don't know how to pronounce."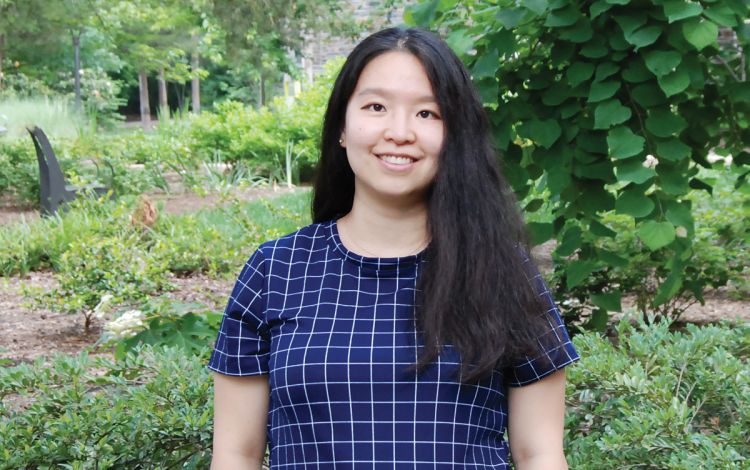 With many dialects, cultures, and diverse people on campus, the first step in learning how to pronounce names is to try your best by making an effort instead of shying away from saying the name at all. It's a small gesture that lets the other person know you care.
If you are unfamiliar with how to say that name, Jin suggested conducting a Google search of a  name and watching a video on how to pronounce the name ahead of time. If there's any doubt in the moment, Jin and D'Arco recommend asking during conversation how to pronounce the name. After hearing the name, D'Arco suggests repeating it back for confirmation. Asking for help is respectful and turns what could be an embarrassing moment into an opportunity to learn and improve.
"Turn it into a moment when they can teach and you can learn," said Bowers, of the Pratt School of Engineering. "A moment of sharing and building."
Duke community members can also turn to campus workshops to learn more about the phonetics of specific languages and cultures, including Chinese, Japanese, Indian and Latino names.
Among the resources, Bowers leads interactive workshops through the Pratt School of Engineering, and the International House offers trainings by request in name pronunciation for faculty, students and staff during the academic year to learn how to better communicate with people from different cultural, ethnic and national backgrounds.
Whether by making the effort or taking a workshop, learning to respect the names of others is one more way to build an inclusive community at Duke.
"Names are reflective of somebody's identity, somebody's culture and where they're from," D'Arco said. "There's a lot that goes into a name. There's family history, religious background, cultural background. There's a lot of richness behind a lot of names."
Send story ideas, shout-outs and photographs through our story idea form or write working@duke.edu.