Duke Helps Dancer Get Back Her Dancing Shoes
Meredith Zinnecker went from barely being able to walk to dancing in the Macy's Thanksgiving Day Parade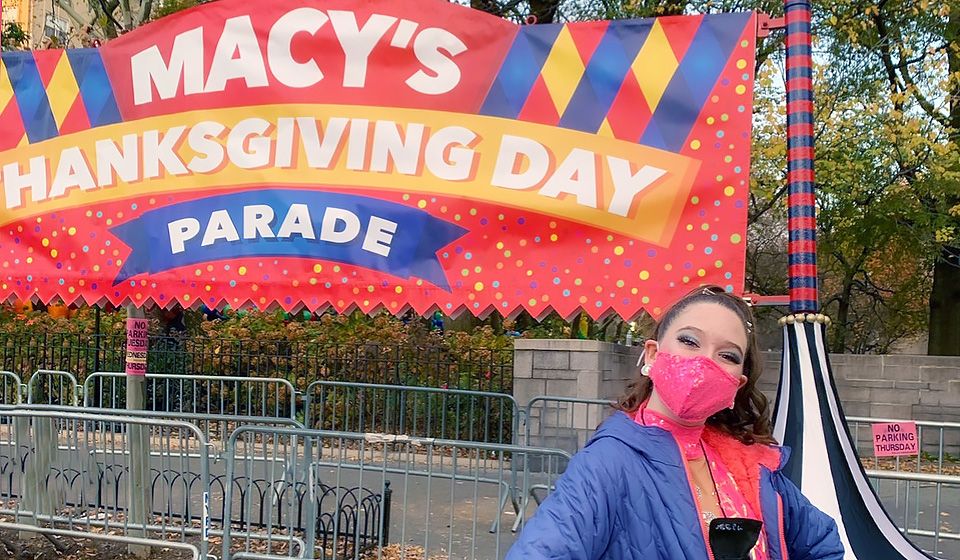 In the summer of 2019 Meredith Zinnecker was on what should have been an amazing family vacation in New York City. However, stabbing pain in her legs and back caused her to have trouble walking and eventually led the 11-year-old to require a wheelchair to get around the 9/11 Tribute Museum.
"After that trip, Meredith said she never wanted to go back to New York," said Meredith's mom Lisa Zinnecker. "That was sad because we are a musical family. We love the theatre, but Meredith had such a hard time that it was a really unpleasant memory."
Meredith had been seeing an orthopaedic specialist but her diagnosis kept changing and her symptoms were getting worse. She had tried physical therapy, lifts in her shoes and more to no avail. Around Christmas in 2019 while shopping with her mom and sister the pain became unbearable.
"I look over at Meredith and she is doubled over the shopping cart crying," said Lisa. "I knew it was really bad because she isn't much of a crier. I immediately called her pediatrician and she said to take her to Duke Orthopaedic Urgent Care."
Meredith was able to get an appointment the next day.
"We got right in, they took x-rays and within 15 minutes diagnosed her with spondylolisthesis, a condition where one of the vertebrae in your spine slips out of place onto one of the vertebrae below it." said Lisa. "We were so thankful to finally have an answer to what was wrong with her."
Meredith was referred to Robert Lark, MD, MS, Duke pediatric orthopaedic surgeon.
"It wasn't the worst case of spondylolisthesis I've seen but it was slipping rapidly and on its way to becoming severe," said Lark. "Her quality of life was deteriorating at just 13 years old."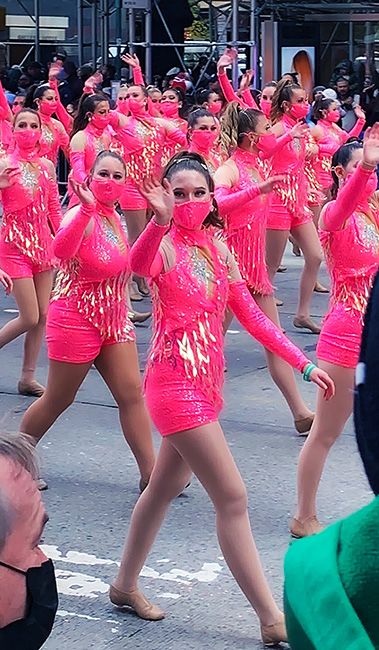 Meredith's surgery took place on February 12, 2020, at Duke University Hospital.
"Because of the complexity of her case it required tertiary, Duke-level expertise," said Lark. "Duke offers the breadth of knowledge, multidisciplinary teams, imaging and experienced subspecialists needed for these types of cases."
Meredith and her family felt supported by the entire care team after her surgery.
"After surgery, I was in a lot of pain but Dr. Lark was smiling and positive," said Meredith. "He continuously checked in and made sure I was ok. It made me feel like everything went well and there was light at the end of the tunnel."
"Every person that helped Meredith after surgery was great," said Lisa. "Meals, housekeeping, nurses, physical therapy, everyone was top notch."
Meredith is now doing better than ever. Once recovered, she started dancing again with Holly Springs School of Dance, something she previously had to stop because of her back pain.
This past Thanksgiving, Meredith danced in the Macy's Thanksgiving Day Parade with her dance studio.
"It was a real full circle moment," said Lisa. "She went from barely being able to walk and never wanting to come back to New York City to dancing in the Thanksgiving Day parade on a six-mile-long route. She is now living her best life and couldn't do any of it without Dr. Lark."
When asked how she is doing now Meredith's reply was simple. "I'm thriving."