Duke's Andrew Liu Awarded Udall Scholarship
Award recognizes students who have demonstrated a commitment to careers in the environment, Native health care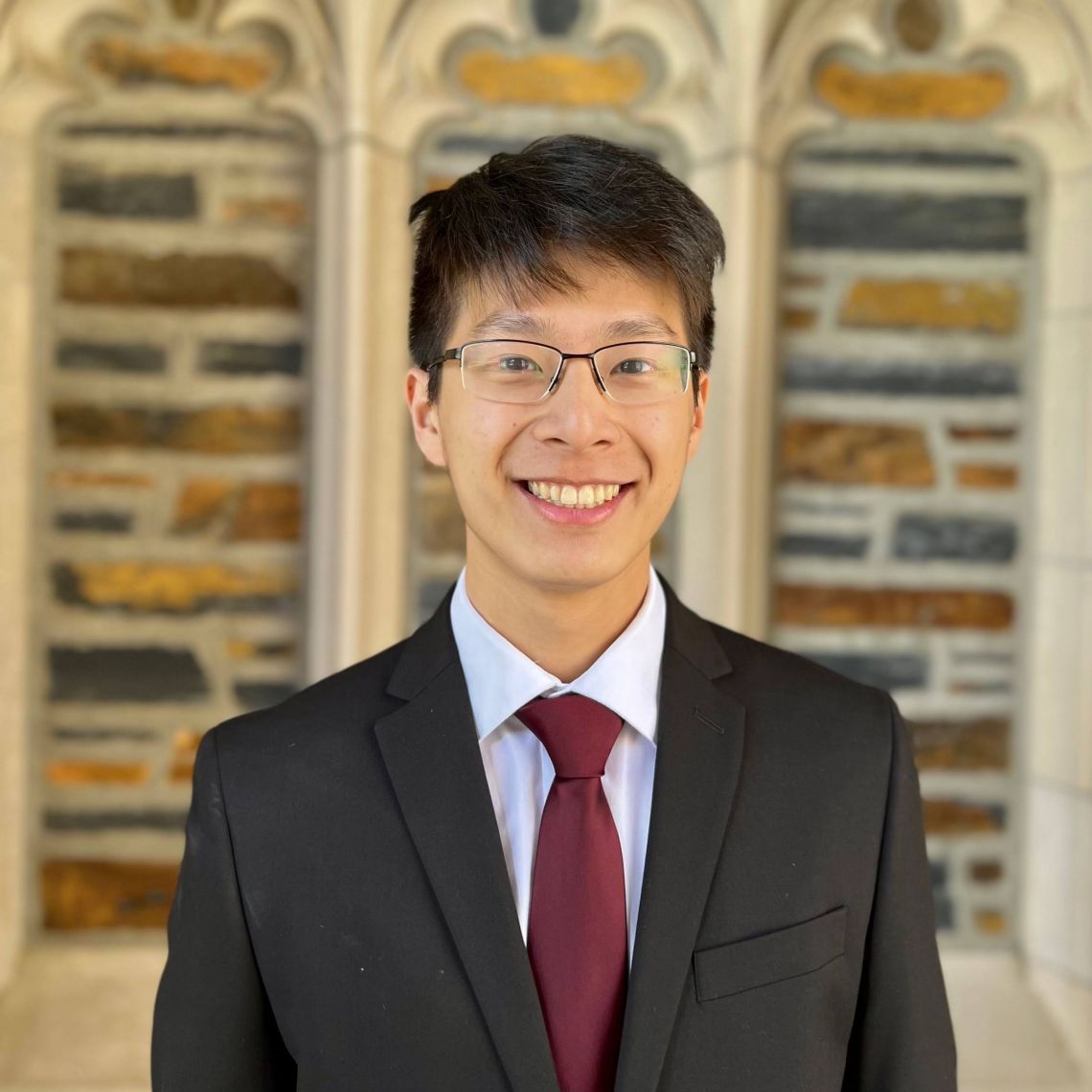 DURHAM, N.C. -- Duke University student Andrew Liu has received the Udall Scholarship, which recognizes students who have demonstrated a commitment to careers in the environment, Native health care, or tribal public policy. 
Liu, a rising senior from Missouri City, Texas, was chosen to receive the scholarship based on his work with environmental issues. Liu is one of 55 scholars chosen nationwide.
Liu is a mechanical engineering and computer science double major who is passionate about advocating for and developing clean forms of energy. He is a Pratt Fellow, an undergraduate student researcher with Bass Connections and a Huang Fellow. Liu was also recently named a Nakayama Public Service Scholar.
He has served as an undergraduate teaching assistant in the computer science department and is the president of internal operations for Duke Conservation Tech. Liu also is involved in STEM Connect, which strives to inspire students from Durham in learning STEM and DUKE ASL, where members learn sign language as well as about the deaf community.
Liu plans to pursue a Ph.D. in materials science with a focus on developing clean energy systems.
A 20-member independent review committee selected this year's group of Udall Scholars on the basis of their commitment to careers in the environment, Native health care or tribal public policy; leadership potential; record of public service; and academic achievement. The review committee also awarded 55 honorable mentions, which included Duke rising seniors Ariella Chukwuma, Gianni Lacey-Howard and Robert Phillips.
Duke students and alumni can receive support for opportunities like the Udall Scholarship from the Nationally Competitive Scholarships team at the Office of University Scholars and Fellows. For more information on the Udall Scholarship, visit www.udall.gov.