Said@Duke: Author Min Jin Lee on 'Family, Community and the Bonds That Make Us'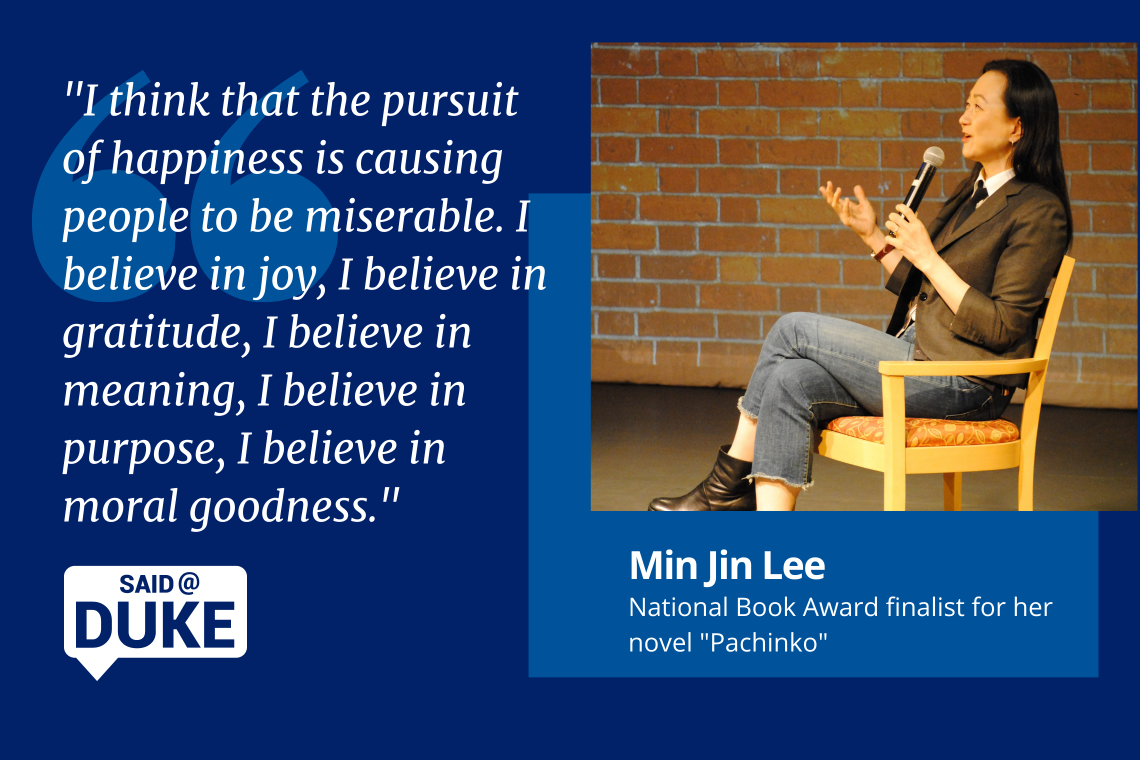 Min Jin Lee, a bestselling author and National Book Award finalist for her novel "Pachinko," recently spoke at an event sponsored by the Kenan Institute for Ethics. Lee writes about generations of families struggling to make their way in the world as part of the Korean diaspora, exploring themes of race, class, gender, immigration, colonialism and religion. Duke history professor Adriane Lentz-Smith interviewed Lee.
Click here to view more posts from the Said@Duke series.