Blue Devil of the Week: From Security Officer to Community Builder
With a selfless approach, Ruby Thompkins helps Duke Police and Durham community move forward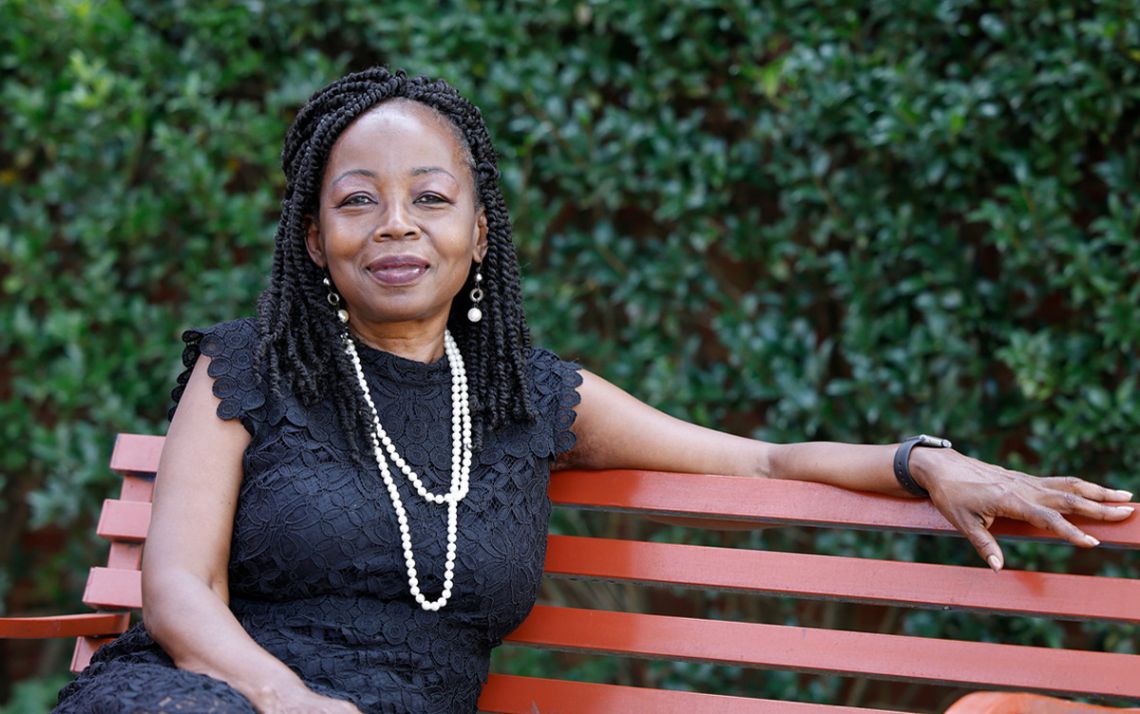 Name: Ruby Thompkins
Position: Senior Administrative Assistant, Duke University Police
Years at Duke: 42
What she does at Duke: When Ruby Thompkins joined the Duke University Police Department staff in 1979 as a security officer serving Duke University Hospital, she spent her days taking employee ID photos in Baker House and helping manage the flow of construction workers who were building what would become Duke North. 
Now, while working closely with department leaders, she's an important part of the close-knit culture of the police department.
In the mid-1980s, Thompkins moved into and administrative role with the department. Once there, she worked closely with victims of sexual assault and domestic violence, earning the respect of colleagues and a reputation for being empathetic, resourceful and dedicated.
In her current role, Thompkins works on key department initiatives such as helping to craft a plan for how the police department will implement the recommendations drawn from the 2020 Diversity, Equity and inclusion Climate Survey.
She also handles administrative duties for department leaders, oversees the department's internship programs and helps organize events, including a recent team-building campus scavenger hunt. 
"I try to treat people the way I'd want to be treated," Thompkins said. "And I use that approach for everything I get assigned. I want to do the right thing and take care of our people."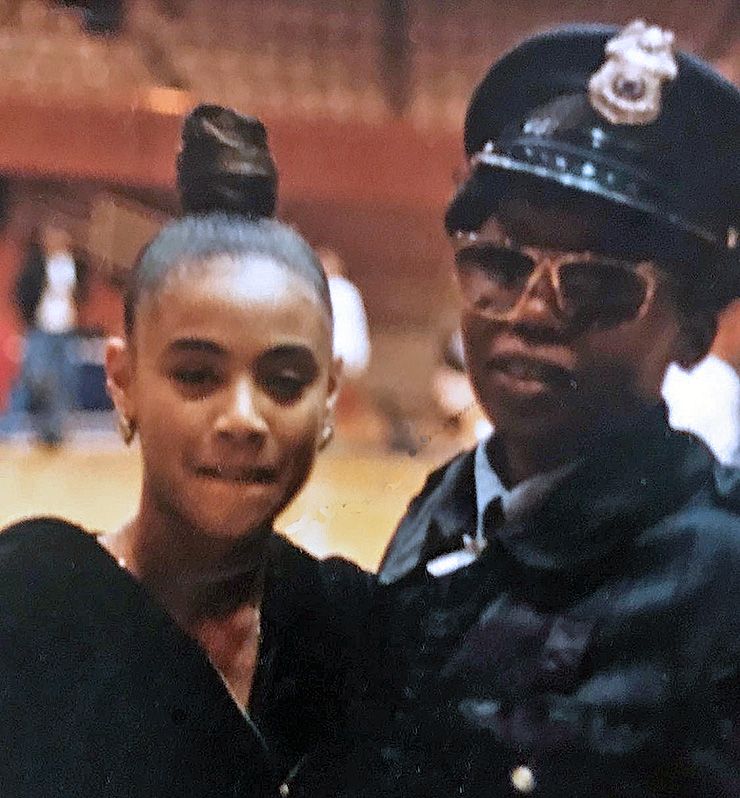 What she loves about Duke: During her four decades working in the Duke University Police Department, Thompkins has seen how close-knit the department is. In addition to providing her with professional development opportunities and strong mentors during her career, members of the department were there for her, offering plenty of support and compassion as she dealt with a divorce and raised her two daughters by herself.
"It's been a good place to work, particularly for me," Thompkins said. "One of the things I love about the department is that it's a family environment. When the chips fall here, we all pull up our sleeves and work together. And they've always been supportive of me. When I hear about people leaving, I always think, the grass isn't always greener. … my family is the most important thing in my life. And the best thing about working at Duke is that it's a supportive environment."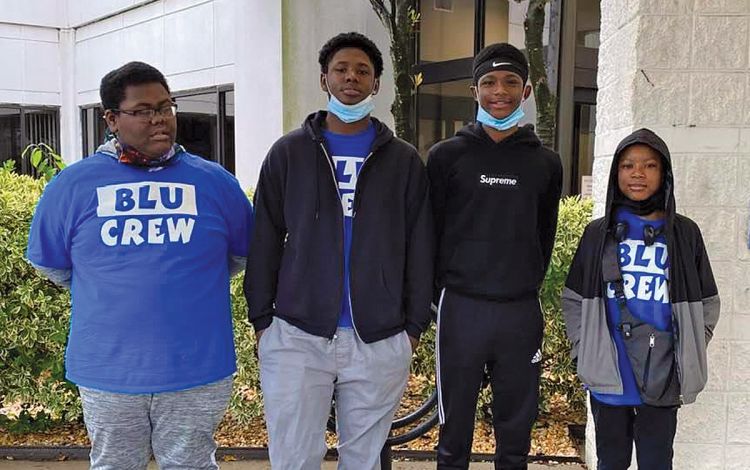 When she's not working, she likes to: Thompkins spends much of her free time volunteering through her church, Durham's Peace Missionary Baptist, or with the Nativity School, an independent, tuition-free middle school for boys from low-income backgrounds, where she is on the Board of Trustees. 
Prior to the pandemic, Thompkins and some friends organized monthly birthday celebrations for families staying in a Durham shelter. And she also serves as an advisor to the Blu Crew, group of service-oriented boys organized by her grandson, Messiah Brandon, which leads its own volunteer projects.
Her work at Duke and in the community led to Thompkins being honored with Duke University Chapel's Humanitarian Award in October of 2021. 
"I was surprised, it was very special," Thompkins said of the award. "Working with the young men of Durham has always been very special to me."
Best advice she gives: Thompkins said that while it's important to speak up for what you believe in, when it comes to fighting for change, you'll be more effective when you are able to focus your energy on a cause that speaks to you. She said this concept was in her mind when she would speak up on behalf of victims of sexual assault or domestic violence during investigations, which were battles worth fighting.
"That's just something that's always been my philosophy," Thompkins said. "You can get upset about pretty much everything if your mind allows you to. But is it really worth all of that energy? There's always something else that's more important to put your energy into. It's important to fight your battles when it's about something more than you. You don't just want to change something for you, it should change something for more than you."
Something most people don't know about her: In the past year, Thompkins has taken an interest in the financial markets, learning about stock options and how to trade them. While she said it's a fun hobby – and she's enjoyed making a few extra bucks – she's also realized that it's important for everyone to learn about how financial markets and investing works.
"I feel like our community has been so deprived of financial literacy," Thompkins said. "If I knew half of what I've learned in these last few months, about finance and generational wealth, my life would be so different."
Most memorable day at work: When big moments arrive, Thompkins said the team-first approach of the Duke Police force shines through. One of her favorite examples came in 1991, when the Duke men's basketball team claimed its first NCAA championship after beating Kansas. Thompkins recalls Duke Police calling the department to campus to help monitor the resulting celebration. She remembers an enormous crowd of revelers gathering around a bonfire in West Campus. And as the night wound down, she ensured students got back to residence halls safely.
"We were all out there," Thompkins recalled.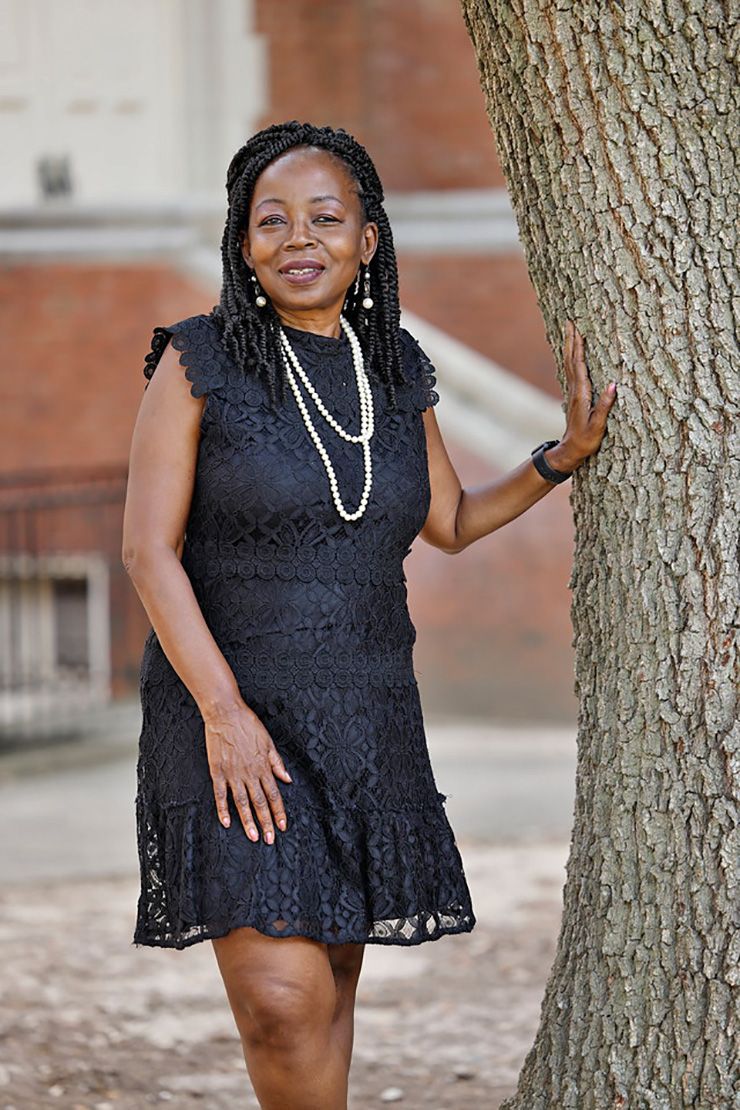 Lesson learned during the pandemic: Between work, family and volunteering, Thompkins has plenty to fill her days. But after two stressful years of the COVID-19 pandemic, Thompkins has gained a new appreciation for finding time for quiet.
"Sometimes, it's OK to sit and be quiet, to meditate and just think about what makes you grateful," Thompkins said. "Sometimes we are so busy and involved. We're trying to go here and there. But sometimes we need to just sit back and reflect and be appreciative of life."
Is there a colleague at Duke who has an intriguing job or goes above and beyond to make a difference? Nominate that person for Blue Devil of the Week.