2022 Commencement Speaker, Honorary Degree Recipients
Meet this year's commencement speaker and the individuals being recognized for their outstanding accomplishments and service to the world
Duke University will welcome General Motors CEO Mary Barra as commencement speaker and honor four honorary degree recipients at its commencement exercises on Sunday, May 8, in Wallace Wade Stadium, President Vincent Price announced Tuesday. The ceremony begins at 9 a.m. and is open to the public.
This year's group of honorary degree recipients includes individuals whose career paths took surprising turns, including a medical missionary, a scientist turned entrepreneur, a former NASA engineer who led the Girl Scouts and a Nigerian economist who is working to improve lives across Africa.   
Barra received an honorary degree from Duke in 2018 and is a member of the university's board of trustees. Barra is the first woman to lead a major auto company. She was elected chair of the GM board of directors in 2016, two years after becoming CEO. 
General Motors' vision is a world with zero crashes, zero emissions and zero congestion, and as CEO, her focus is on advancing an all-electric future that is inclusive and accessible to all. 
Barra has been ranked atop the lists of the "Most Powerful Women in Business" published by both Forbes and Fortune magazines. She was ninth on Fortune's list of the "World's 50 Greatest Leaders" in 2020 and was listed as one of the world's 100 most influential people by TIME magazine in 2021. 
Barra began her career with GM in 1980, inspecting hoods and fender panels at the Pontiac Motor Division as a co-op student at the former General Motors Institute (now Kettering University). Before becoming CEO, she led GM's global product development, purchasing and supply chain, global human resources, and global manufacturing engineering organizations in varying roles.
"Mary Barra models the type of business leadership needed today. She combines an acute intellect with the ability to bring out the best in others through her considerable emotional intelligence and decency," said Bill Boulding, dean of Duke's Fuqua School of Business. 
"She genuinely cares about others and takes seriously her responsibility to use business as a positive force for change," said Boulding. "I'm thrilled Duke's graduates will get to hear from Mary at such a pivotal time, as they consider how they will make a difference in the world."
"I am thrilled to welcome Mary Barra and to honor these extraordinary leaders at Commencement in May," said President Price. "They have made contributions in a diverse range of fields that have transformed countless lives, and I know that they will inspire our graduates to pursue careers of principle and purpose."
Meet Duke's 2022 honorary degree recipients below.
Sylvia Acevedo
DOCTOR OF SCIENCE
Nonprofit leader and rocket scientist Sylvia Acevedo currently serves on the board of Qualcomm, a global leader in software, semiconductors and wireless technology. Prior to her arrival at Qualcomm, Acevedo served as CEO of Girl Scouts of the USA.  Acevedo began her career as a rocket scientist at NASA and  worked on two space missions, Solar Probe and Voyager 2.
In her career, Acevedo held executive positions at Apple, Dell and IBM. In 2010, she was appointed by President Barack Obama to chair the White House Initiative for Educational Excellence for Hispanics in Early Childhood. The same year, the Government of Mexico awarded Acevedo its highest civil rights award, the Ohtli, for her role in increasing the involvement of Hispanic and underserved families in education throughout the United States. 
At Girl Scouts of the USA, Acevedo worked to close the gender gap in technology by introducing girls to STEM experiences in grades K-12 in rural, urban and suburban communities.  Under her leadership, 146 new badges were created. As a result, more than 1.5 million girls now have relevant skills in cybersecurity, automotive engineering, entrepreneurship, coding, robotics and leadership.
Acevedo holds a bachelor's degree with honors in industrial engineering from New Mexico State University. She also holds a graduate degree in engineering from Stanford University -  one of the first Hispanic graduates to do so. Acevedo is a recipient of The Institute of Industrial Engineering and Systems Engineering Captain of Industry Leadership Award.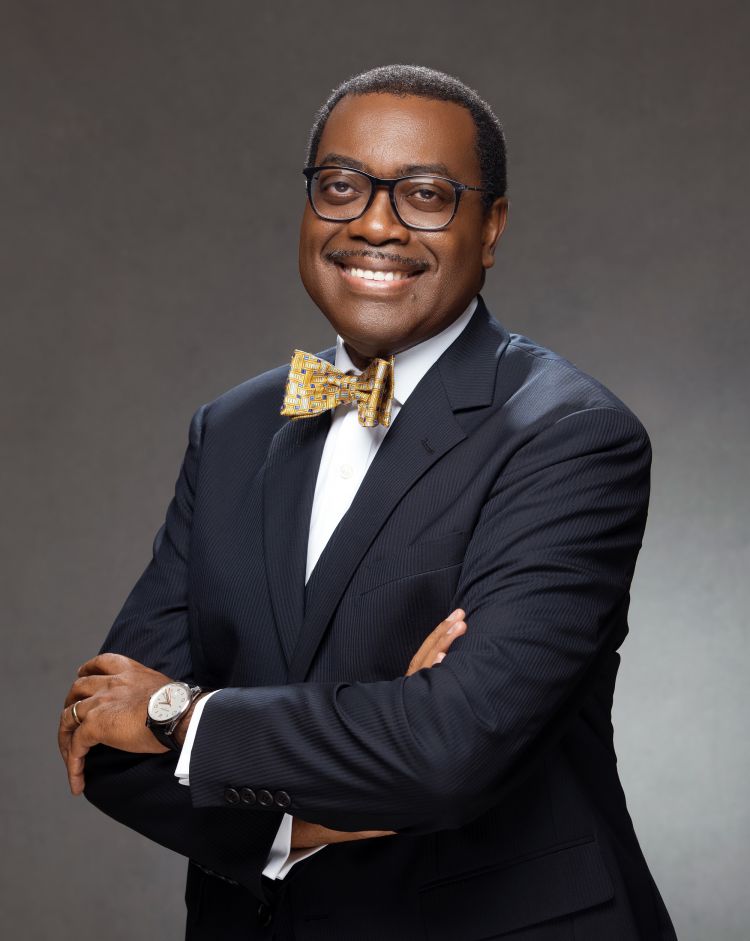 Akinwumi A. Adesina
DOCTOR OF HUMANE LETTERS
Development economist Akinwumi A. Adesina is a globally renowned development economist and agricultural development expert with more than 30 years of international experience. He is the 8th elected president of the African Development Bank Group — Africa's premier financial institution.
A strategy Adesina launched called the High 5s has impacted the lives of 335 million Africans by focusing on improvements in energy access, industrialization, food security and other areas. He serves globally as one of the commissioners for the Global Climate Commission, co-chaired by Bill Gates and former UN Secretary-General Ban Ki-moon, to tackle global climate change, and as one of 23 global leaders on a UN effort to help end hunger and malnutrition. He is the recipient of the 2017 World Food Prize. Under his leadership, the African Development Bank Group was named the Best Multilateral Financial Institution in the world in 2021.
Adesina holds a bachelor's degree in agricultural economics from the University of Ife (now Obafemi Awolowo University) in Nigeria and a master's degree and Ph.D. in agricultural economics from Purdue University.
Patrick O. Brown 
DOCTOR OF SCIENCE 
Patrick Brown is founder and Chief Visionary Officer of Impossible Foods, which makes meat and dairy products from plants. While on his sabbatical from Stanford University, Brown had the idea to use his training and experience in biochemistry to create nutritious food that would be better for the environment and could feed a growing global population
Prior to founding Impossible Foods, Brown was a professor of biochemistry at Stanford University School of Medicine, where he and his colleagues developed DNA microarrays – a new technology that made it possible to monitor the activity of all the genes in a genome. He also pioneered the use of gene expression patterns to classify cancers and improve prediction of their clinical course.
Brown received his bachelor's degree, medical degree and Ph.D. in biochemistry at the University of Chicago. He is a member of the National Academy of Sciences and the Institute of Medicine and a recipient of the American Cancer Society Medal of Honor.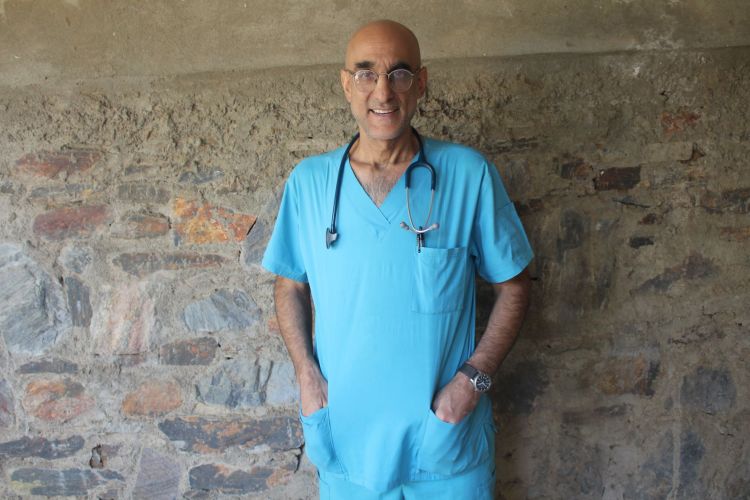 Thomas G. Catena 
DOCTOR OF SCIENCE 
Tom Catena is the medical director and sole surgeon at Mother of Mercy Hospital in the Nuba Mountains of central Sudan — the only referral and surgical hospital in an area with a population over a million people.
When civil war broke out in 2011 and the hospital was bombed, Catena refused to leave, contending that doing so would be like saying his life is more important than the lives of his patients, which he did not accept.
Catena earned his undergraduate degree from Brown University, where he was a nose guard on the football team, and his medical degree from the Duke University School of Medicine in 1992.
He is a recipient of the Duke University Medical Alumni Distinguished Alumni Award and has been named as one of TIME magazine's 100 most influential people. Catena gave the inaugural Catena Lecture at Duke Divinity School in 2019.