Fostering the Advancement of Black Faculty
Duke's 'Black Think Tank' gives faculty a forum to build connections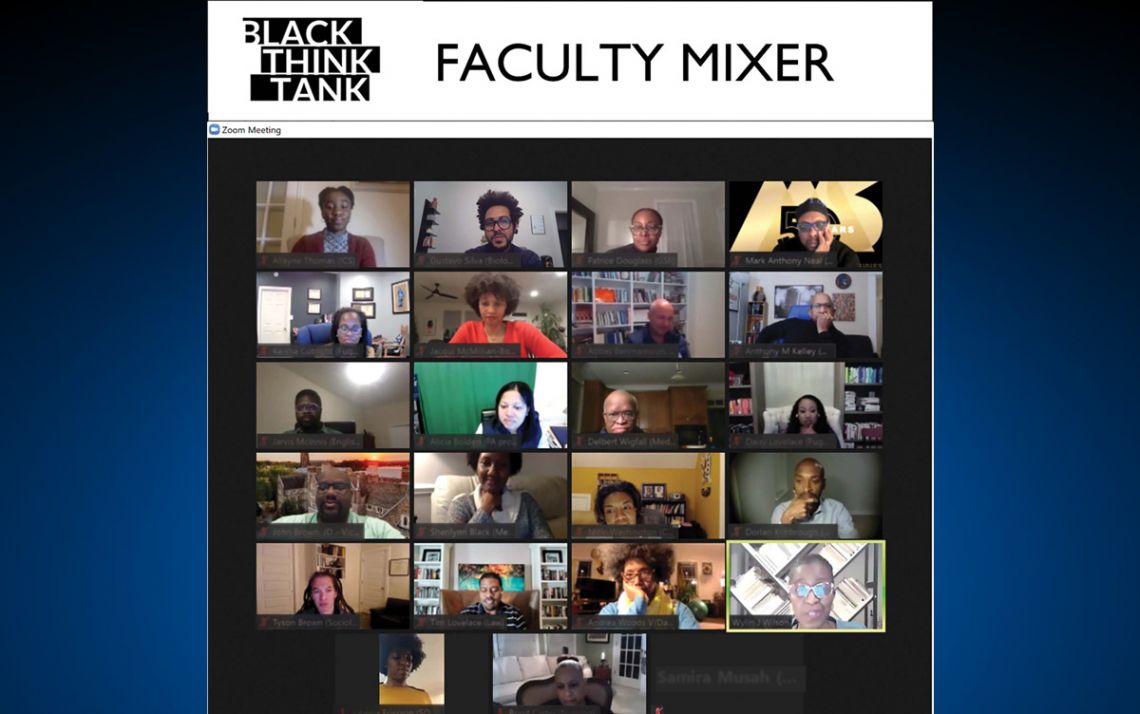 In 2017, Duke University commemorated 50 years of Black faculty scholarship with a series of lectures. These events gave Gustavo Silva, who had just joined Duke as an assistant professor of Biology, a chance to connect with fellow Black faculty members across campus.
"These people became personal friends, colleagues, mentors and people that I interact with a lot," Silva said. 
Grateful for a chance to build a network, Silva recognized that there were likely other Black scholars at Duke still looking to create a network. And he felt they shouldn't have to wait for a big anniversary celebration to do it.
That's why Silva and Assistant Professor of English Jarvis McInnis created the Black Think Tank, a platform to help Duke's Black faculty scholars collaborate, connect and support efforts to hire, retain, promote, and advance Black colleagues.
"Our goal was not to create a community, we knew there was one here," Silva said. "What we wanted to do was facilitate connections within that community, especially for those who come after us."
Three years since its creation with a seed grant from the Office for Faculty Advancement, the Black Think Tank has grown into a valuable resource for the Black community at Duke.
Assisted by then-Duke student Allayne Thomas, the group developed a website, newsletters, and social media feeds to share updates, interviews and information on resources and events involving Black faculty. 
The group organized virtual workshops and has hosted once-a-semester mixers – which went virtual during the pandemic – allowing Black faculty members to catch up on what they're working on, or simply chat. When in-person events return, the group plans to organize more opportunities.
Vice Provost for Faculty Advancement Abbas Benmamoun said that as Duke works to become a more inclusive institution, the ability of entities such as the Black Think Tank to provide an encouraging community for Black faculty members will be crucial. 
While the university has increased its hiring of Black faculty members – the total of non-medical faculty went from 67 in Fall 2017 to 90 in Fall 2021 – there is still work to be done. According to Duke's campus climate survey released in November 2021, 10 percent of Black faculty members said they were satisfied with the racial or ethnic diversity of Duke's faculty.
"What I really appreciate about initiatives like this is that, when a faculty member says 'I want to do my part here to build the sense of community,' that tells me that these faculty feel confident that Duke is a place where we can make progress on these challenges," Benmamoun said. "I want people to feel like they have ownership of this place and that they can shape it." 
Send story ideas, shout-outs and photographs through our story idea form or write working@duke.edu.