Duke Offers Regular Admission to 2,230 Students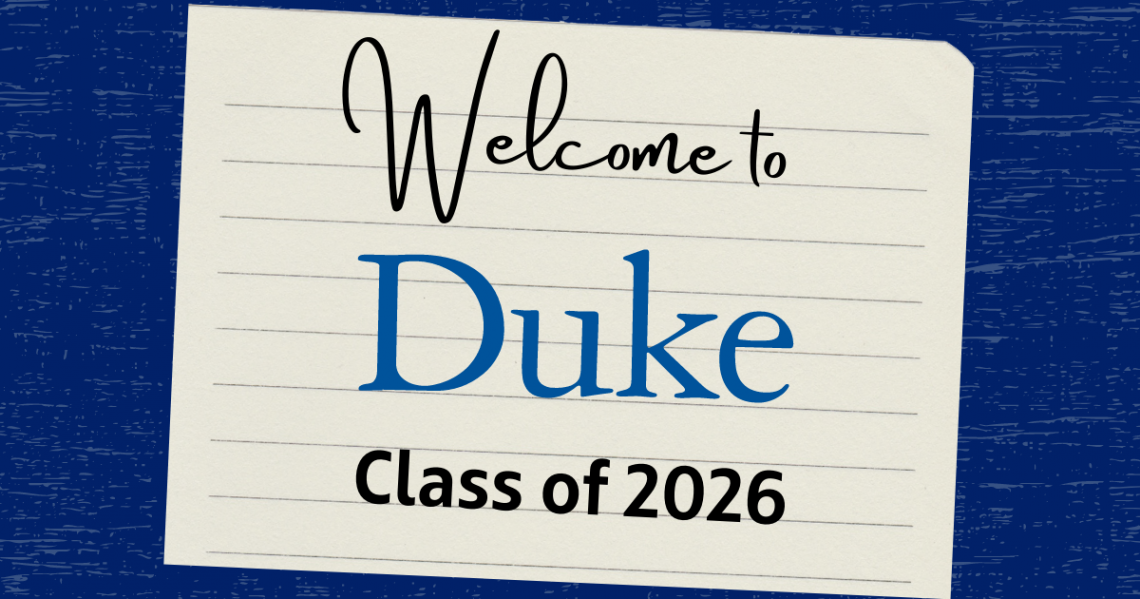 The last day of March was also the first day for about 2,200 applicants from across the globe to learn they have been accepted to Duke University.
Just over 50,000 students applied for admission this year, the most ever. With the 855 students accepted in December as Early Decision applicants, a total of 3,085 have been invited to join the Class of 2026.
Applicants were notified starting at 7 p.m. Thursday.
Duke received 50,002 applications for undergraduate admissions this year, up about 1 percent over last year's pool, which saw the largest year-to-year increase in the school's history.
Of those, 45,941 applied under Duke's Regular Decision program, up from 44,133 last year. Among the Regular Decision applicant pool, 2,120 students -- 4.6 percent -- will receive a notice of acceptance.
Another 110 students who applied Early Decision and whose decisions were deferred to March will also learn they have been admitted.
Students have until May 2 to make their final decision.
"This will be an exceptional entering class," said Christoph Guttentag, dean of undergraduate admissions. "We noticed in particular their commitment to their communities and to the environment. I think Duke will gain a particularly engaged, active and diverse group of students."
Guttentag said he is especially proud of the work of admissions staff this year.
"This was an exceptionally challenging year for us," he said. "We received 1,500 more Regular Decision applications than last year and had to adjust to the departures of two staff members during the reading process. The admissions staff responded with creativity, energy and outstanding effort."
For U.S. citizens, permanent residents and undocumented students, Duke's admissions policy is "need blind," which means applicants are accepted regardless of their ability to pay. Duke will meet 100 percent of demonstrated financial need for all admitted students requiring aid.
In the current academic year, Duke expects to provide about $134 million in need-based financial aid to support undergraduate students. The average grant offer is more than $54,000 per year for aid applicants.
All applicants can receive their decisions online, and admitted students will receive mailed letters. Students can reply online to offers of admission or to be placed on the waiting list.
All students admitted under Early and Regular Decision are invited to attend Blue Devil Days in April.