Two Duke Researchers Named Sloan Fellows
Two-year recognition is for rising stars in STEM fields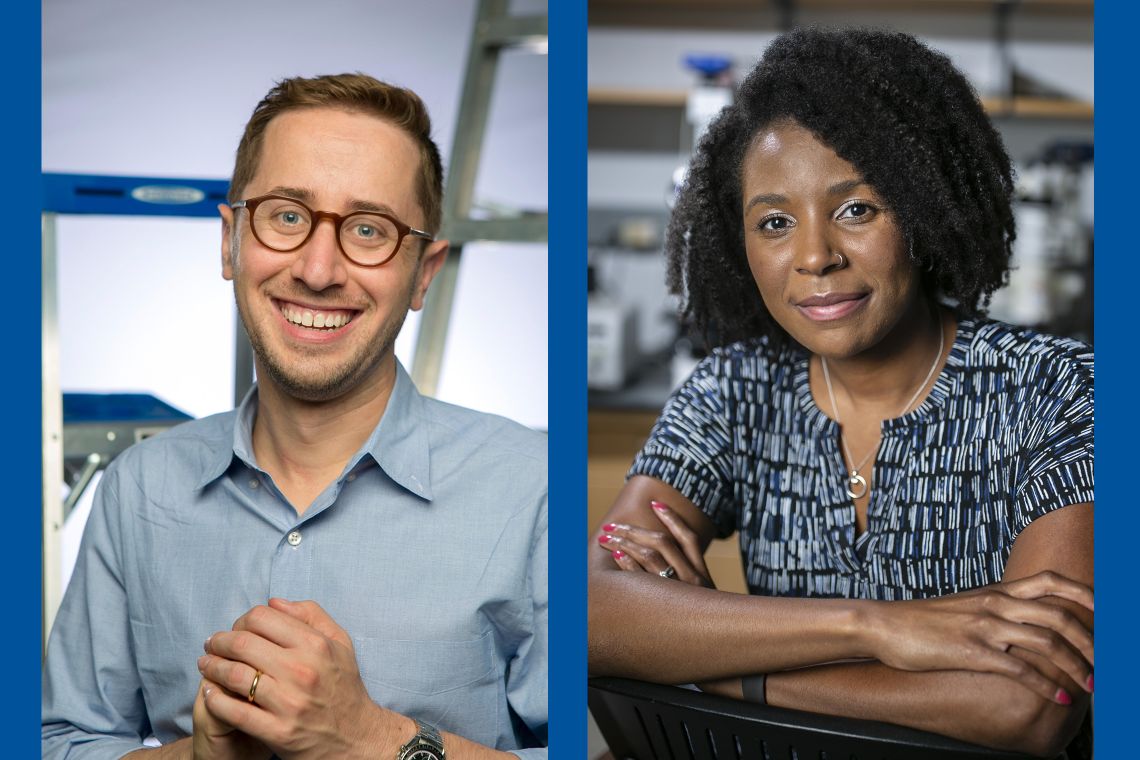 DURHAM, N.C. -- Two junior members of the Duke faculty have been named Sloan Research fellows for 2022.
Chantell Evans, an assistant professor of Cell Biology in the School of Medicine, and Daniel Scolnic, an assistant professor of physics in Trinity Arts & Sciences, are among 118 early-career researchers selected by the Alfred P. Sloan Foundation for the fellowships.
Awarded annually since 1955, the fellowships honor extraordinary U.S. and Canadian researchers whose creativity, innovation, and research accomplishments make them stand out as the next generation of leaders. The two-year fellowship is a $75,000 award to advance the scholar's research.
Evans, who joined the faculty in 2021, is a neurobiologist who studies the energy-supplying mitochondria of nerve cells and their possible role in neurodegenerative disorders like Parkinson's and Alzheimer's.
Scolnic, who arrived in 2019 as part of a new focus on astrophysics at Duke, is a cosmologist trying to measure how fast the universe is expanding.
"Today's Sloan Research Fellows represent the scientific leaders of tomorrow," says Adam F. Falk, president of the Alfred P. Sloan Foundation. "As formidable young scholars, they are already shaping the research agenda within their respective fields—and their trailblazing won't end here."
For five of the past six years, the recipients of the Nobel Prize in Physics have included former Sloan Fellows. In all, 53 Fellows have received a Nobel Prize in their respective field, 17 have won the Fields Medal in mathematics, 69 have received the National Medal of Science, and 22 have won the John Bates Clark Medal in economics.