Said@Duke: Andrew Leon Hanna T'14 Shares Refugee Stories From His New Book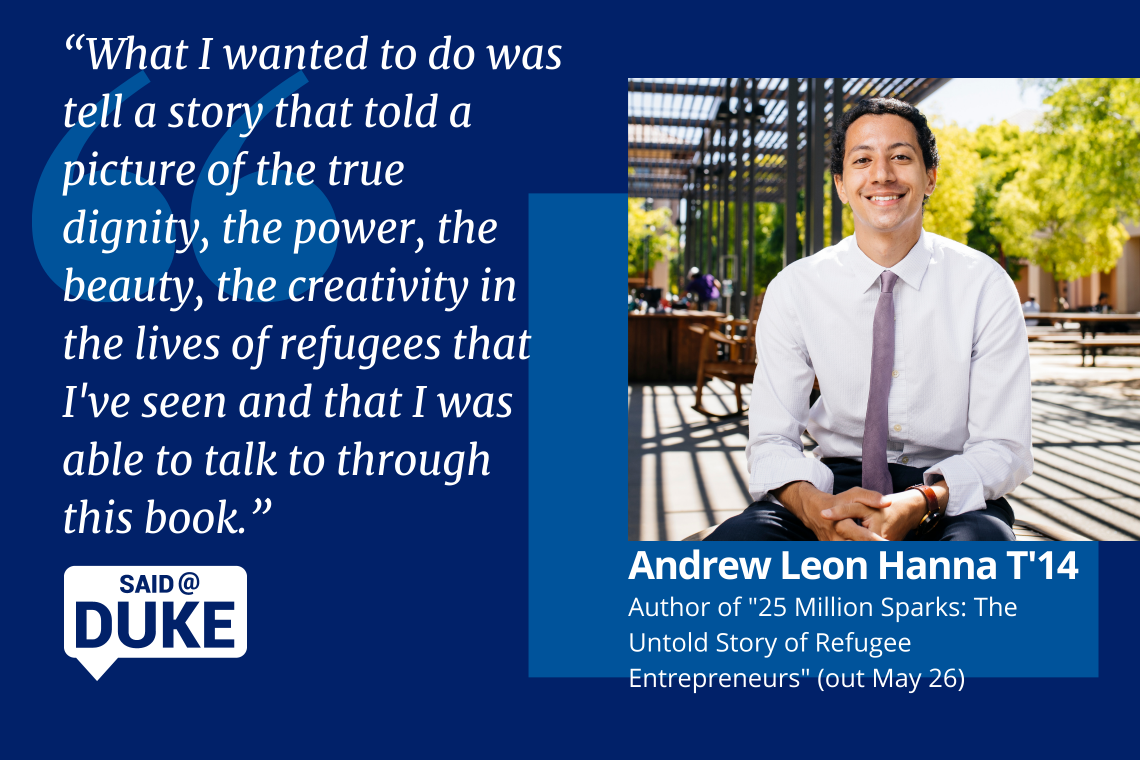 Andrew Leon Hanna is a first-generation Egyptian-American lawyer, entrepreneur and author. He is co-founder and CEO of DreamxAmerica, a Knight-Hennessy Scholar, and Siebel Scholar at Stanford Graduate School of Business. Hanna has been named to the Forbes 30 Under 30 list and graduated with honors from Harvard Law School, where he was an editor of the Harvard Law Review. At Duke, where he graduated with the highest distinction in public policy, he was senior class president, a Robertson Scholar and winner of the Terry Sanford Leadership Award.
His talk on Thursday was organized by the Duke University Center for International and Global Studies and co-sponsored by the Sanford School of Public Policy.
Click here to view more posts from the Said@Duke series.