Duke Senior Awarded Gates Cambridge Scholarship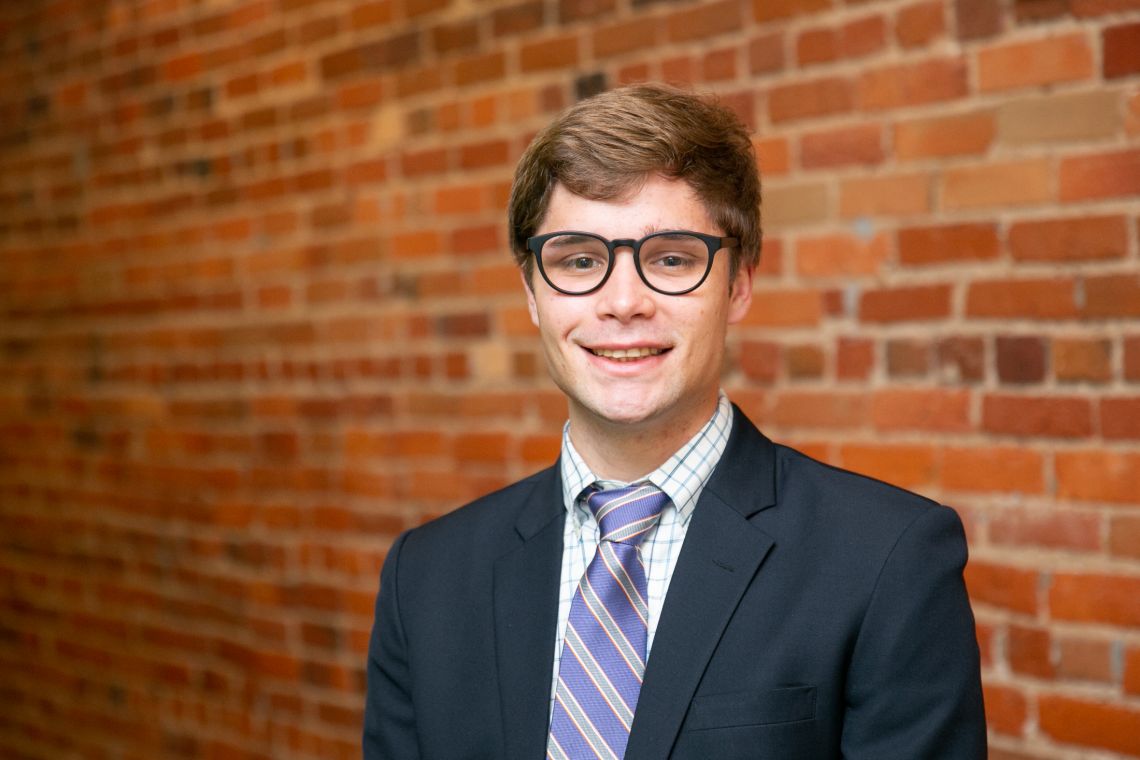 Ayden Case, a Duke senior from Knoxville, Tennessee, has been awarded the prestigious Gates Cambridge scholarship.
The scholarship covers a student's tuition and living expenses while completing a graduate degree at the University of Cambridge in England. At Cambridge, Case will investigate the role of regulatory T cells in heart disease as part of a Ph.D. in Medicine before returning to the United States to attend medical school.
The Gates Cambridge Scholarship program began in 2000 with a grant of $210 million from the Bill and Melinda Gates Foundation. The scholarships enable students from around the world to pursue a full-time postgraduate degree in the subject of their choosing. Scholars are chosen on the basis of their intellect, leadership potential, commitment to improving the lives of others and reasons for course choice at Cambridge.
Case will graduate in May 2022 with a degree in chemistry and a concentration in pharmacology. While at Duke he has participated extensively in basic science and clinical research, pursuing his goal of becoming a physician-scientist. 
Much of Case's research has focused on immunology and epidemiology. At Duke he participated in the biomedical engineering lab of former Pratt School of Engineering dean Ravi Bellamkonda, studying numerous issues relating to immune responses to glioblastoma. 
During his time in Bellamkonda's lab, Case led multiple investigations and is the primary author on two forthcoming articles. After Bellamkonda left Duke, Case transferred to Duke professor Kent Weinhold's lab to continue his research on immunologic signatures, focusing on various cancers and heart transplantation procedures. 
Case has also worked with Dr. Albert Wu of Stanford University, where he studied immunologic responses in eye diseases and disparities in ophthalmic interventions across various racial and ethnic groups. Case's clinical research at Duke, under the direction of Dr. Thorsten Seyler, has also focused on these disparities in health care access and quality in the context of orthopedics. 
He is also an emergency medical technician and has served as a hospice volunteer. Case has taught a house course at Duke, "The Science and Social Impact of Emerging Medical Technologies," while also serving as vice president for the Duke Native American Student Alliance. Previously Case spent a summer in Vietnam with the Duke Engage program.