Vigilance Needed for COVID to Move From Pandemic to Endemic, Experts Say
DURHAM, N.C. -- COVID-19 may soon evolve from a chaotic and unpredictable pandemic to a more manageable endemic, but will remain dangerous and require people to remain vigilant, safe and responsible, three Duke experts said Monday.
People must continue to embrace vaccines, masking, distancing and other smart behaviors while also understanding the global reach of the virus, experts said during a virtual media briefing with journalists. Watch the briefing on YouTube.
Here are excerpts from the conversation:
DR. JONATHAN QUICK, EPIDEMICS EXPERT
On COVID-19 moving to endemic phase
"The last two years have been stunning as we've seen this progression of variants."
"The good news is an increasing population immunity from vaccines and natural infection are protecting more and more people around the globe. And new therapeutics are opening windows for treatment."
"We have the tools to stop COVID-19 as a global pandemic. We need to be really clear. The tools that have been developed are incredible. What this new normal looks like, and how quickly we get there, will basically depend on two things: One is what the virus does – and so far it has been predictably unpredictable, and what humans do. What government leaders do, what public health officials do, what we continue to do in the scientific and development community, and what the public does. We're already on the path with the tools we have."
"We need to be aggressively persistent and make sure we keep on this trajectory."
"The movement from the original strain to alpha to delta to omicron basically was predictable. The virus' sole purpose in life is to go forth and multiply. This is a continuing game of King of the Mountain. Omicron chased delta away because it was more contagious. As Darwin said, survival of the fittest, not necessarily the strongest."
"The move to deadliness is a bit more random. It's a genetic roulette. We were lucky with omicron. But as long as we have the extent of viral activity around that we have, the more contagious variant is going to rule. But what would be really unfortunate is … if we had a variant that combines both the contagiousness of omicron and deadliness of delta. So endemic is getting us back to a manageable level. But we've got to move quickly."
On what an endemic phase looks like
"It's pretty clear that human behavior is seasonal. It's still unclear whether COVID itself is going to turn into something seasonal. That's something to keep our eyes on. The key thing is a level of immunity where basically we can go about our daily lives."
"If we think back to where we were last June, the virus was still around, but we were cautious about where we went but we were able to live more normally. That's the level that we're aiming for."
"What we can't do is drop back into complacency and say, 'Oh, the war is won.' This has been too mercurial a virus for that to happen."
On an 'early warning system' for managing endemic phase
"The reality is that we still don't have a clear sense of the durability of the vaccines we have. If people are hoping that once omicron, as it appears to be doing, drops off and comes back to the relatively low level we were six months ago, there's going to be a tendency to say, 'OK, let's back off.' But given our evolving knowledge about the durability of the vaccines we have and given our need to really make a much more concerted effort towards new vaccines that cover a wider range of coronaviruses, we need to stay on the alert. It would be six-to-12 months before I would be comfortable saying we may be out of the woods."
"We need ongoing surveillance. We really need much more systematic global testing to monitor. And have to have public health officials with a better sense of how to respond. Because you can't catch up. We've seen over and over again, states and countries that say, 'Well, let's see how it goes.' No. You don't get a do-over once you let it get ahead."
"It's in some ways analogous to weather prediction. We have reduced weather-related deaths by 95 percent over the last five decades by being able to pick up the warnings. Now, when there's a hurricane coming … most people will change their behavior appropriately. That's what we need to do. When you're in the middle of a hurricane, you're not going to say, 'We're going to keep the schools in session.' And when gets really bad, you evacuate."
On global vaccine quality inequity
"The array of vaccines that we have is not what we need to get us to an endemic phase. The efficacy varies a lot among the different vaccines."
"We're not going to be able to maintain vaccination protection or even for the highest risk populations worldwide if we have to have to have a booster every six or even 12 months."
"Vaccine development up to now has been driven very quickly and effectively by a competitive approach. Now we really need an approach to get the best possible vaccine."
"We're going someplace where no public health program has gone before with the level of vaccination that's needed. We need to look at the supply chains. One of the things that has helped us here in the U.S. to overcome the level of vaccine hesitancy we have, is to take an 'all viable pathways' approach."
"Countries may need to look at bringing in the equivalents of the CVSs and other viable mechanisms. And that's where there isn't a clear plan for that."
DR. CHRISTOPHER WOODS, PROFESSOR OF MEDICINE, PATHOLOGY AND GLOBAL HEALTH
On transition to endemic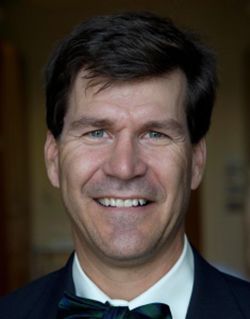 "I do feel we're moving into a transition phase in the pandemic and I do think omicron represents a major move towards endemicity. That's my optimistic outlook at the moment."
"The strain is clearly more transmissible. … It doesn't appear to result in severe disease as often as its earlier iterations. Let's be clear: That doesn't mean it won't cause severe disease, particularly in the unvaccinated or vulnerable populations."
"We do seem to be plateauing now in most locations in the United States."
"This rapid surge … will augment population immunity to help us be more immunologically resilient, at least in the short term."
On the future of masks
"Count me among those who don't enjoy wearing masks. But it is my duty to protect others, both inside the hospital and outside the hospital."
"The health care setting will likely have masks … for the foreseeable future. As we get on airplanes and other mass transit mechanisms, we will continue to wear masks in greater number than historically for sure. I do think that will wax and wane with the epidemic information our surveillance system feeds us."
On hospital worker burnout
"We've seen burnout at tremendous frequency. I'm sure we've all felt it to some degree. The ICU docs and nurses and first-responders have been our true heroes in all of this. Their capacity to continue to respond to surges is going to no doubt be diminished. We need to replete that workforce, particularly during surges."
"That means we need to make sure that vaccine is required in our health care systems. We need to make sure that people adhere to masking at a minimum during the surges."
LAVANYA VASUDEVAN, PH.D, ASSISTANT PROFESSOR, FAMILY MEDICINE AND COMMUNITY HEALTH
On the role vaccines play in moving to endemic phase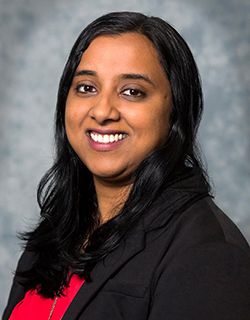 "There is no doubt in my mind that vaccines will continue to play a central role in our fight against COVID-19 as we transition to an endemic phase. The vaccines we have, particularly here in the U.S., have excellent safety profiles and effectiveness to prevent severe covid infections and death."
"While I'm cautiously optimistic, I do think we should stay vigilant and keep our guard up."
"This added immunity from people recovering from omicron infections represents an opportunity for us. That's an opportunity to continue using the safe and effective vaccines we have to suppress future waves of COVID-19 to progress towards endemicity."
"We know most people who are in ICUs today are unvaccinated, and unvaccinated individuals remain at the highest risk."
On evolving vaccination campaigns
"Our vaccination campaign and efforts certainly evolved over the course of 2020-21. So at the beginning of the year our focus was more on messaging, on the risks of COVID, the safety and efficacy of the vaccines that were available, and an increasing access and clarifying eligibility."
"As the year rolled on and vaccines became more available, the messaging focused more heavily around the safety of the vaccines, and then towards incentives."
"And then we saw the move towards mandates. This basically speaks to the fact that there's really no one-size-fits-all strategy when it comes to vaccination promotion. Moving forward we will continue to use a combination of these strategies. That's because everybody has different priorities and motivations when it comes to vaccinations."
On endemic phase and less vaccine urgency
"The fatigue from COVID … is motivating a lot of people. Right now, 80 percent of our population, 5 years and older, have been vaccinated. That's a tremendous achievement for a vaccination campaign."
"But as we move toward more endemic infections, we start to see some complacency set in. The flu vaccination rates, for example, are much, much lower than the COVID vaccination rates we are seeing right now. And the way we have overcome that is again to streamline the messaging and resources around vaccinations to occur with the timing of when a surge might happen or when we might see an increased number of cases. That's where early warning systems and these global surveillance systems will play a big role."
"We need to focus on messaging around the importance of vaccines. Our goals are two-fold: They are to prevent deaths, preserve life and to reduce the societal and economic impact of COVID-19. All the data that we have right now continue to point to vaccines right now as our most powerful and effective tool."
Faculty Participants
Jonathan Quick, M.D.
Jonathan Quick is an adjunct professor at the Duke Global Health Institute. He has carried out assignments to improve public health in over 70 countries and is author of "The End of Epidemics: The Looming Threat to Humanity and How to Stop It."
Lavanya Vasudevan, Ph.D.
Lavanya Vasudevan is an assistant professor in the Department of Family Medicine and Community Health and the Global Health Institute at Duke. She is also a faculty affiliate at Duke's Center for Health Policy and Inequalities Research.
Christopher Woods, M.D.
Christopher Woods is a professor of medicine, pathology and global health. He is co-director of the Hubert-Yeargan Center for Global Health at Duke and chief of the infectious diseases division at the Durham VA Medical Center 
_        _        _        _
Duke experts on a variety of other topics related the coronavirus pandemic can be found here.
Follow Duke News on Twitter: @DukeNews