Sledding on Campus: Pictures from a Weekend Snow Day
A late overnight snowfall Friday left the campus community waking up Saturday morning to the first significant accumulation of snow of the year. About 2 inches settled in around campus. At first dusty, the snow compacted during a cold Saturday morning, allowing students to start with the snowballs, build snowmen and of course, the sledding.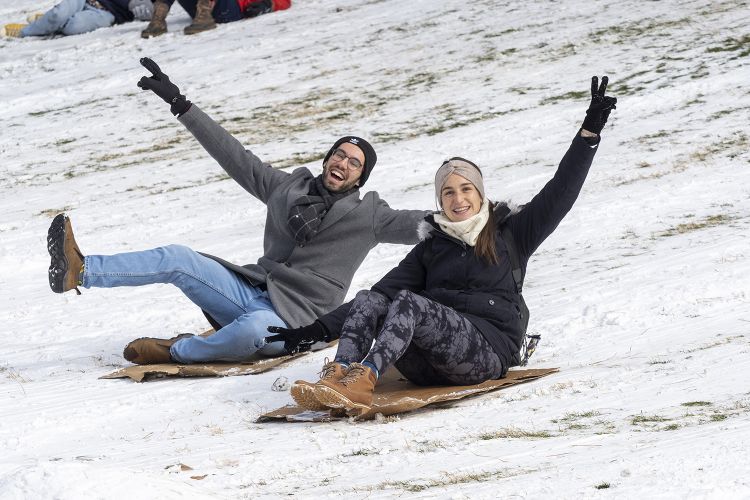 Above, the beginnings of the snowfall Friday night on East Campus. Below, students came out to play at the first signs of precipitation.
Below, Duke Housekeeping employees spread out across campus Friday afternoon prepping sidewalks in advance of the winter storm.