Anesthesiology Distinguished Professor Dr. David Warner Dies at Age 68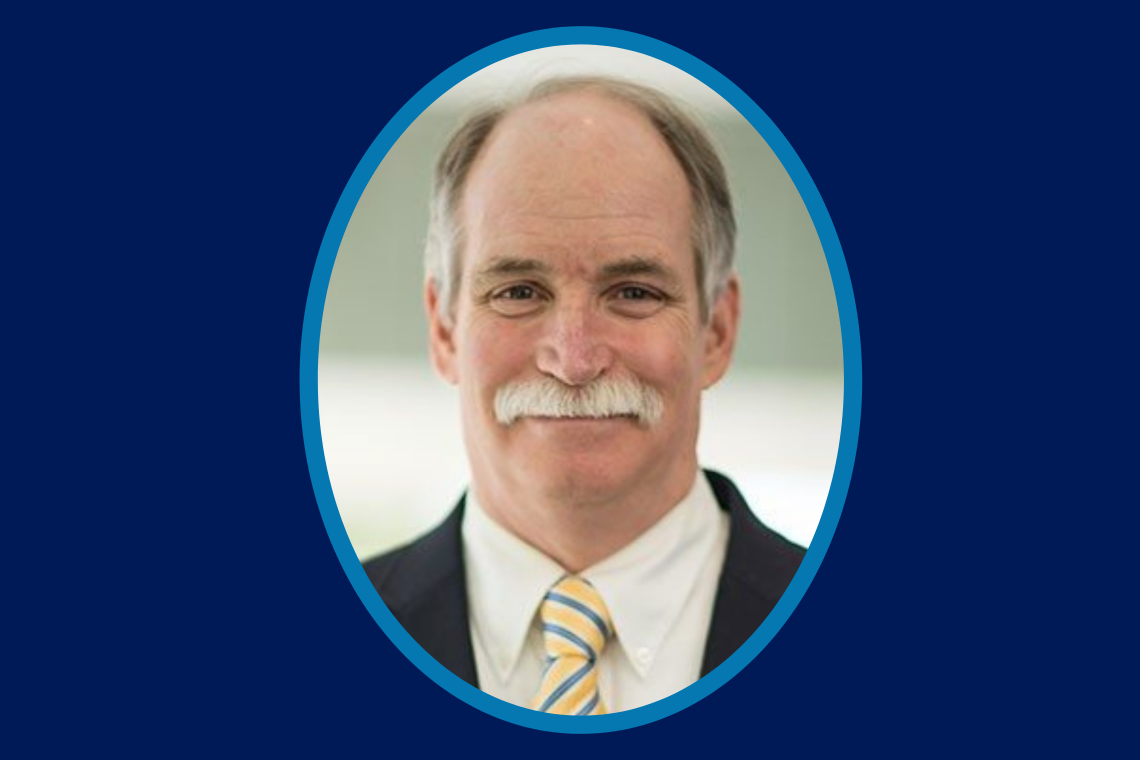 It is with profound sadness that we inform you about the passing of a beloved member of our Duke Anesthesiology family and one of Duke's most distinguished faculty, Dr. David S. Warner. He passed away on Dec. 5 at the age of 68.  
An eminent leader in our field, Dr. Warner was one of the world's most respected neuroanesthesiologists and described as a beacon of integrity. He will be remembered as an extraordinary but humble academician, physician, scientist, and mentor who dedicated his career to training the next generation in our specialty and multidisciplinary collaboration. His life's work was focused on understanding the biology of acute central nervous system (CNS) injury, with a specific focus on the development of preclinical models of human disease and the development of therapeutics.
Dr. Warner was born in Illinois and raised in Wisconsin. His anesthesiology career spanned more than four decades, beginning with his anesthesiology training in 1980 at the University of Iowa College of Medicine. After completing residency, he moved to Sweden as a research fellow to pursue further training in basic mechanisms underlying neuroprotection at the Laboratory for Experimental Brain Research at the University of Lund. Dr. Warner joined Duke Anesthesiology faculty in 1994 as a professor of anesthesiology (with tenure), surgery and in neurobiology. In his first year on faculty, he successfully competed for the first Duke Anesthesiology NIH T32 Training Grant, which has been consistently funded ever since. In 2001, Dr. Warner was appointed the vice chair for research in our department – a position he passionately held for 16 years, positively impacting the careers and research directions of numerous trainees and faculty, and setting the standard for a strong pattern for success in transitioning faculty to independent investigator status. He also served as chief of the Basic Sciences Division for ten years in which he was instrumental in the growth and development of the division and translational discoveries. Additionally, he played a key role in Duke Anesthesiology's annual Academic Evening for 20 years, a flagship research event, and was an avid supporter of the department's Duke DREAM Campaign, dedicated to advancing research and transforming patient care.
In 2012, Dr. Warner received one of the highest honors in academia with his appointment as a Distinguished Professor of Anesthesiology, designated by the Duke University School of Medicine. This endowed professorship recognizes his remarkable achievements in advancing medical science, significantly shaping the field of neuroanesthesiology research and education, profoundly impacting patient care, and exemplifying superior mentorship. 
A true physician-scientist committed to both clinical care and investigative discovery, Dr. Warner served as the director of the Multidisciplinary Neuroprotection Laboratory at Duke, which he proudly established in 1999 and described as a consortium of investigators from diverse disciplines dedicated to examining the pathophysiology of acute brain and spinal cord injury with particular reference to disease states managed in the perioperative or neurointensive care environments. Under his leadership, the lab served as a renowned training ground for both pre- and postdoctoral individuals for more than two decades. Dr. Warner's laboratory was the first to define the potential therapeutic efficacy of statins in subarachnoid hemorrhage. His other significant contributions to science include the development of preclinical CNS injury models, the effects of anesthetics on the injured brain and the role of oxidative stress in acute CNS injury. Clinically, Dr. Warner was instrumental in the safe introduction of several drugs into neuroanesthesia practice.
Dr. Warner was a trailblazer in his field. He was continuously funded by the National Institutes of Health since 1988 and has directed postdoctoral research training with T32 awards since 1992. His research prowess was recognized in 2005 when Dr. Warner was named the recipient of the American Society of Anesthesiology's Excellence in Research Award; recognition that the quality of his scientific accomplishments have changed medicine. Dr. Warner was also an internationally-renowned speaker on brain protection; he spoke at more than 220 invited lectures and published at least 440 manuscripts and book chapters.
A cherished and celebrated mentor, Dr. Warner earned several accolades throughout his career, including being elected to "Best Doctors in America" annually from 1995 to 2018 (when he retired from clinical service), but most notably for teaching and mentoring. In 2011, he was named the Robert N. Sladen Teacher of the Year by our department and earned the Distinguished Service Award from the Society for Neuroscience in Anesthesiology and Critical Care (SNACC) – a society in which he once served as president. In 2015, Duke presented Dr. Warner with the Translational Research Mentoring Award. That same year, he received the Mentoring Excellence in Research Award from the American Society of Anesthesiologists and was recognized with the Distinguished Alumnus Award for Achievement by his alma mater. Most of his mentees have remained in productive academic practice and many have established themselves as independent researchers and/or progressed to leadership levels as division chiefs or departmental chairs. Dr. Warner's commitment to the career development of research trainees stemmed from his belief that physician–scientists are critical in integrating basic science and clinical medicine.
Dr. Warner's mentorship skills were evidenced by the success of the more than 80 students, trainees and mid-career scientists whom he mentored throughout his career. As one of Dr. Warner's closest mentees describes, he was a man with a midwestern ethic towards value; one of his exceptional qualities was not only his commitment to mentoring, but he was non-parochial; people came before departments or institutions. He believes Dr. Warner's most profound impact at Duke was his selflessness and commitment to do the right thing with regard to training and translational research; he truly stood for the human values that make the institution great.
It's often said that "we stand on the shoulders of giants;" Dr. Warner was unequivocally one of those giants. Duke Anesthesiology stands at these highest levels of research and we continue to develop world-class researchers because he did the heavy lifting back in the 1990s, and we have endless gratitude for his immense contributions. Dr. Warner's legacy within academic medicine will forever be remembered here at Duke, specifically as we aim to establish a professorship in his name at the Duke University School of Medicine that will advance the translational practice of medicine to improve care and outcomes for those with acute brain injury and ensure that his legacy is preserved. Most importantly, his legacy will live on through his family. He was a dedicated and loving husband to his wife of 40 plus years, Rose, and father to his two children, Lindsay and Seth. 
Please join us in extending our sincerest condolences to Dr. Warner's family, friends and colleagues. At the request of the family, in lieu of flowers, memorial gifts may be made to the David S. Warner Gift Fund to formally establish the David S. Warner Professorship to keep his love of medical education and research alive. Duke flags will be lowered this week in honor of Dr. Warner's life and legacy.