A new exhibit at Perkins Library will explore the Grateful Dead and its appearances in Durham performing here at Duke.
The legendary rock band known for its perpetual touring performed four times at Cameron Indoor Stadium and once more at Wallace Wade Stadium between 1971 and 1982. A trove of concert posters, internal communications and other ephemera associated with those performances are housed in the Duke archives.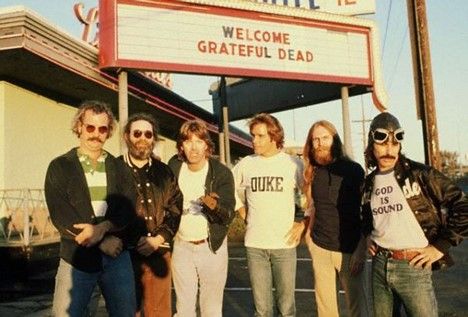 This semester, 17 students in a first-year seminar examined the materials and reached further as well, interviewing event organizers and others involved in the music business. The result is an exhibit opening Wednesday, Dec. 1, at the Duke Campus Club Exhibit Wall on the first floor of Perkins Library.
The class is part of the 'What Now' series of first-year seminars hosted by the Kenan Institute for Ethics. The instructor is Eric Mlyn, a Dead Head since he first saw the Jerry Garcia Band perform in 1976 near his home in New Jersey.
"I love for first-year students to learn about the university," said Mlyn, a Distinguished Faculty Fellow at the Kenan Institute. "They were able to do that in this course by going to the archives, meeting alumni who attended these shows, and they also had what I call a 'Dead Buddy,' a faculty or staff member at Duke who students interviewed. They got to interact with people on the medical side, the libraries… it really helped them learn about the university."
The students are curating the exhibit, which is expected to feature posters from the concerts, a video recording of one of the concerts, photos of the band wearing Duke T shirts, oral histories from interviews with Duke alumni who attended the shows, and other materials. In the class, students used the band as a prism through which they learned about the 1960s counterculture, politics, the music business and other aspects of life and culture at the time.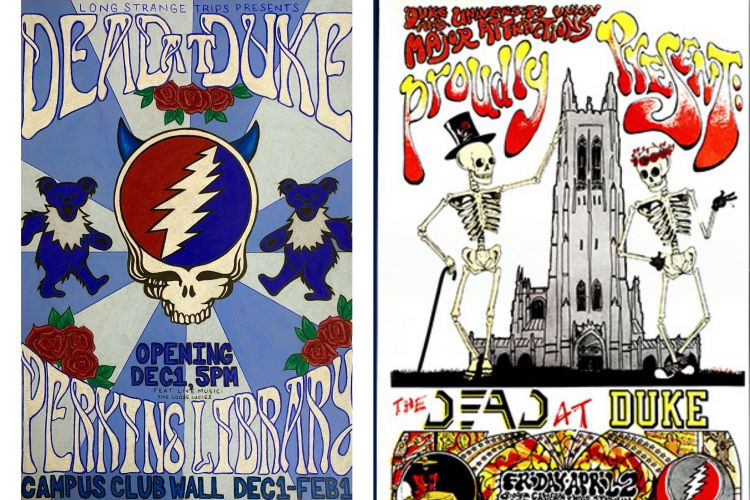 "I really wanted this course to be very substantive," Mlyn said. "This wasn't just going in and listening to music all the time. Though we did that too, of course. The Grateful Dead provide a unique window to understand a wide range of interesting and important issues."
The exhibit launches at 5 p.m. Wednesday with a performance in Perkins 217 by members of the Loose Lucies, a Grateful Dead cover band made up of Duke faculty and staff members. The exhibit will be displayed until Feb. 1, 2022.