Global Value Chain Campaign Seeks to Help Poorest Nations
Duke's Gary Gereffi, colleagues submit proposal to World Trade Organization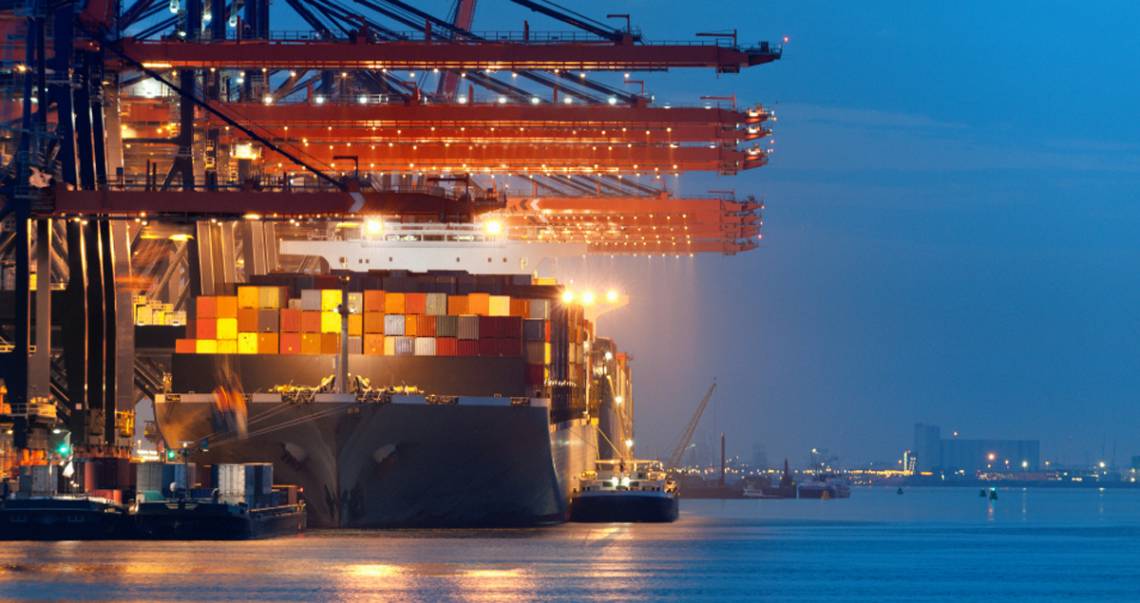 DURHAM, N.C. -- A few dozen economic and global development academics have launched a campaign to revamp global supply chains to help the world's poorest countries compete more fairly.
While clogged supply chains hinder the availability of products ranging from new cars to research equipment in the United States, the multilateral trading system needs changing to help the poorest countries and their 880 million people overcome structural challenges and eradicate poverty, among other goals.
That's according to a letter to the World Trade Organization (WTO) from Gary Gereffi, professor emeritus and founding director of the Global Value Chains Center at Duke, and signed by dozens of colleagues around the world.
The letter asks the WTO to consider taking steps during its 12th WTO Ministerial meeting next month in Geneva to help these nations.
"Among the many critical matters on the agenda is the development of a new and meaningful contribution to the 10-year program of action for least developed countries that can make trade and the trading system a better instrument for (their) inclusion," write authors Gereffi and Ari Van Assche, professor of international business at HEC Montréal, and Stephanie Barrientos, professor emeritus at the Global Development Institute at the University of Manchester in the UK.
"Building on the reality of global value chains (GVCs), we write to respectfully encourage you to consider a new 'GVCs for LDCs' initiative that fits this goal, and to encourage a discussion among WTO members at the upcoming ministerial meeting, with a view to its subsequent adoption."
The effort "can foster substantive economic, social and environmental upgrading in (least-developed countries), especially if combined with multinational firm measures to promote social and environmental standards throughout their global value chains," the letter states.
The topic was the focus of a webinar Monday, featuring Gereffi, Van Assche and Barrientos. The panel included Anabel Gonzalez (deputy director general of the WTO), H.E. Ahmad Makaila (ambassador of the Republic of Chad and coordinator of the WTO Least Developed Countries Group effort) and Mustafizur Rahman (distinguished fellow at the Centre for Policy Dialogue in Bangladesh).
"A key part of this global supply chain approach to trade was that you have to pay attention to the value addition occurring at each stage along the chain," Gereffi said during the webinar. "That shapes the way different countries could be involved in the international trading system, so if we think about this new world of trade or 21st century trade, it raises several big challenges for both researchers and policymakers in terms of how we look at the impact of trade on development. …
"We have to look at trade across the border, how these supply chains are being organized and, very importantly, we have to look at the impact of trade behind the border. What it means for development inside various countries and, in particular, what does it mean for more marginalized groups in local economies in particular, and including groups like women workers who are very important across much of this supply chain trade."
Barrientos' has conducted research in Sub-Saharan Africa. There, she said, improving value chains could significantly expand opportunities for women.
"Much research, including my own, indicates that in many countries value chain access enhances (women's) economic independence, their social independence, and gives them the opportunity for collectively organizing and engaging in campaigns to improve their conditions," Barrientos said.
The group's proposal drew praise from the WTO's Anabel Gonzalez, who noted that trade costs in low-income countries are equivalent on average to a 270% tariff.
"You have put forward a concrete and innovative idea to ensure that preferential schemes better reflect the reality of today's world," she said. "I would urge you to continue discussing and refining these ideas to ensure the necessary buy-in from creative officials."
Monday's webinar was organized by the Duke Center for International and Global Studies/Rethinking Diplomacy Program.
###