Duke Staff and Faculty Memorial Service: 'We Remember Them'
The service on Nov. 17 included the reading of names and tolling of Duke Chapel bells for 328 staff and faculty who have died from August 2020 through October 2021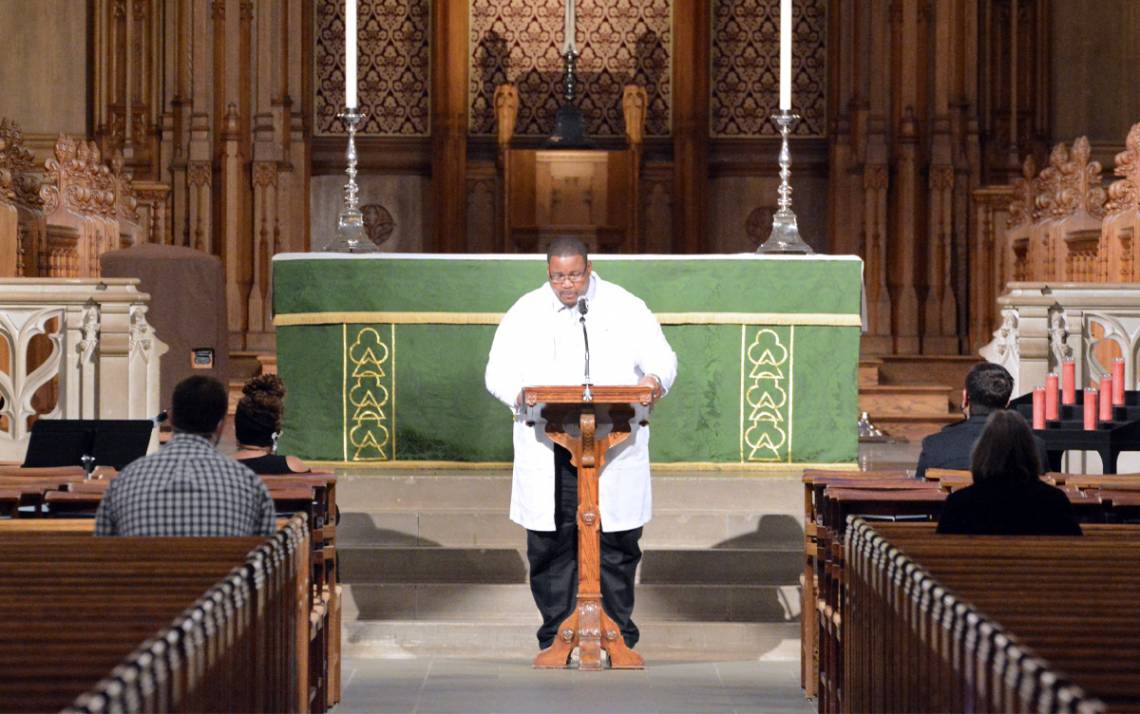 Duke University Hospital chaplain resident Christopher Haywood walked up to the pulpit in Duke University Chapel, took a deep breath, and read a litany from Gates of Prayer, a Jewish book of prayer.
"In the rising of the sun and in its going down, we remember them," he began. "In the blowing of the wind and in the chill of winter, we remember them …"
As Haywood recited the prayer, Duke University Hospital chaplain Artie Hendricks lit pink candles in honor of the 328 active and retired Duke University and Duke University Health System staff and faculty who died from August 2020 through October 2021.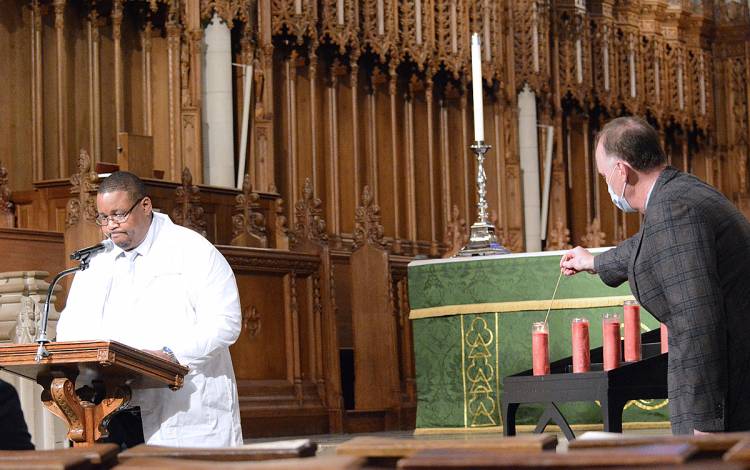 "At Duke Chapel, we seek to respond to God's all-inclusive love at Duke, in Durham and throughout the world, by embodying our values of compassion, creativity, community, justice and hope," said Bruce Puckett, assistant dean of Duke University Chapel. "Remembering our colleagues who have died and honoring our grief at work is one way that we can walk in compassion with one another."
Here are some moments from the service: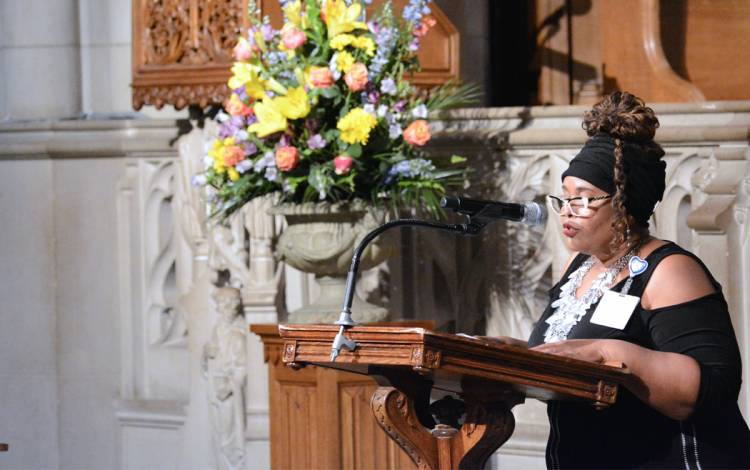 During the service, Theresa Bayless, Duke University Hospital chaplain, read "They are Gone," a poem by David Harkins. The poem urges the living to consider how people no longer physically with us have enriched our lives.
"You can shed tears that they are gone, or you can smile because they lived," said Bayless, reciting the poem. "You can close your eyes and pray that they will come back, or you can open your eyes and see all that they have left."
Much of the service focused upon recognizing the people who have died. Hendricks, Puckett and Haywood shared reading the 328 names, starting with those who died in 2020 through October 2021.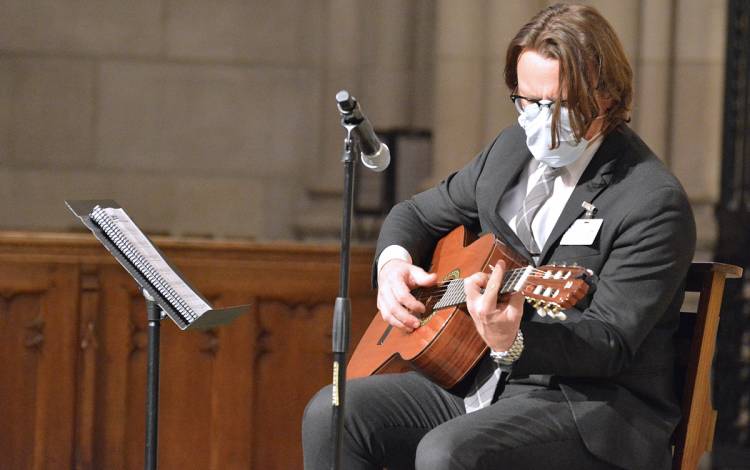 On his acoustic guitar, William Dawson, above, performing artist in residence for Arts & Health at Duke, sang "Smile" by Nat King Cole to help remind colleagues and loved ones that grief is a process.
"Smile though your heart is aching," Dawson sang. "Smile, even though it's breaking. When there are clouds in the sky, you'll get by. If you smile through your fear and sorrow, smile and maybe tomorrow you'll see the sun come shining through for you."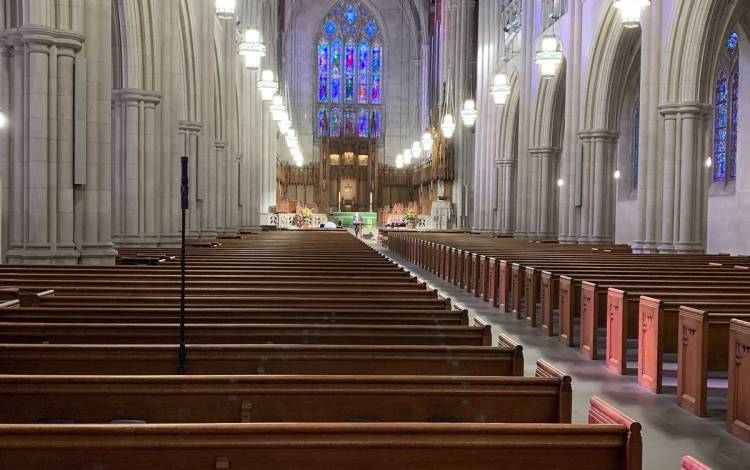 After a brief benediction and blessing, the service closed with music from Duke Chapel organist Christopher Jacobsen.
After the service ended, the low tones of the Chapel carillon began to toll 328 times, in honor of each person who died. The process took over an hour to complete, with the carillon tolling every few seconds.
"As we leave this time together and as we listen to those carillon bells, let us remember that we are not alone," Puckett said in his benediction. "And as grief and sadness persist, so do the memories of those we loved and who have touched our lives. So may you experience today the comforts and peace of a community that still remains to support you, to walk with you and lead into the hopeful future that remains."
Whether or not community members on campus knew the reason for the Chapel bells tolling, it was a way to honor those whose work and career were dedicated to Duke, and whose legacies continue to reverberate across campus.
Watch a recording of the Nov. 17, 2021, memorial service here:
Send story ideas, shout-outs and photographs through our story idea form or write working@duke.edu.