Duke College Advising Corps Helps Train Local Students, Residents in Emergency Response
The Duke staff aids about 50 AmeriCorps volunteers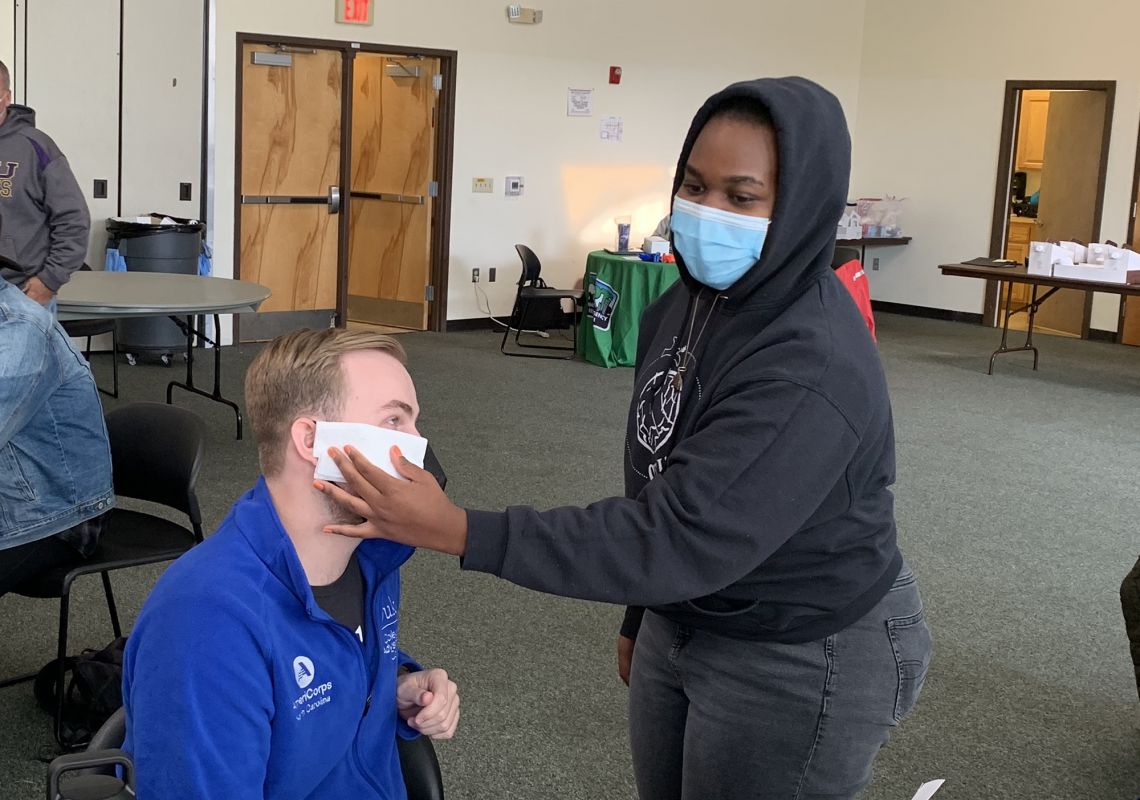 Duke Office of Durham and Community Affairs' College Advising Corps staff arranged an in-person Community Emergency Response Team (CERT) training on Nov. 5 for Duke AmeriCorps members.
The training, held at the Community Family Life and Recreation Center at Lyon Park, included 23 members of Duke College Advising Corps, NC Literacy Corps, and AmeriCorps Vista. AmeriCorps is a federal public service organization working in schools and community organizations and Duke currently hosts around 50 members each year.
At the training, AmeriCorps members reviewed emergency preparedness concepts and developed practical skills that may be useful in hazardous situations. In addition to this in-person skills sessions, AmeriCorps members are enrolled in a 20+ hour on-line course to receive a certification from NC CERT to help keep the communities in which they work safe.