Blue Devil of the Week: Managing Behind-the-Scenes Aspects of Care
By handling HR needs, supplies and more, Tawana Reed helps Duke speech pathologists and audiologists focus on patients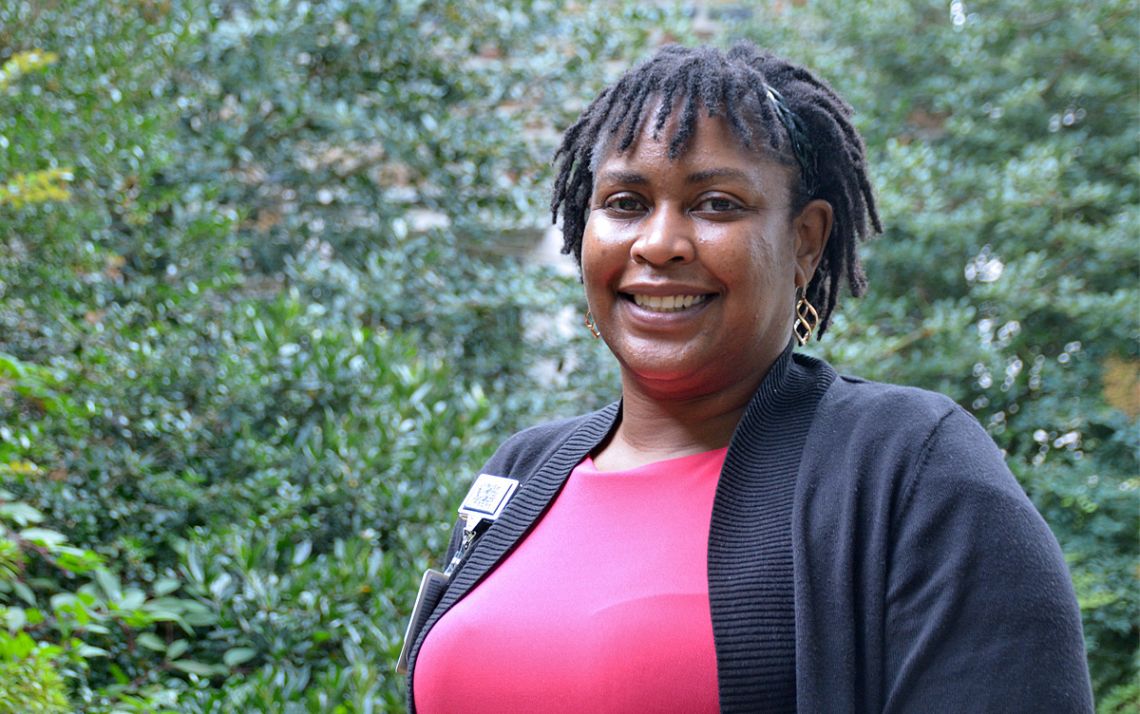 Name: Tawana Reed
Position: Administrative Coordinator, Speech Pathology and Audiology
Years at Duke: 5
What she does at Duke: During her time at Duke, Tawana Reed has had stints at the Duke Eye Center and Duke University School of Nursing before finding her stride with Duke Speech Pathology and Audiology. In her role, she oversees a team of four colleagues who handle the payroll, expense reporting, scheduling and licensure and training needs of the Duke's nearly 90 speech pathologists and audiologists.
"We're like the whole machine that keeps things working behind the scenes," Reed said.
Reed's favorite part of her role is coaching fellow team members, something she said colleagues did for her in the past.
"I try to encourage them with my story," she said. "I came in at the entry level, but in four years' time, I made it to be a manager. That's just from wanting to grow, wanting to learn and doing it continuously."
What she loves about Duke: At every stop on Reed's path at Duke, colleagues had both strong camaraderie and a shared sense of purpose.
"I think that comes from Duke's core values," she said. "That's told to us in our orientation when we're first hired. In healthcare, you're taking care of people in their times of need, or when they're not as strong as they usually are, and that makes employees band together and make sure we're doing what we're supposed to do to get people in a better place."
First ever job: As a teenager growing up in Durham, Reed spent one summer doing clerical work, such as data entry and filing, in the Office of the University Registrar at North Carolina Central University. While she remembers feeling especially young working alongside adults, she said the experience helped her understand the level of focus needed to keep important records and documents in order.
"I learned a lot as far as structure and attention to detail goes," Reed said. "Those are core things when you're dealing with paperwork."
Lesson learned during the pandemic: Prior to the pandemic, Reed was a self-described "social butterfly," spending as much time as possible with friends and family. But when the pandemic left her by herself at home more, she came to appreciate the freedom and peace of having her own time.
"Sometimes it's nice just to focus on me," Reed said.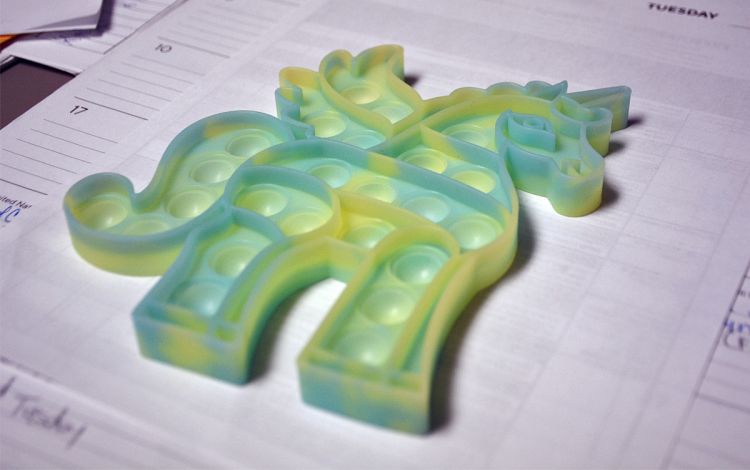 Something special in her workspace: One day, Reed's 3-year old niece, Ziya, was playing with a Pop It, a simple rubber toy featuring shapes you can satisfyingly pop in and out. Popular among kids, they can also serve a stress-relieving diversions for adults with busy hands, such as Reed, who has a unicorn-shaped one on her desk.
"It kind of puts you into a relaxed state of mind," Reed said, 
Best advice received: In Jay-Z's song, "A Dream," off of his 2002 album, "The Blueprint 2: A Gift and a Curse," there's a line that's resonates with Reed.
"Remind yourself," Jay-Z says. "Nobody's built like you. You designed yourself."
"That sticks with me," Reed said. "To me, it says that anything you put your mind to, you can do. You are the only person like you, so you've got to use your uniqueness to your advantage."
Something most people don't know about her: Reed gets great joy out of writing. For years, she poured her thoughts into poetry, whether in the form of raps she'd write with childhood friends, or poems she writes and occasionally shares on social media, as an adult.
Recently, she's begun toying with fiction, every so often writing a few stray chapters of a novel she'd love to pen. She said her friends and family are so colorful, they could easily inspire characters that potential readers would enjoy.
"That's like a bucket list item, to actually write a novel," Reed said. 
Is there a colleague at Duke who has an intriguing job or goes above and beyond to make a difference? Nominate that person for Blue Devil of the Week.