Attend Duke's 2021 Veterans Day Ceremony on Nov. 11
In advance of the ceremony, which will be in-person in front of Duke Chapel, staff and faculty who are veterans share how their military service has influenced their work at Duke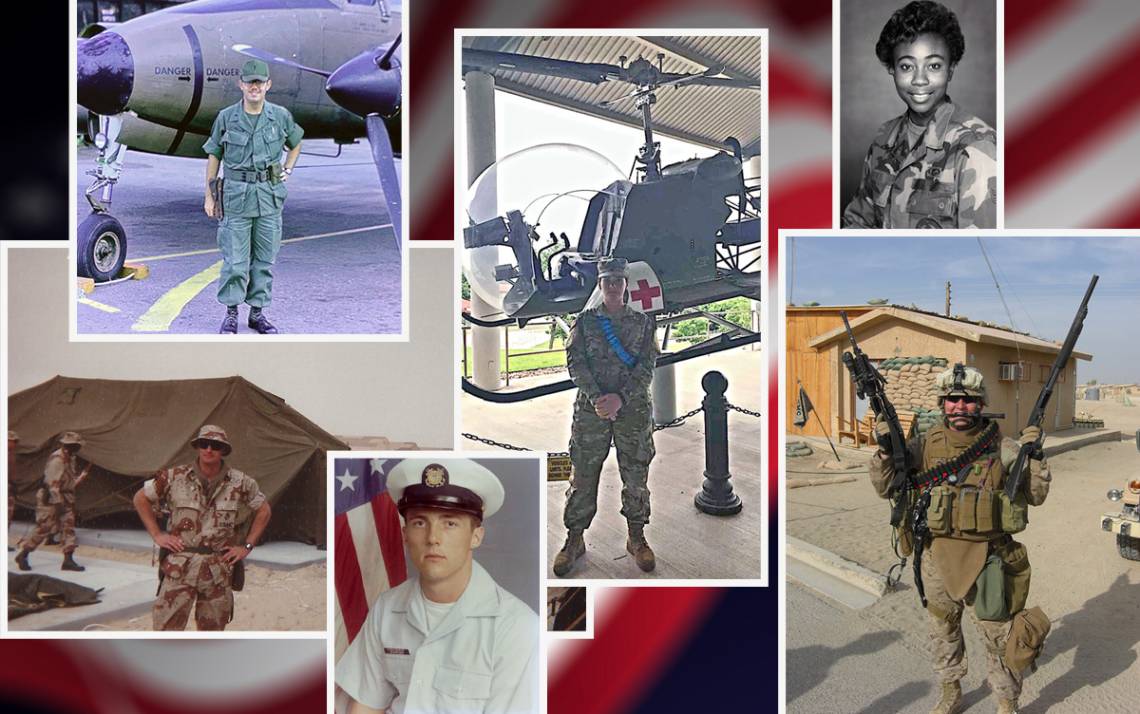 For Angela Claiborne, Veterans Day calls her back to life changes when she enlisted in the U.S. Air Force after high school in 1987.
Joining the military meant moving away from family in Virginia for training and serving in New Jersey, Mississippi, and California — all stops that meant giving up the comforts of home, but she welcomed the sacrifices to serve.
"It's a wonderful thing that people remember and recognize us veterans because life in the military, it wasn't always easy," said Claiborne, a Duke Disability Management Systems staff specialist who served during the Gulf War-era from 1987 to 1995. "I have friends now who are still active duty who still get deployed to dangerous places. And so, Veterans Day to me, it's a hard thing. I appreciate the honor and the recognition that the country gives to those who are still serving and those who have served."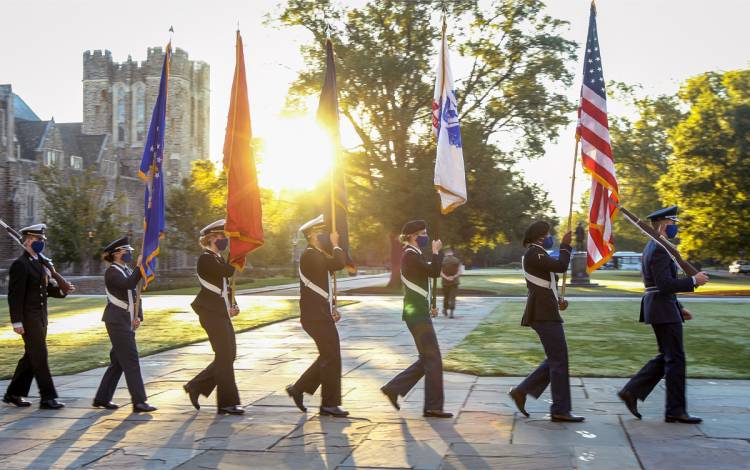 Originally known as Armistice Day, Veterans Day draws its origins to Nov. 11, 1919, to honor the day when World War I ended. The name later changed to honor all veterans and became a national holiday in 1954.
Today, there are approximately 19 million U.S. veterans, according to the U.S. Department of Veterans Affairs, including approximately 1,400 staff and faculty at Duke who have served or are serving in the United States Armed Forces, and an additional 680 Duke students have served or have current military affiliations. This year, Duke will host an in-person Veterans Day ceremony at 11 a.m. Nov. 11 on the lawn in front of Duke University Chapel.
The 30-minute event will include the national anthem performed by the John Brown Ensemble, a wreath laying ceremony, along with remarks from Kyle Cavanaugh, vice president of administration; Luke Powery, dean of Duke University Chapel; and keynote speaker Randy Arvay, chief information security officer for Duke University Health System. The ceremony will be close with a performance of "Taps" at the Memorial Wall outside of Duke Chapel by bagpiper James Chambers.
"It's a good reminder to the country, to our fellow Americans, that there's less than 2 percent of the population currently serving or willing to sacrifice everything for a cause the nation believes in," said Dan Bruno, chief operating officer for Duke Health Technology Solutions and executive sponsor for the Duke Military Association, an affinity group at Duke. "Having a special day to say 'thank you' for those that have made that sacrifice, just to say, 'We haven't forgotten about you,' is important because you may not know who is a vet otherwise."
In advance of Veterans Day, Working@Duke asked staff and faculty with military experience to share how their service has benefited them at Duke.
'It helped open my eyes'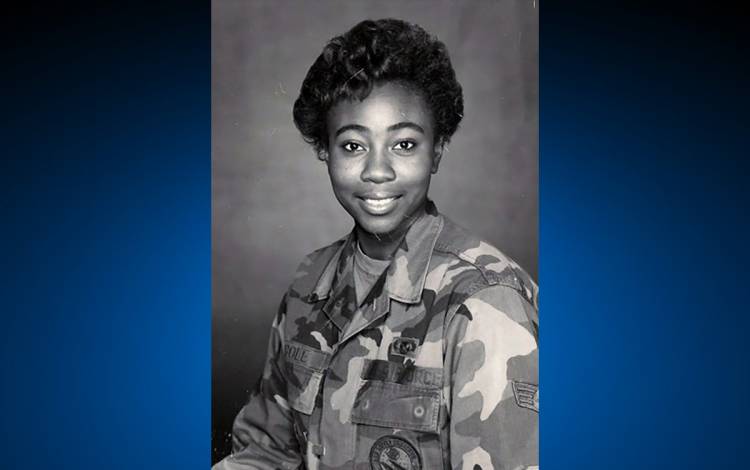 After growing up in rural Virginia, entering the U.S. Air Force allowed Angela Claiborne to see the diversity of the country and world for the first time. This opened her eyes to the way people can come together.
"When I joined the military, I met people from all parts of the world, which was interesting and new that you can actually come together and work together and become friends," Claiborne said. "I want to say it helped open my eyes and welcome diversity."
Claiborne spent eight years in the military, working in base supply, akin to facilities management, and base personnel, or human resources, before leaving the Air Force as a staff sergeant. The exposure to multiculturalism would serve her well in the years since.
At Duke, Claiborne works as part of the Duke Disability Management System, which provides resources to help students, employees and patients with disabilities. Claiborne helps students with accommodations and applies lessons from the military about how individual experiences make up the collective.
"We all came together from different walks of life, different cultures, different backgrounds, but we had to come together for one common goal, right?" she said. "And that was to protect our freedoms. We had to learn to work together. We had to learn to fight together. We have to learn to protect each other. And so, in the workplace, I carry that same goal that it's almost embedded in me."
'It's not a celebration for me'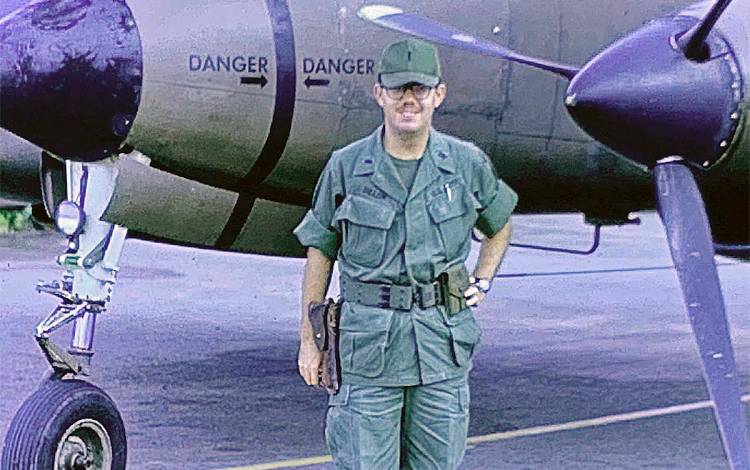 For Duke Sanford School of Public Policy adjunct instructor Paul Dillon, a U.S. Army Vietnam War veteran, Veterans Day is a time to reflect.
"It's not a celebration for me, it's a period of reflection," he said. "And one to honor and be thoughtful, be appreciative that I came back intact and resumed my life when so many didn't."
Dillon served two years active duty, including spending a year between 1970 and 1971 in Vietnam. While there, he helped run the U.S. Army air traffic control services throughout the country, earning two Bronze Stars for his efforts in the conflict. After returning home, Dillon served six years in the Individual Ready Reserve, a unit of trained soldiers who replace active duty and Army Reserve members when called upon.
Among other lessons, the extensive knowledge needed to carry out missions taught Dillon, who left the service as a first lieutenant, how to be a lifelong learner. In the years since his military service ended, he became passionate about educating others about issues facing veterans when they return home — bringing a class on the subject to Duke starting in 2020.
The class is adapted from a course Dillon previously taught at the University of Chicago's Harris School of Public Policy. The class, PubPol 830, is a graduate-level Sanford course called "Public Policy and Veterans: A Social Policy Seminar — The Case of Returning Military Veterans." The 1.5-credit hour course is offered to help veterans and civilian students alike understand the issues facing veterans when they return home from service.
"This course covers the full range of issues that veterans deal with, everything from mental health, legal issues, housing, but also entrepreneurship," Dillon said.
'Veterans Day is just remembering that bond'
Tom Dowd, an emergency department technician at Duke Raleigh Hospital, is reminded every day of his experience in the U.S. Navy.
During eight years in the Navy, Dowd was trained as a hospital corpsman third class, learning how to treat emergency wounds for service members. Caring for physical wounds helped him understand that healing mental wounds is important, too.
"Having served in combat as a hospital corpsman for infantry marines, I have seen my fair share of horrendous injuries and the toll they take not just on the body, but on the mind," he said. "My service prepared me for working in the emergency department by training me not just to react to and treat injuries, but to take time and serve the whole person: mind, body and soul. If you don't treat the whole, you may heal the superficial but end up leaving even more staggering wounds under the surface."
Dowd graduated from high school in 2001 and enlisted in the Navy when he was 17. He began his career as an aircraft electrician but volunteered to become a hospital corpsman after 9/11. He deployed four times, including to Turkey, Japan, the Mediterranean, and Iraq, where he worked with Marines on the ground during the Global War on Terrorism.
Dowd started working at Duke Raleigh Hospital in August 2021 after moving to Raleigh from Colorado,where he worked in an emergency department. At Duke, he applies what he learned helping to treat a patient's body, mind and soul.
"Veterans Day is just remembering that bond between not only the living veterans, but the guys who should have been there, or the guys that you wish had made it through," he said.
"Nothing stays the same'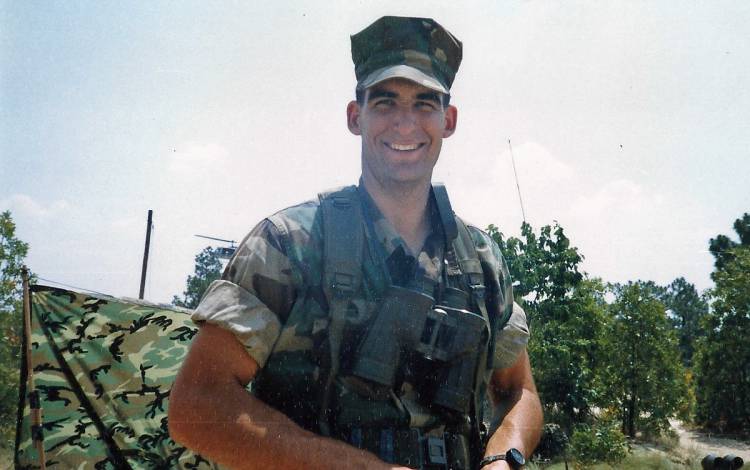 As an IT analyst for the Duke Fuqua School of Business Distance Learning Support, Matt McPeak knows a plan can change quickly.
Working at Duke for the past 21 years, McPeak provides support for Fuqua's Executive MBA programs that are facilitated online. If things go wrong with technology, McPeak and his colleagues help professors and students resolve them, communicating with them over email, phone or video call.
Much like technology changes, McPeak learned how to adapt to any situation and set priorities for how to get things done as a fire direction officer in the U.S. Marine Corps from 1988 to 1992.
"Once you are in the military, the lessons you learn never leave you," McPeak said. "My military training has helped me in planning future tasks and goals, as well as to be ready to make changes to the plan because nothing stays the same."
During Operation Desert Shield and Desert Storm, McPeak was deployed to Saudi Arabia and Kuwait in 1990 and 1991 as one of the first Marine Corps artillery batteries to enter the conflict. Years later, he credits his military experience for teaching him the core values of responsibility, multitasking and effectively communicating with others.
"The ultimate goal in the military is to accomplish the mission, so applying that to Fuqua could be following up with our students and faculty so they know they're supported every step through the program," McPeak said. "Having been in stressful situations in the past at a younger age, I've been able to apply that to work."
'It structures me to do what I do now'
When the Vietnam War ended while he was in high school, Mike Stephenson, who has a love for water, wanted to find a way to support his country.
After considering the U.S. Marine Corps, he enlisted in the U.S. Coast Guard at age 21.
"I was ready to defend the country," Stephenson said.
Serving as a boatswain's mate in the Coast Guard from 1981 to 1985, Stephenson patrolled the waters of Miami, Virginia and North Carolina. In 1983, he was part of a team that captured drug smugglers off the coast of Ocracoke Island. During his service, Stephenson credits his time for teaching him how to "grow up," learn organization and how to "be a good steward of your job."
"It structures me to do what I do now and how I do it," said Stephenson, a refrigeration and HVAC tech who has worked in the Duke Facilities Management Department for 27 years. "It's like a simple part of how to respect my customers."
'I joined the Army for my grandpa'
Raised by her grandparents, Duke Regional Hospital ICU nurse Brittany Tinsley wanted to find a way to honor them.
Tinsley's grandfather was an infantryman in the U.S. Army during World War II, while her grandmother was a nurse in the Navy. Tinsley's decision to serve the military, in some way, became a tribute to them after their deaths.
"I became a nurse for my grandma, and I joined the Army for my grandpa and made my own little mesh," she said.
Tinsley served six years in the Army as a combat medic, where she was trained to be part of a surgical team. As a medic, she helped put together training missions for combat medics, nurses and doctors to prepare for possible scenarios.
After four years of active duty, Tinsley joined the U.S. Army Reserve to earn a nursing degree. After obtaining her degree, Tinsley retired as a sergeant in 2021, and eventually she moved to North Carolina and became a nurse at Duke. Today, she aims to serve her patients with the same dedication that she served her country.
"I have learned to work under less than desirable circumstances, to always be open to learning, and to be able to adapt to any situation that arises," she said. "I have a deep sense of integrity, both in the military and at Duke, and want to serve my patients just as I have served this country."
Send story ideas, shout-outs and photographs through our story idea form or write working@duke.edu.