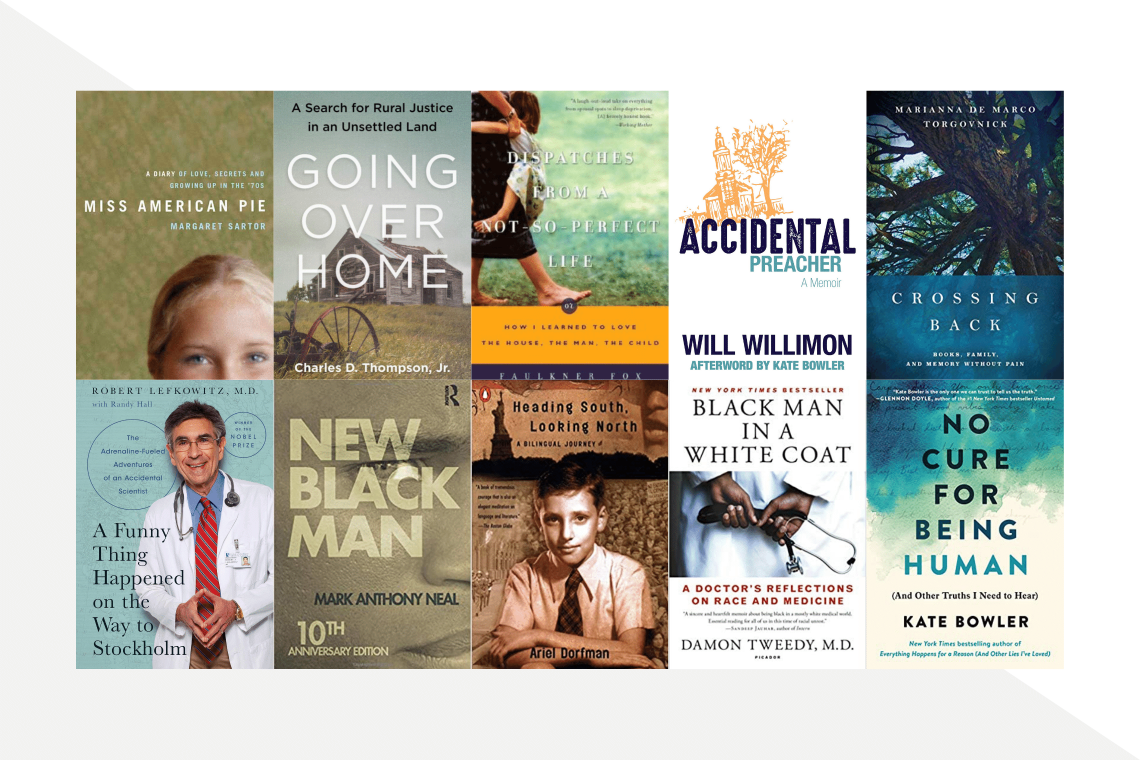 There are times when a Duke author has knowledge to share but it just won't work as a scholarly publication. The books below address large issues, from fighting tyranny to facing death, but they also reflect the personal stories of the authors. 
These books, along with many others, are available at Duke University Libraries, the Gothic Bookshop or the Regulator Bookshop.
---

No Cure for Being Human (and other truths I need to hear), by Kate Bowler
Kate Bowler believed that life was a series of unlimited choices, until she discovered, at age 35, that her body was wracked with cancer. In her new book, she searches for a way forward as she mines the wisdom (and absurdity) of today's "best life now" advice industry, which insists on exhausting positivity and on trying to convince us that we can out-eat, out-learn, and out-perform our humanness. With wit and honesty, Bowler, a Duke divinity professor, grapples with her diagnosis, her ambition and her faith as she tries to come to terms with her limitations in a culture that says anything is possible. We are, she finds, as fragile as the day we were born.
---
Black Man in a White Coat: A Doctor's Reflections on Race and Medicine, by Damon Tweedy
When Damon Tweedy begins medical school, he envisions a bright future where his segregated, working-class background will become largely irrelevant. Instead, he finds that he has joined a new world where race is front and center. His memoir examines the complex ways in which both black doctors and patients must navigate the difficult and often contradictory terrain of race and medicine. He explores the challenges confronting black doctors, and the disproportionate health burdens faced by black patients, ultimately seeking a way forward to better treatment and more compassionate care.
---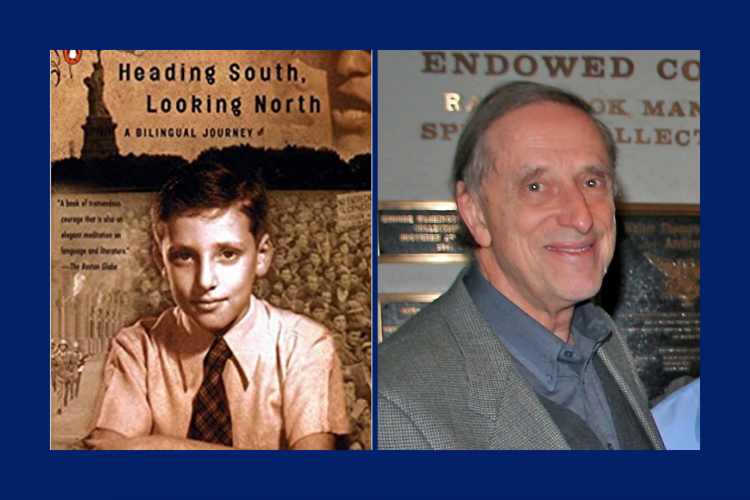 Heading South, Looking North: A Bilingual Journey, by Ariel Dorfman
Dorfman describes an extraordinary life, torn between the United States, South America, and his Jewish heritage, between English and Spanish, between revolution and repression. Interwoven with the story of how Dorfman repeatedly switched languages and countries is a day-to-day account of his multiple escapes from death during Pinochet's military takeover of Chile in 1973. Combining eight vignettes of his life before 1973 with eight scenes from the coup, Dorfman provides a vivid account of a complex life and the search for a permanent home, a political cause and a cultural identity.
---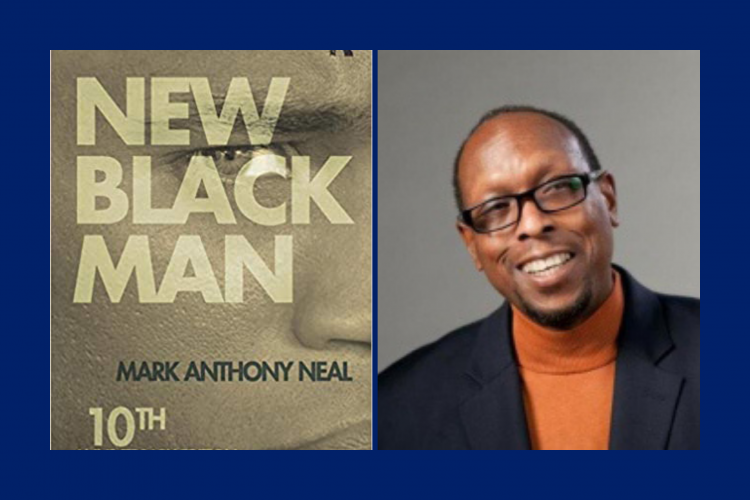 New Black Man, by Mark Anthony Neal
Mark Anthony Neal's "New Black Man" puts forth a revolutionary model of Black masculinity for the twenty-first century―one that moves beyond patriarchy to embrace feminism and combat homophobia. The book urges us to imagine a new Black man whose strength resides in family, community and diversity. Part memoir, part manifesto, this book celebrates the Black man of our times in all his vibrancy and virility.
---
A Funny Thing Happened on the Way to Stockholm: The Adrenaline-Fueled Adventures of an Accidental Scientist, by Robert Lefkowitz
When Dr. Robert Lefkowitz received the Nobel Prize, the press corps in Sweden described him as "the happiest Laureate." In his anecdote-filled memoir, Dr. Lefkowitz describes his time as a physician, from being a "yellow beret" in the public health corps with Dr. Anthony Fauci to his time as a cardiologist. He also recounts his transition to biochemistry, which would lead to his Nobel Prize win, and provides a glimpse into the life of a leading scientist. 
---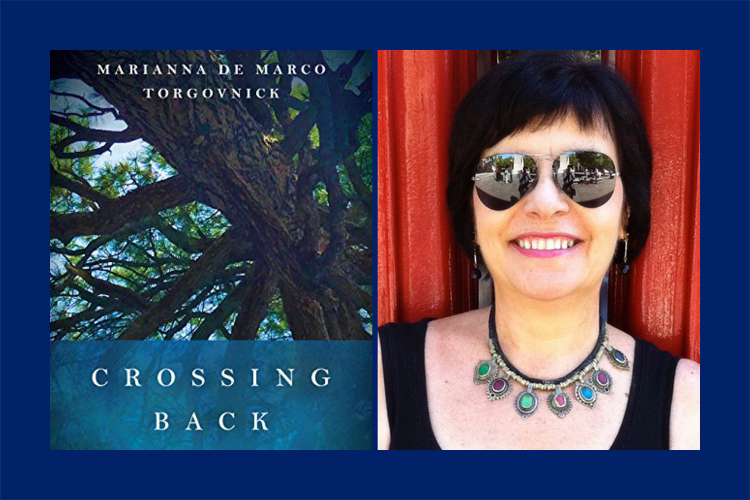 Crossing Back: Books, Family and Memory Without Pain, by Marianna De Marco Torgovnick
Marianna De Marco Torgovnick experienced two profound losses when her mother and brother died in close proximity. In her grief, she found solace and insight in classic books and the practice of meditation. Her book explores the nature of memory and the meanings of home at a time, like ours, marked by cultural disruption and wartime. Torgovnick presents a personal perspective on death, mourning, loss and renewal.
---

Miss American Pie: A Diary of Love, Secrets and Growing Up in the 1970s, by Margaret Sartor
Set against the backdrop of the deep South in the 1970s, "Miss American Pie" recounts the author's life from age 12 to 18. Crafted from diaries, notebooks and letters, the book moves between the seemingly trivial concerns of hairstyles and boys to more profound questions of faith and meaning, while tackling the decade's issues ― desegregation, drugs, the sexual revolution, the rise of feminism and the spread of charismatic evangelical Christianity. In the introduction and epilogue, Sartor reflects on those turbulent younger years from an adult perspective.
---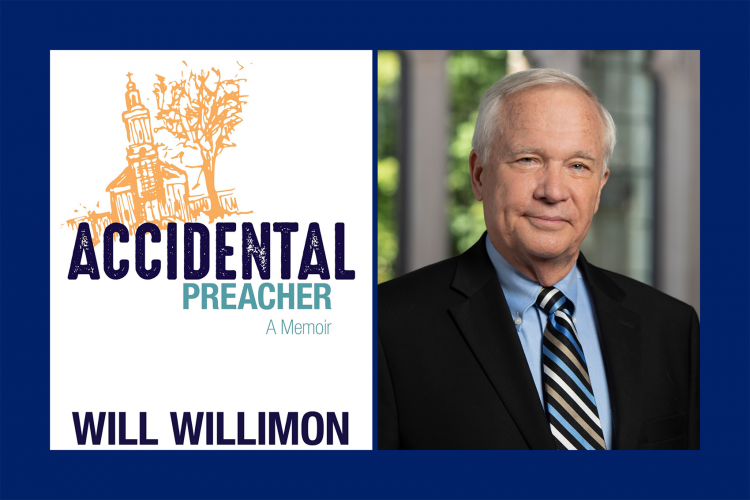 Accidental Preacher: A Memoir, by William H. Willimon
Beginning with his childhood in a segregated South, Will Willimon recounts memorable moments from his life as a well-known Christian preacher and leader. He gives candid, inspiring, and humorous testimony to his experiences as a seminary professor, rural pastor, globetrotting preacher, bishop and popular theologian and writer.
---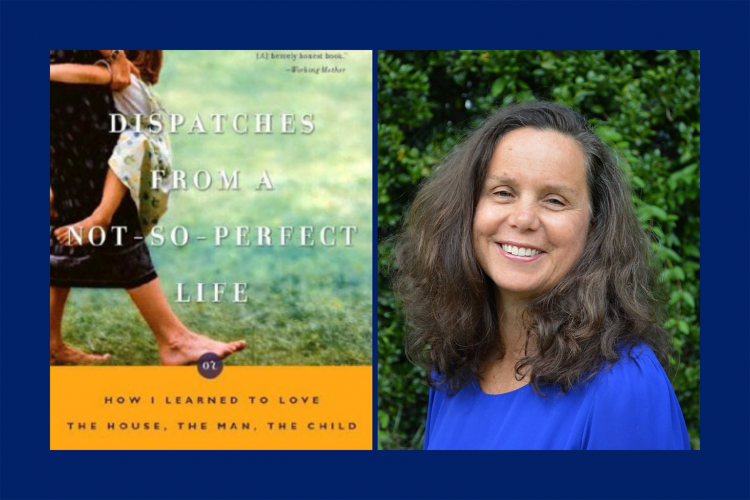 Dispatches from a Not-So-Perfect Life: Or How I learned to love the House, the Man and the Child, by Faulkner Fox
From the time of her first pregnancy, Faulkner Fox found herself — and her body — scrutinized by doctors, friends, strangers, and, perhaps most of all, herself. In addition to the social pressures of raising the perfect child and being the perfect mom, she found herself increasingly incensed by the gender inequity in her home and others'. In this memoir of motherhood, she sheds light on the fear, confusion, and isolation experienced by many new mothers, mapping the terrain of contemporary domesticity, marriage and motherhood while chronicling the unparalleled joy she and other mothers take in their children.
---
Going Over Home, by Charles Thompson, Jr.
Charles D. Thompson, Jr. was born in southwestern Virginia into an extended family of small farmers. During his own life of farming, rural education, organizing and activism, stories of his home place have been an inspiration. In this first-person narrative, Thompson moves from cattle auctions with his grandfather to community gardens in Kentucky coal camps, reflecting on racial disparities of white and Black landownership in the South, recent work with migrant farm workers from Latin America and more. Thompson unpacks our country's agricultural myths and addresses how our nation's history of racism and wealth inequality affects our rural places and their people.