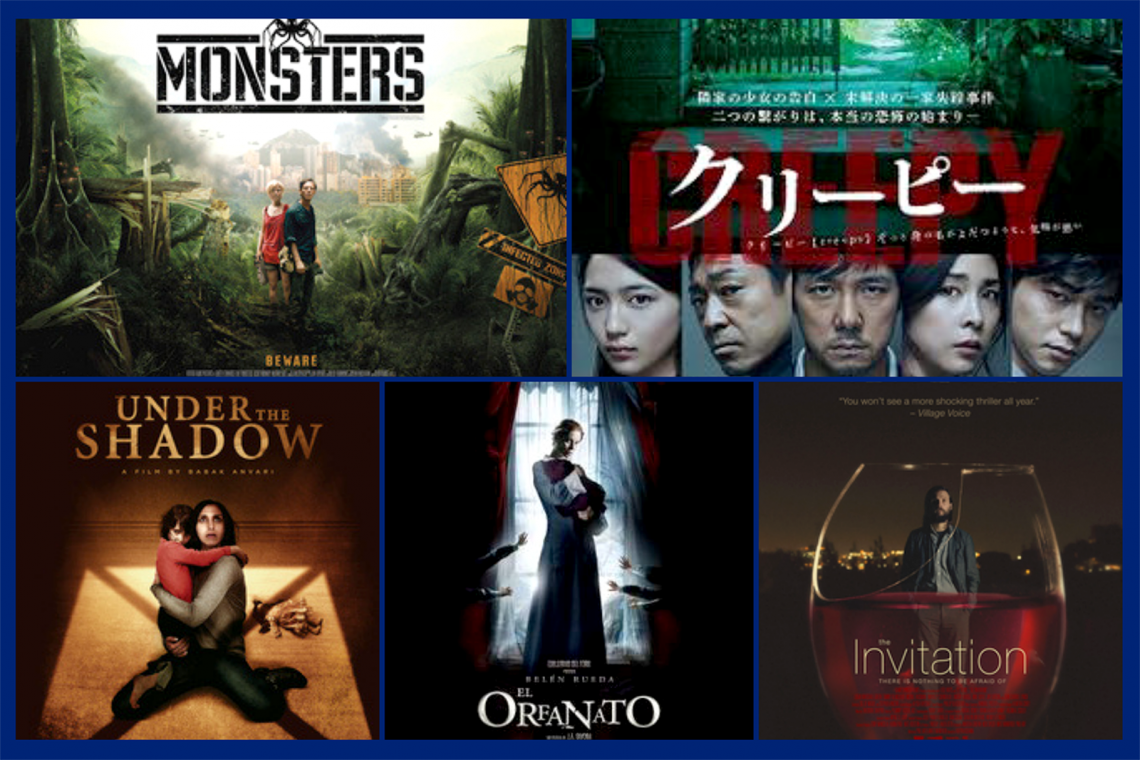 This spooky season of Halloween, Neal Bell is happy to bring some frights into our lives.
The Theater Studies professor doesn't just like scary stories – he writes them as well. His play based on the "Golem" legend about a mythical clay creature will be performed as the Fall mainstage offering of the Theater Studies Department beginning Nov. 4 in Sheafer Theater. The play transports the creature from the Jewish ghettos of Prague in the 16th century to Post 9/11 New York.
But Bell, author of "How to Write a Horror Movie," has more scares in store: Below he's listed five of his favorite horror movies that you're most likely to have never seen. These stories aren't that heavy on gore, but all raise the terror level to high, and some come with the social messaging that is often hidden in the best of the horror genre.
Pick one or two of these for Halloween night. Just don't count on an easy sleep afterwards.
Creepy
When Professor Koichi Takakura moves into a new house, a mysterious next-door neighbor slowly and unnervingly begins to exert a malign influence over Takakura's family.  This 2016 film – by Japanese director Kiyoshi Kurosawa – moves steadily from 'creepy' (extremely) to absolutely terrifying.
The Orphanage
Laura and her family move back to the former orphanage – now a grand and empty building – where Laura had lived as a child, before being adopted. She wants to repurpose the place as a home for children with disabilities – but before she can do that, her own adopted son disappears.  A haunting ghost story, The Orphanage (2007) plays with the story of "Peter Pan" in a way that finally breaks your heart.  It was the first film of Spanish director J.A. Bayona
The Invitation
Will and his girlfriend Kira reluctantly go to a party thrown by Will's ex-wife Eden and her new husband. Eden divorced Will after the accidental death of their child, and this is the first time they've seen each other – or Will's former friends – in over two years.  As the awkward evening progresses, Will begins to suspect that something sinister is going on – or is he just paranoid?  This 2015 film, directed by Karyn Kusuma, builds tension until it's almost unbearable. And then -….
Monsters
A NASA probe crash-lands on Earth, infected with alien DNA that turns a large part of Mexico into a 'forbidden zone' full of frightening alien creatures. A mismatched pair – a photo-journalist and the daughter of the journalist's employer – have to cross the forbidden zone, after they miss the last boat out.  Their ordeal doesn't end when they get to the US border – because there's a Wall… The relationship that develops between the two protagonists is genuinely moving, the threats they face are random – and all the scarier, for that – and the movie's political message, while blunt, is effectively disturbing. (2010, British, directed by Gareth Edwards.)
Under The Shadow
In the war-torn Tehran of the 1980s, Shideh and her young daughter Dorsa are left alone when Shideh's husband Iraj is called up for military duty.  Amid the terrors of daily bombing from Iraq, Shideh slowly realizes that a malevolent spirit – a djinn – has taken up residence in her apartment building…and wants her child. This movie, made in 2016, doubles down on the scares – of the supernatural, and of life during wartime.  A Persian-language film by the Iranian director Babak Anvari.