Help the Next Generation of College Students at Duke-Durham School Days
Faculty and staff are invited to guide eighth graders during a virtual campus event on Nov. 5
Though he is not a first-generation college graduate, role models played an important part in encouraging Quantá Holden on his own journey to obtaining a degree.
As a volunteer for "Duke-Durham School Days" for the fifth-straight year, Holden takes part in the annual event because he wants to help the next generation in their pursuit of higher education.
"This is an experience that allows me to give back and encourage our youth who may or may not have the encouragement they need to pursue a college path," said Holden, a web and communications specialist for the Duke English Department.
Duke staff and faculty are invited to volunteer on Nov. 5 to help virtually facilitate "Duke-Durham School Days," which enters its 21st year of introducing students who would be the first in their families to attend a university to college life.
Organized by the Duke Office of Durham & Community Affairs, "School Days" in 2021 will give 300 eighth graders from Durham Public Schools a virtual tour of campus. Students will see campus landmarks, research labs and other aspects of life through pre-recorded and live videos. Middle school students will also have opportunities to ask questions and learn more about college from Duke students, faculty and staff who will be paired with students in virtual break out rooms.
"It's hard to imagine because we live and breathe Duke every day, but almost all of these kids have never once been on the Duke campus," said David Stein, senior education partnership coordinator who directs the School Days program. "They live in Durham, they live not far from it, and they've never been on the campus. And we know that if they spent if kids spent any time on a college campus, the likelihood of going to college goes up exponentially. So that's why we work so hard to give them this experience."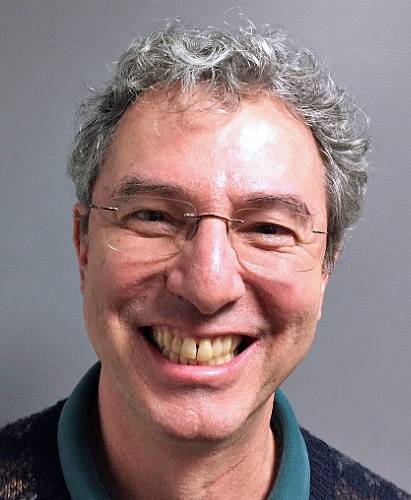 The Office of Durham & Community Affairs is asking for about 80 volunteers to help facilitate this year's School Days. Volunteers are needed from 9 a.m. to 10:15 a.m. and will be paired with 10 middle school students and two Duke students in a breakout room.
Volunteers can attend an optional training session at 11 a.m. on Monday, Nov. 1, to learn more about the event. First-time volunteers will be paired with veteran volunteers.  Volunteers can also attend a pizza lunch on Nov. 3 at noon to walk through some of the oddities on Duke's campus.
"It is so much fun," Stein said. "We have people coming back every year, even before I send out the note, they're going, 'When's School Days?'"
Faculty and staff can sign up for this year's school days here.
Send story ideas, shout-outs and photographs through our story idea form or write working@duke.edu.